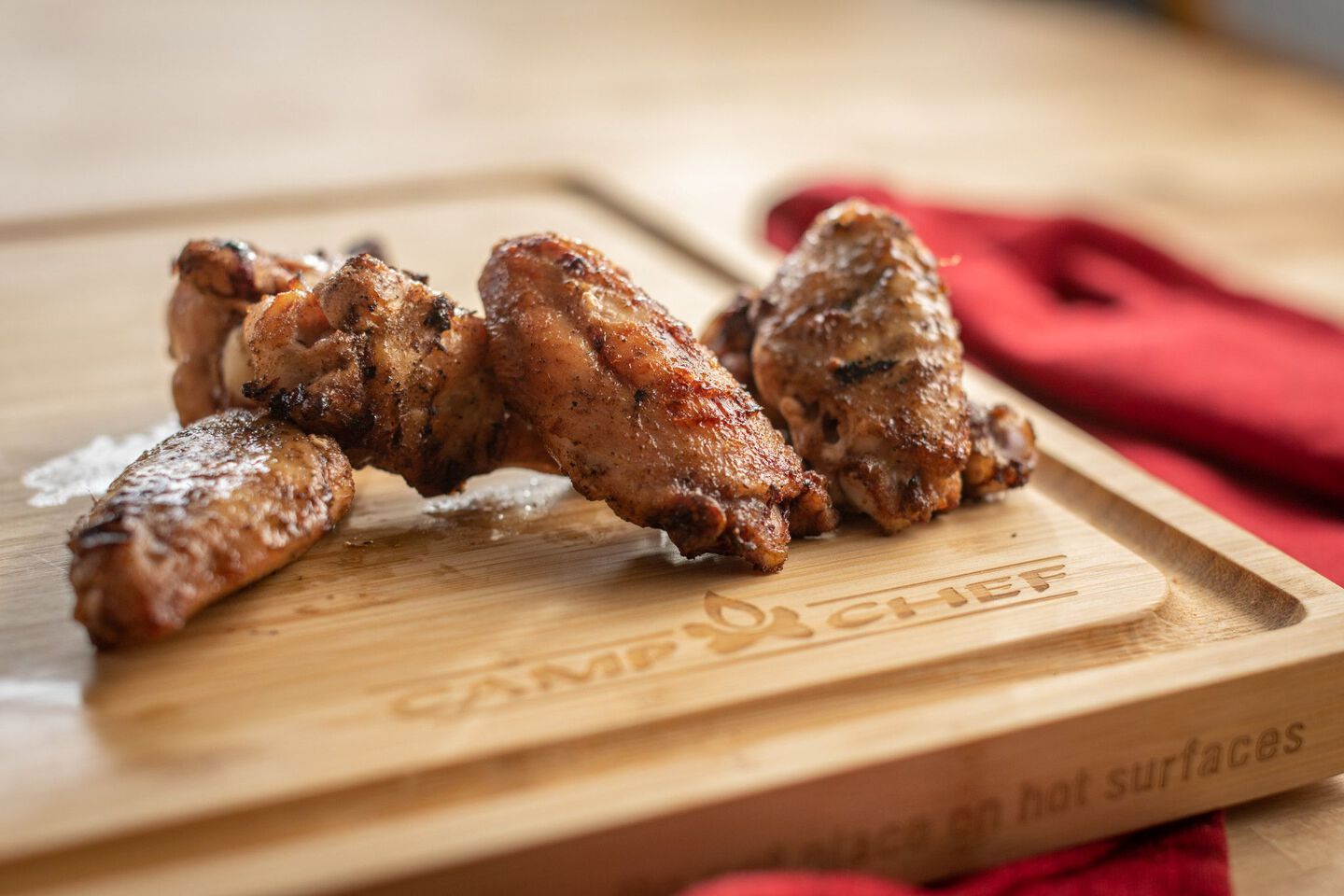 Ingredients
All Ingredients
2-4 pounds of chicken wings
6 Tablespoons Jamaican Jerk Seasoning
8 Tablespoon beer
6 Tablespoons vegetable oil
4 Tablespoons cider or white vinegar
Instructions
JAMAICAN JERK CHICKEN WINGS
Step 1
In a small bowl, mix marinade ingredients together. Place wings in large freezer bag. Pour marinade over wings and marinade for at least 4 hours or overnight.
Step 2
Preheat pellet grill to 325 °F.
step 3
Place wings on baking sheet or jerky racks. Cook for 25 minutes and then turn pellet grill up to 425 °F. and cook an additional 20-25 minutes until crisp and internal temperature has reached 165 °F.
Step 4
Season with more jerk seasoning if needed.
RECIPES YOU MIGHT BE INTERESTED IN