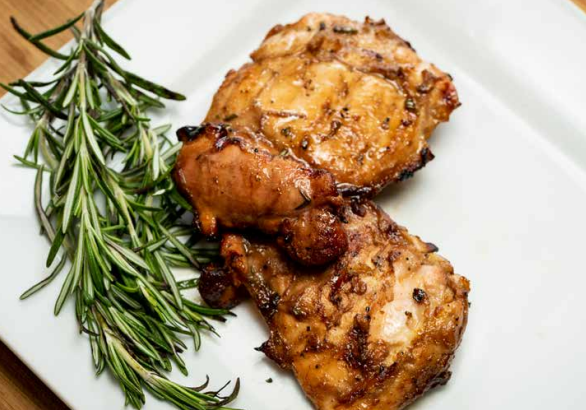 Ingredients
All Ingredients
3-4 pounds chicken thighs, boneless skinless
1/2 cup extra virgin olive oil
1/2 cup balsamic vinegar
1/4 cup soy sauce
1/2 cup Worchestershire sauce
1/2 lemon, juiced
1/2 cup brown sugar
1-4 teaspoons fresh rosemary, chopped fine
1/4 cup dijon mustard
2 teaspoons salt
1 teaspoon ground black pepper
2 teaspoons garlic powder
Instructions
Grilled Chicken
Step 1
Combine all ingredients, except for chicken in a medium mixing bowl and whisk together.
Step 2
Place chicken in a large zip lock bag and pour marinade over the top. Close securely and marinate for at least 3 hours.
Step 3
Preheat pellet grill to 350 °F.
Step 4
Remove the chicken from marinade and grill chicken, flipping halfway through until internal temperature reaches 165 °F.