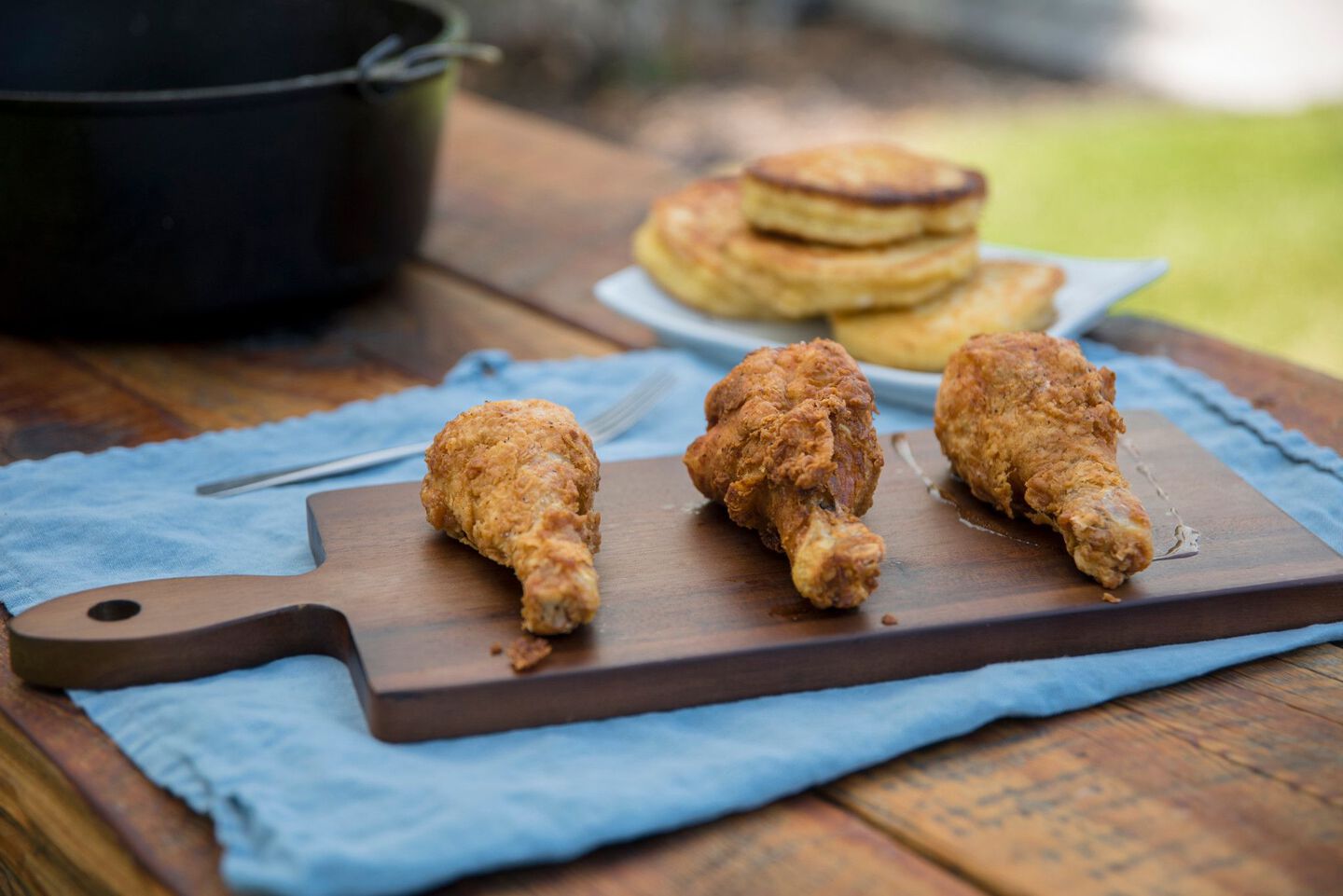 Ingredients
All Ingredients
1 whole chicken, cut into pieces
3 large eggs
1/4 cup water
1/4 cup hot red pepper sauce
2 cups all purpose flour
3 teaspoons baking powder
Camp Chef's Citrus herb seasoning (or favorite poultry rub) to taste
1 teaspoon salt
1 teaspoon pepper
1 Tablespoon paprika
Oil for frying, preferably peanut oil
Instructions
Fried Chicken
step 1
In a medium size bowl, beat the eggs with the water, add hot sauce. In another bowl, combine the flour, baking powder, salt, pepper and paprika. Season the chicken with the herb seasoning or your favorite poultry rub.
step 2
Dip the seasoned chicken in the egg and then coat well in the flour mixture. Place chicken on a cooking rack with a cookie sheet underneath, let sit for 10-15 minutes until coating is set.
step 3
Heat the oil to 350 °F in a deep cast iron pot. Do not fill the pot more than 1/2 full with oil.
step 4
Fry the chicken in the hot oil until brown and crisp and the internal temperature is at least 165 °F Remove chicken from oil and place on a pan covered with paper towels to drain. You may want to keep the pan in a warm pellet grill while you fry the rest of the chicken.