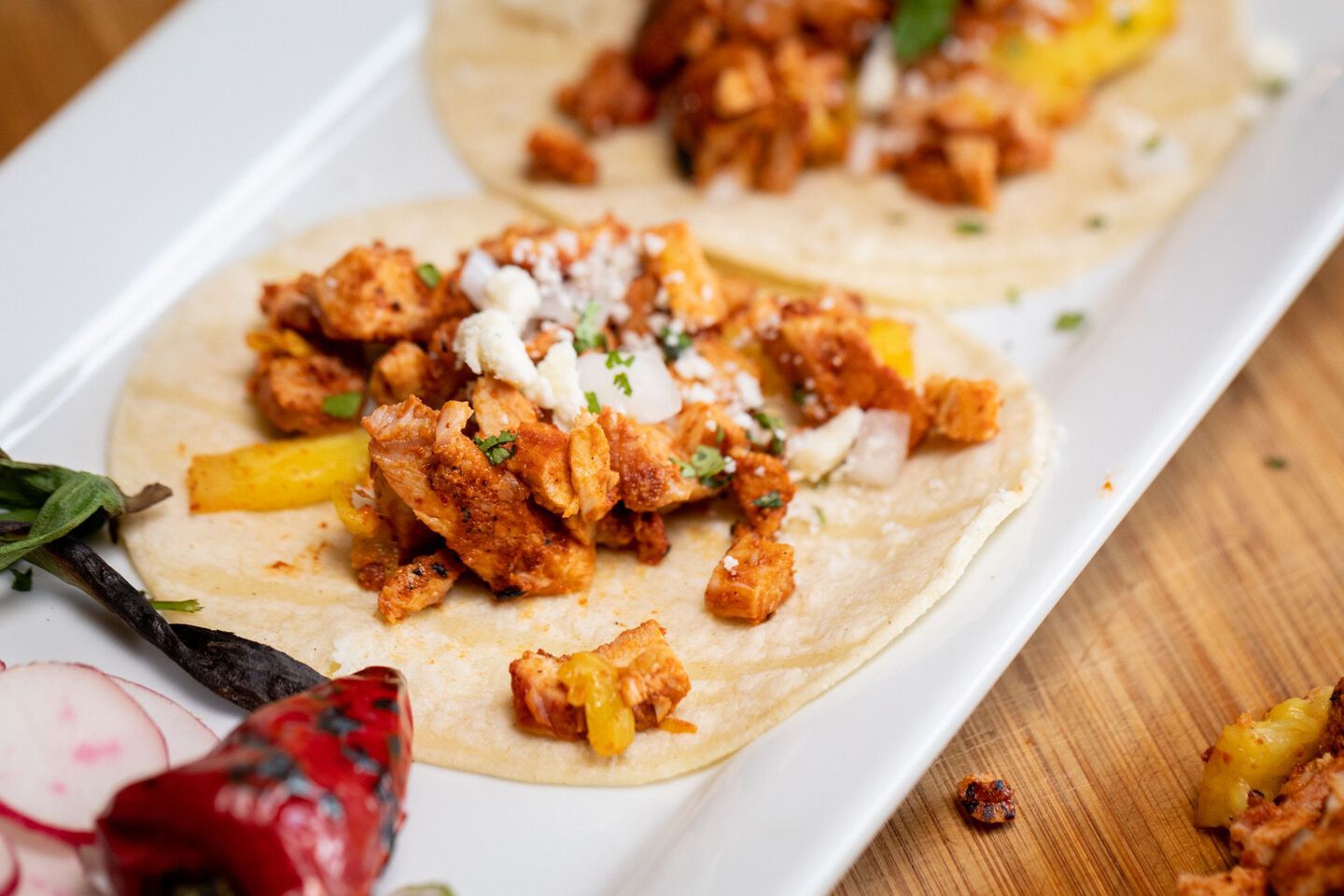 Ingredients
Marinade
5-6 dried New Mexico chilis
1, 7 ounce can of Chipotle in Adobo Sauce
½ medium white onion chopped
1 fresh pineapple quartered (1 quarter chopped for the sauce, grill remaining 3 quarters and chop for tacos
1 1/2 cup water
1 tablespoon Achiote Powder
I tablespoon of
Salt to taste
All Ingredients
3 pounds of pork loin sliced ¼ inch
For the marinade:
5-6 dried New Mexico chilis
1 7 oz can of Chipotle in Adobo Sauce
½ medium white onion chopped
1 fresh pineapple quartered (1 quarter chopped for the sauce, grill remaining 3 quarters and chop for tacos)
1 1/2 cup water
1 tablespoon Achiote Powder
Salt to taste
Instructions
Sauce/Marinade
Step 1
Remove stems and seed from dried chilis.
Step 2
Place in sauce pan with water bring to boil. Then reduce to a simmer.
Step 3
Add Chipotle and adobo sauce, onions, achiote powder and pineapple.
Step 4
Simmer for 30 minutes and blend.
Step 5
Salt and pepper pork chops cover in marinade. marinade for at least 6 hours up to 24 hours.
Pork
Step 1
Pre-heat pellet grill to Hi Smoke.
Step 2
Cook until the internal temp is 145ºF.
Step 3
Thinly slice pork chop and serve with grilled pineapple and warmed corn tortillas.