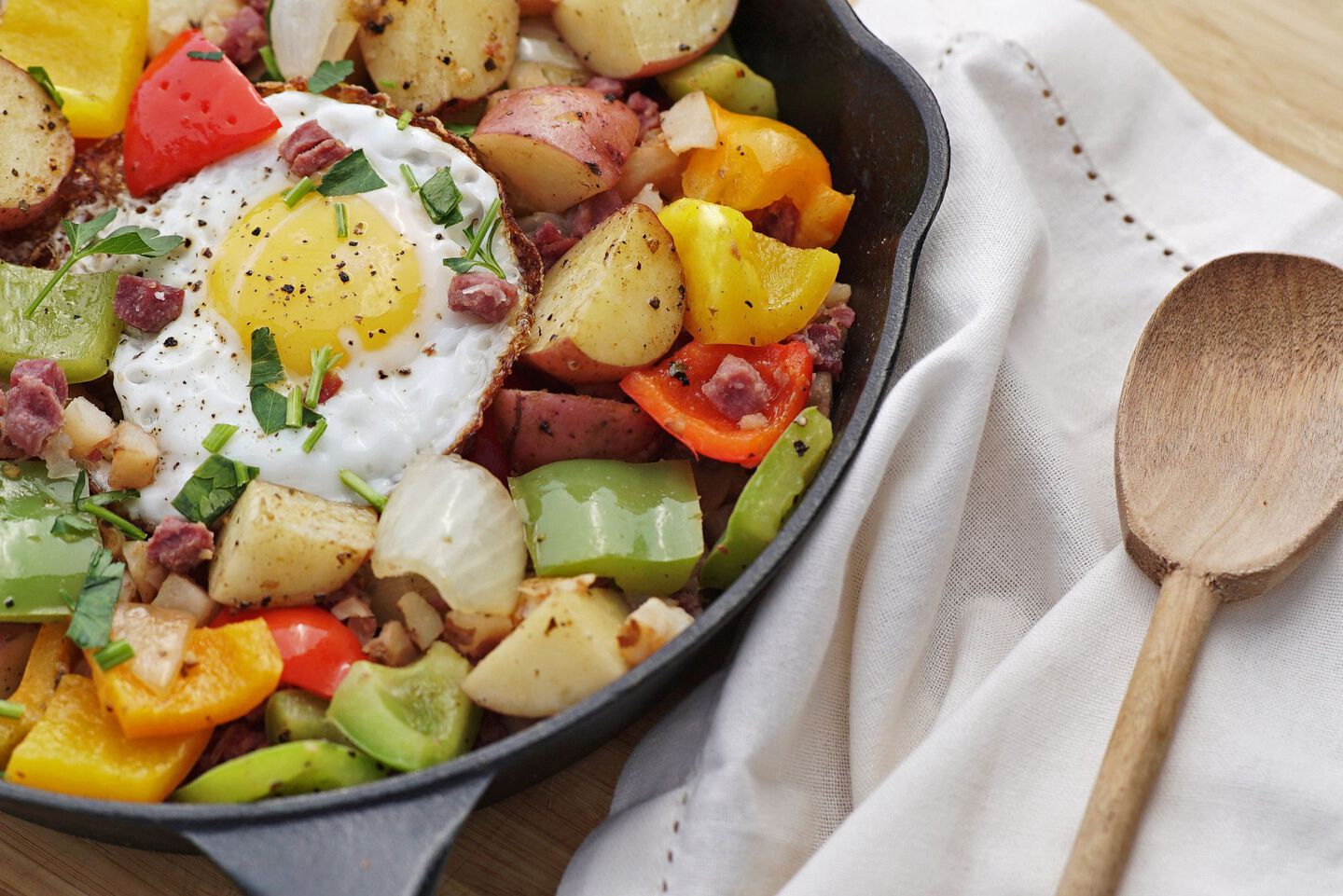 Ingredients
All Ingredients
3 Tablespoons butter
2 1/2 cups potatoes, small diced
3/4 cup onion, finely diced
3 cloves garlic, minced
1 red onion, sliced thin
1/2 cup bell pepper, finely diced
Salt to taste
Black pepper to taste
1 1/2 cups corned beef, cooked & chopped
4 large eggs (optional)
Hot sauce (optional) to taste
Instructions
Corned Beef Hash
Step 1
Preheat cast iron skillet over medium/medium-high heat.
Step 2
Melt butter in the skillet, then add the potatoes. Cook until lightly browned. Add the red onion, garlic, and bell pepper to the skillet, and cook for 3 to 4 minutes or until tender. Season with salt and pepper to taste.
Step 3
Finally, stir in corned beef and heat to serving temperature.
Note
*For even more flavor, add a few over-easy eggs and your favorite hot sauce.