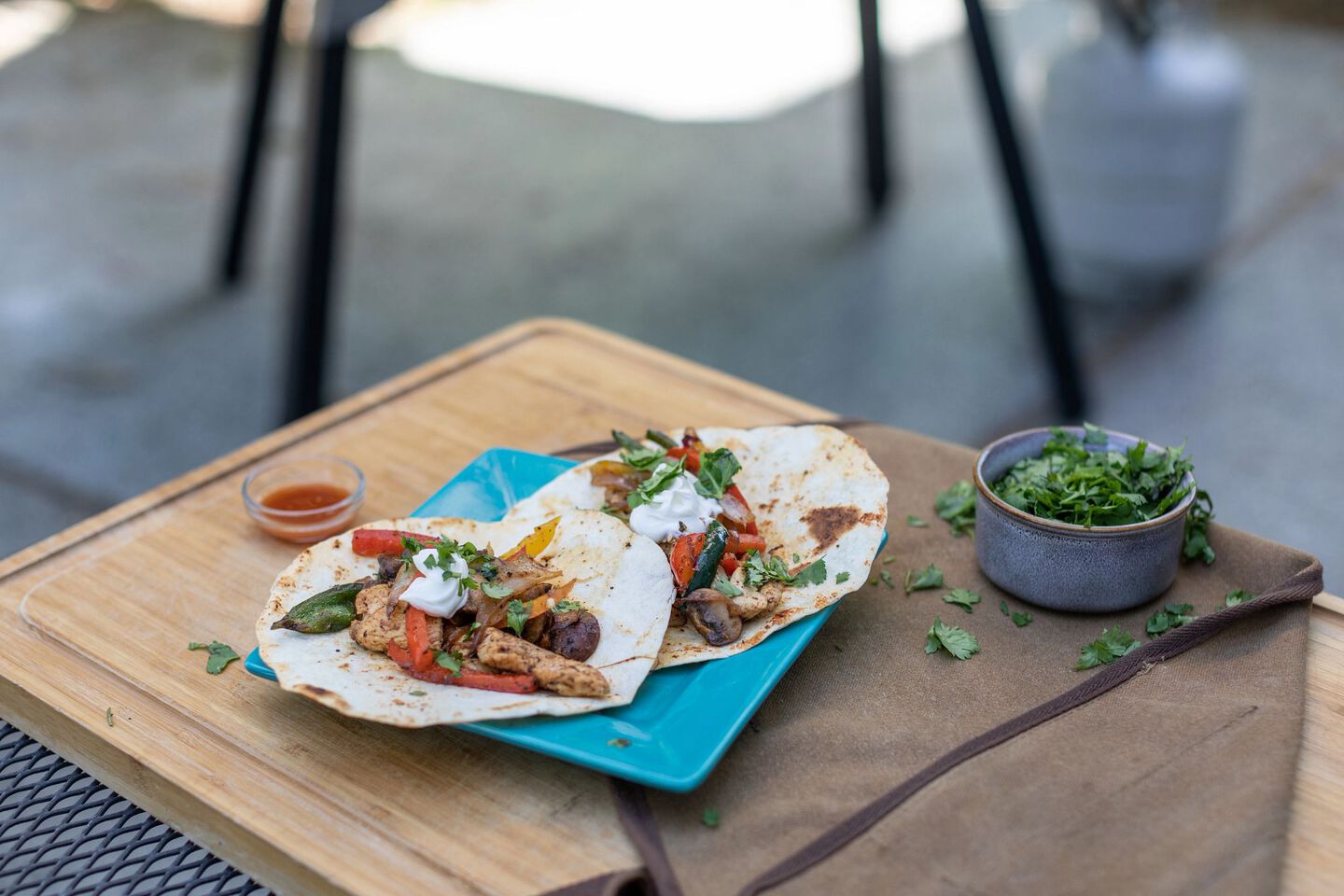 Ingredients
All Ingredients
2 pounds boneless, skinless chicken thighs, sliced
1 large red onion, sliced
2 large poblano peppers, sliced
1 red and 1 orange bell pepper, sliced
8 ounces mushrooms, sliced
2 teaspoons kosher or sea salt
1/2 teaspoon black pepper
1 teaspoon smoked paprika
2 teaspoons chili powder
2 teaspoons cumin
1 1/2 teaspoons garlic powder
1/2 bunch of cilantro, chopped
Small flour tortillas
Olive oil
Suggested toppings: sour cream, guacamole and pico de gallo
Instructions
chicken fajitas
Step 1
Preheat Flat Top Grill to medium heat.
Step 2
Place sliced chicken, onions, peppers and mushrooms in an extra large mixing bowl. Drizzle on oil and all seasonings. Stir to coat.
Step 3
If desired, warm tortilla shells up on grill before cooking the chicken and vegetable mixture.
Step 4
Spread chicken and vegetable mixture out evenly on your heated grill. Cook, stirring frequently for 20-30 minutes until chicken is cooked through and vegetables are tender.
Step 5
Turn grill off and top with cilantro.
Step 6
Serve with tortillas, sour cream, guacamole and pico de gallo.