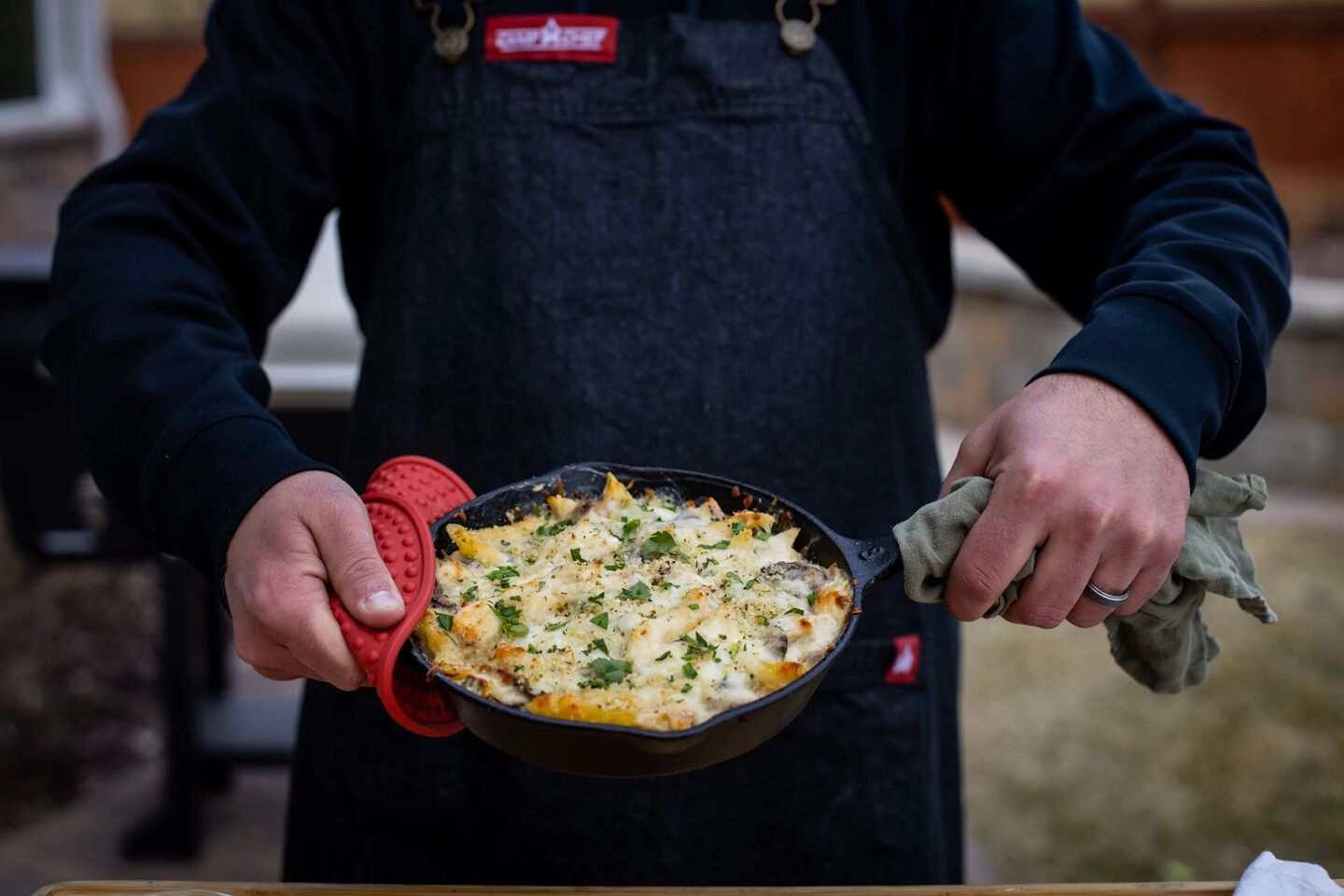 Ingredients
All Ingredients
2 cups of pre-cooked penne pasta
15 ounces of Alfredo sauce
1/2 cup of smoked chicken
1/2 cup sautéed mushrooms
2 Tablespoons chopped scallions
Parmesan cheese, grated
Bread Crumbs
Instructions
Baked Chicken Alfredo
Step 1
Preheat Artisan Outdoor Oven or pellet grill to 400°F.
Step 2
Combine pasta, sauce, chicken, mushrooms and scallions in a cast iron skillet.
Step 3
Mix everything until well incorporated.
Step 4
Top with parmesan cheese and bread crumbs.
Step 5
Bake at 400°F. for about 15 to 20 minutes or until cheese is melted and the sauce is hot.
STEP 6
Carefully remove and serve warm.