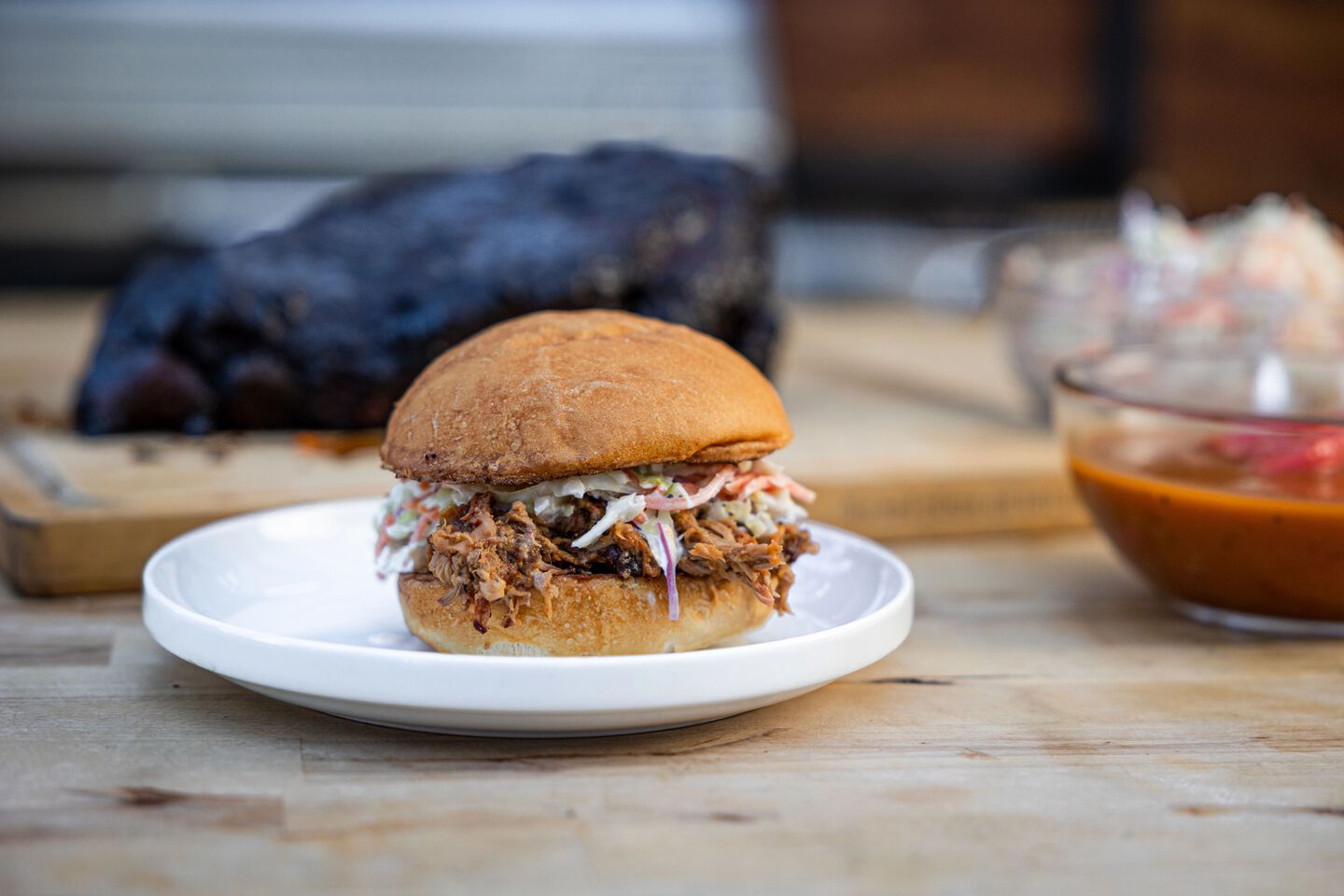 Ingredients
Carolina Red Sauce
1 tablespoon oil
1 tablespoon minced garlic
1 red onion, rough chopped
4 cups apple cider vinegar
2 teaspoons kosher salt
⅓ cup Worcestershire sauce
½ cup brown sugar
1 cup ketchup
2 tablespoons franks red hot
1 teaspoon black pepper
2 tablespoons yellow mustard
All Ingredients
1 Pork butt
Yellow mustard
Poor Man's Rub: (1 parts pepper, one part salt, dash garlic, dash paprika)

1 tablespoon oil
1 tablespoon minced garlic
1 red onion, rough chopped
4 cups apple cider vinegar
2 teaspoons kosher salt
⅓ cup Worcestershire sauce
½ cup brown sugar
1 cup ketchup
2 tablespoons franks red hot
1 teaspoon black pepper
2 tablespoons yellow mustard 
Instructions
Red Sauce
Step 1
In a medium sized saucepan on medium heat add in the onion and sauté until translucent.
Step 2
Add in the garlic and cook until fragrant, about another minute.
Step 3
Then add in everything else. Bring to a low boil for about five minutes then turn off the heat.
Step 4
Once it's cooled down enough to handle, blend everything together.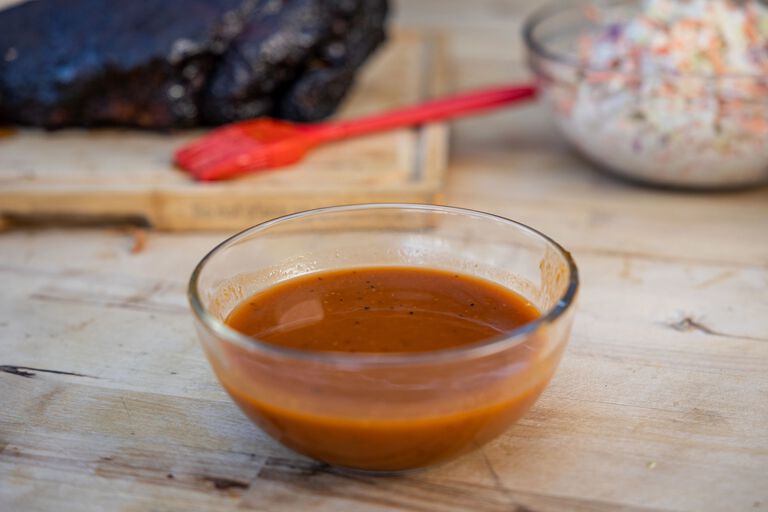 Step 5
Get your pork butt ready below and mop the Carolina Red Sauce on it every hour until it's done.
Pork
Step 1
Preheat smoker to 225°F.
Step 2
Score the fat cap of the pock butt about ¼ inch deep; be sure to cross hatch it for those lovely diamonds.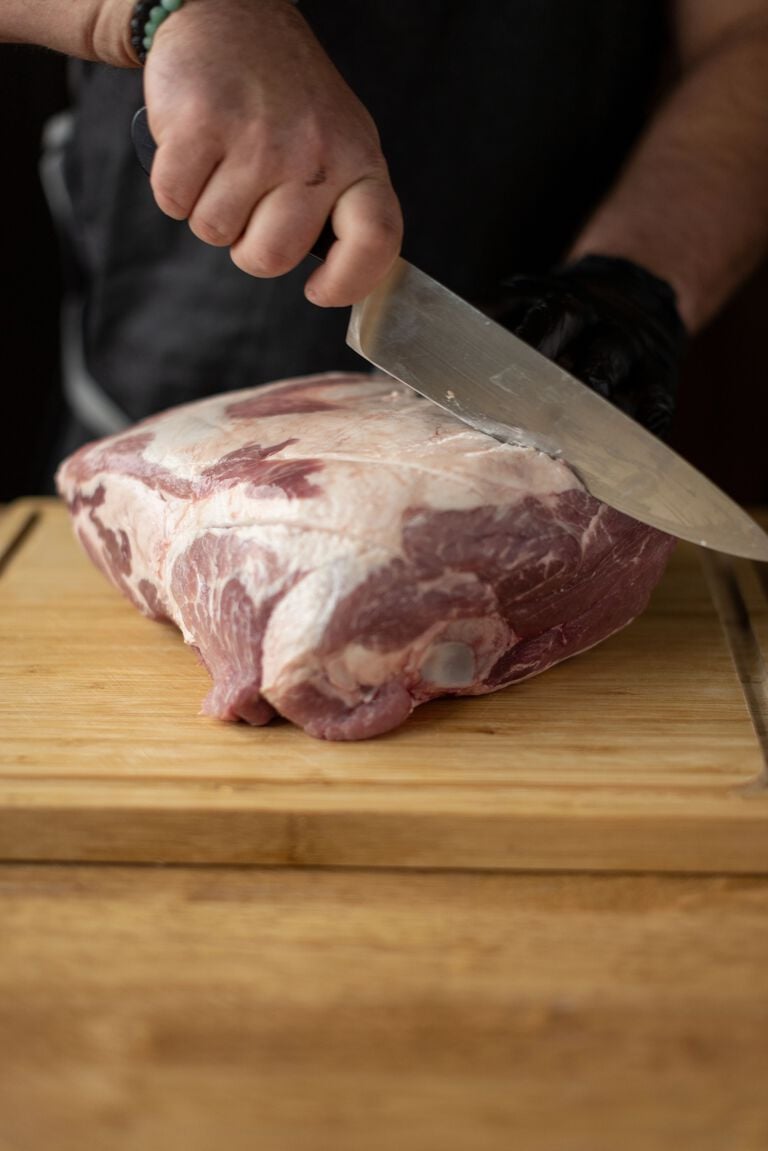 Step 3
Lightly coat it with mustard and evenly sprinkle the seasoning all over the pork. Be liberal.
Step 4
Smoke the pork for about two to three hours allowing some time for that bark to develop and some fat to render.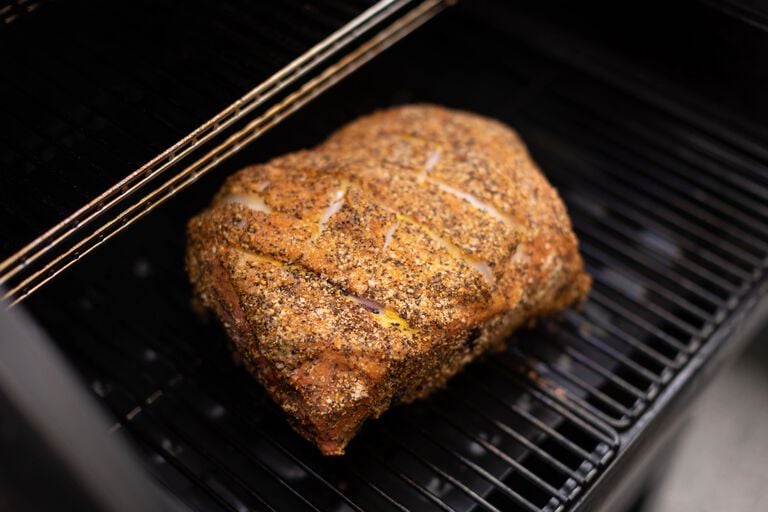 Step 5
Begin basting with the Carolina Red Sauce, every hour. Don't wrap it. Let it ride until the internal temperature is between 195°F and 205°F.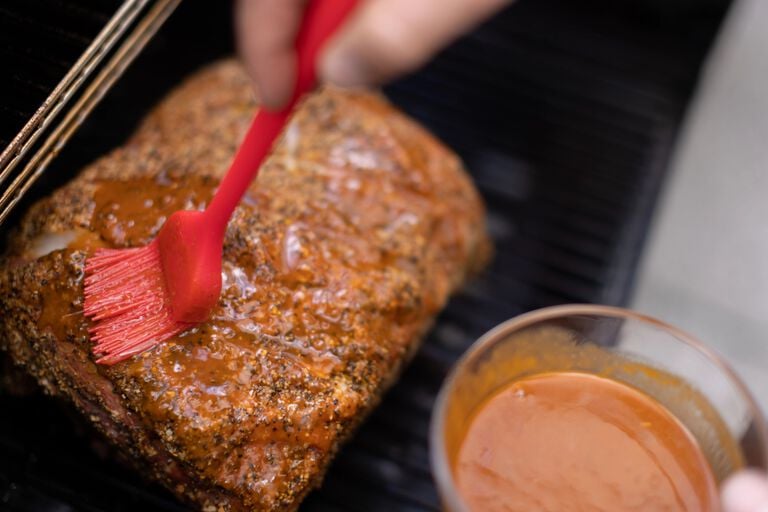 Step 6
If its falling apart or pieces pull off —it's done. Remove the pork and let it rest in a cooler for at least an hour before you pull the bone and shred. After shredding add more of that Carolina 'Q goodness.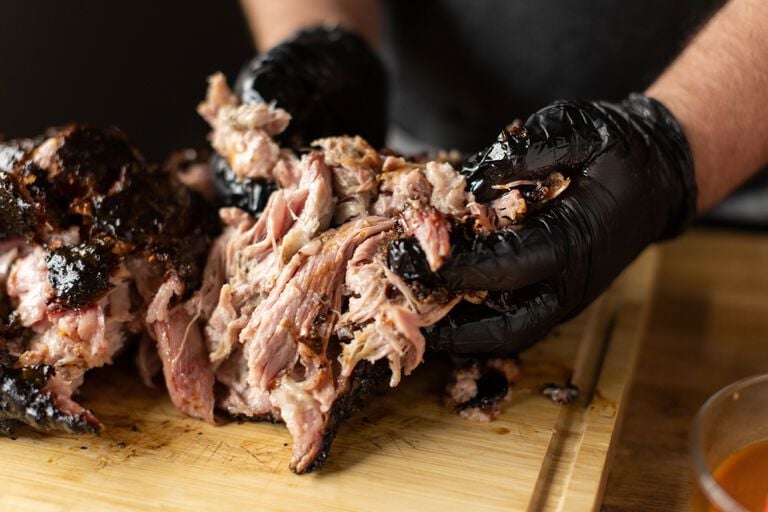 Chef's Notes:
BBQ is so different no matter where you are. You could live in the same cul-de-sac in North Carolina and each home would probably smoke a shoulder different. As long as it's as low and slow as possible, basting with the sweet vinegar ketchup based sauce, you'll nail it. Keep in mind Carolina Q is the OG low and slow, simple and easy, but with a huge helping of time and patients for ingredients.