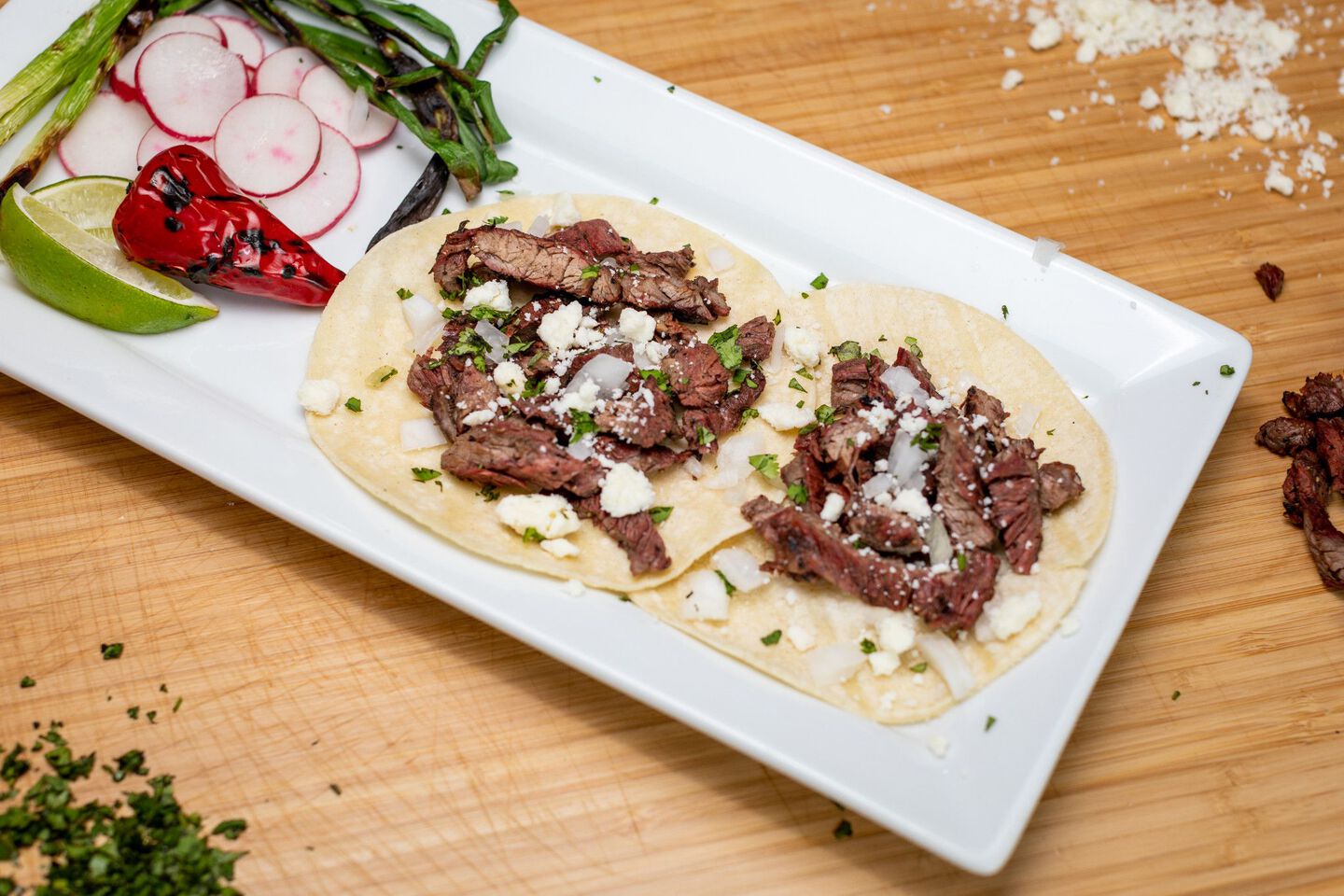 Ingredients
Marinade
2 quarts of Orange Juice
Juice/zest from 2 limes
5 cloves of garlic
1 bunch of cilantro chopped
All Ingredients
Thinly slice steak, (flank steak skirt steak or flap steak)
For the Marinade:
2 quarts of Orange Juice
Juice/zest from 2 limes
5 cloves of garlic
1 bunch of cilantro chopped
Instructions
Taco
Step 1
Place steak in gallon zip lock bag, add Orange juice and zest from fresh limes, 5 cloves of garlic roughly chopped, chopped cilantro, submersing steak entirely in orange juice.
Step 2
Marinate for at least 6 hours up to 24 hours.
Step 3
Remove steak from marinade, then salt and pepper liberally.
Step 4
Pre-heat pellet grill to Hi Smoke.
Step 5
Grill steak or reverse sear until the internal temperature reaches of 135°F.
Step 6
Rest, then slice thinly and serve with chopped onions, cilantro and warm tortillas.