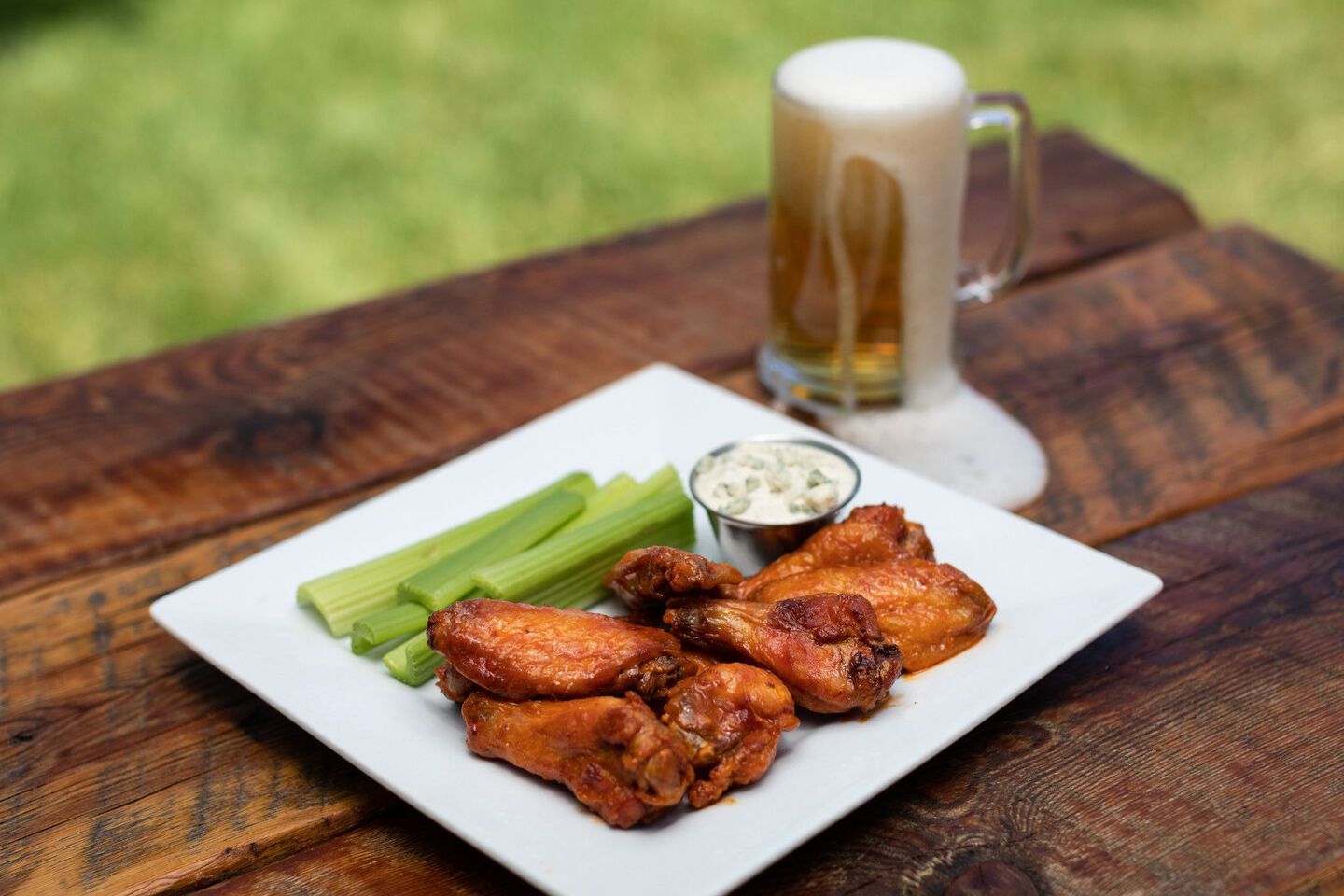 Ingredients
Cream Sauce
1/3 cup roasted red pepper, chopped
2 oz goat cheese
2 tablespoons sour cream
¼ teaspoon salt
Wings
2 lbs chicken wings
2 tbsp olive oil
2 tsp brown sugar
2 tsp garlic powder
2 tsp chili powder
2 tsp smoked paprika
1 tsp onion powder
Kosher salt and freshly ground black pepper, to taste
All Ingredients
2 pounds chicken wings
2 tablespoons olive oil
2 teaspoons brown sugar
2 teaspoons garlic powder
2 teaspoons chili powder
2 teaspoons smoked paprika
1 teaspoon onion powder
Kosher salt and freshly ground black pepper, to taste
1/3 cup roasted red pepper, chopped
2 oz goat cheese
2 tablespoons sour cream
¼ teaspoon salt
Instructions
Brown Sugar Wings
Step 1
Preheat smoker or oven to 425°F. Line a baking sheet with foil.
Step 2
In large bowl combine wings, olive oil, brown sugar, garlic powder, chili powder, paprika, and onion powder. Salt and pepper to taste.
step 3
Mix until wings are coated. Place wings onto baking sheet and smoke/bake for 25 min, using tongs to turn halfway through.
Step 4
Make dipping sauce by combining roasted red pepper, goat cheese, sour cream and salt in the bowl of a food processor until creamed.
Step 5
Serve wings immediately with dipping sauce.