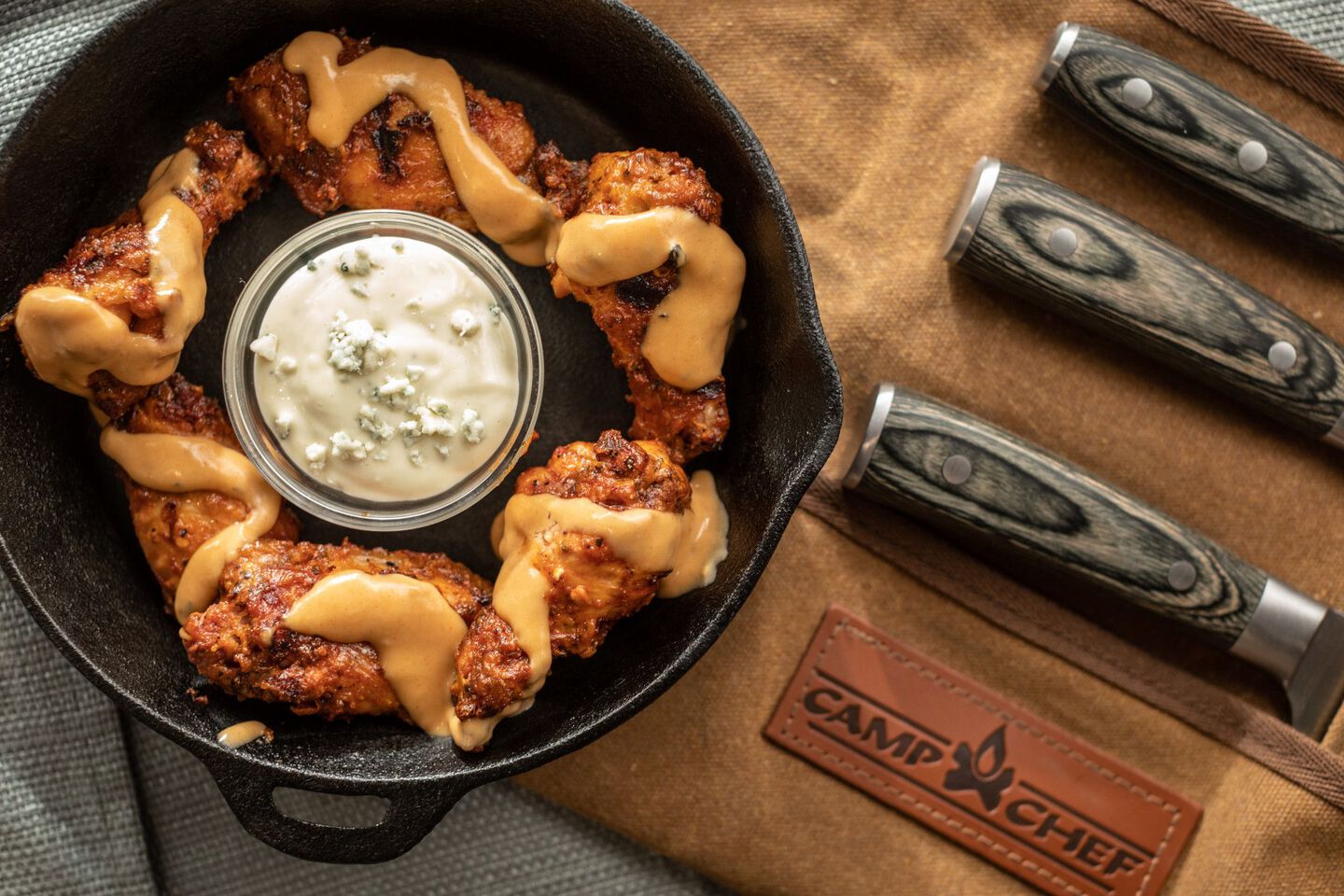 Ingredients
Boneyard Sauce
1/2 cup honey mustard
1/2 cup ranch dressing
1/4 cup Frank's hot sauce
Cajun Seasoning
2 Tablespoons garlic powder
2 Tablespoons paprika
2 Tablespoons Italian seasoning
2 Tablespoons salt
1 Tablespoon onion powder
1 Tablespoon pepper
1 Tablespoon Mexican style chili powder
1 teaspoon crushed red pepper
All Ingredients
2-4 pounds chicken wings
2 Tablespoons garlic powder
2 Tablespoons paprika
2 Tablespoons Italian seasoning
2 Tablespoons salt
1 Tablespoon onion powder
1 Tablespoon pepper
1 Tablespoon Mexican style chili powder
1 teaspoon crushed red pepper
1/2 cup honey mustard
1/2 cup ranch dressing
1/4 cup Frank's hot sauce
Instructions
Boneyard Wings
Step 1
Preheat pellet grill on high smoke for 15 minutes.
Step 2
Lightly salt the wings. Then, cover all sides of the wings with the Cajun rub.
step 3
Put the wings directly on the grill and smoke for 15 minutes.
Step 4
After 15 minutes, adjust temperature to 250 °F and continue to cook for an hour and 15 minutes.
Step 5
Pull the wings off the grill and toss in the boneyard sauce. Then return the wings to the smoker and cook another 30 minutes.
Step 6
Remove and serve with blue cheese or ranch.