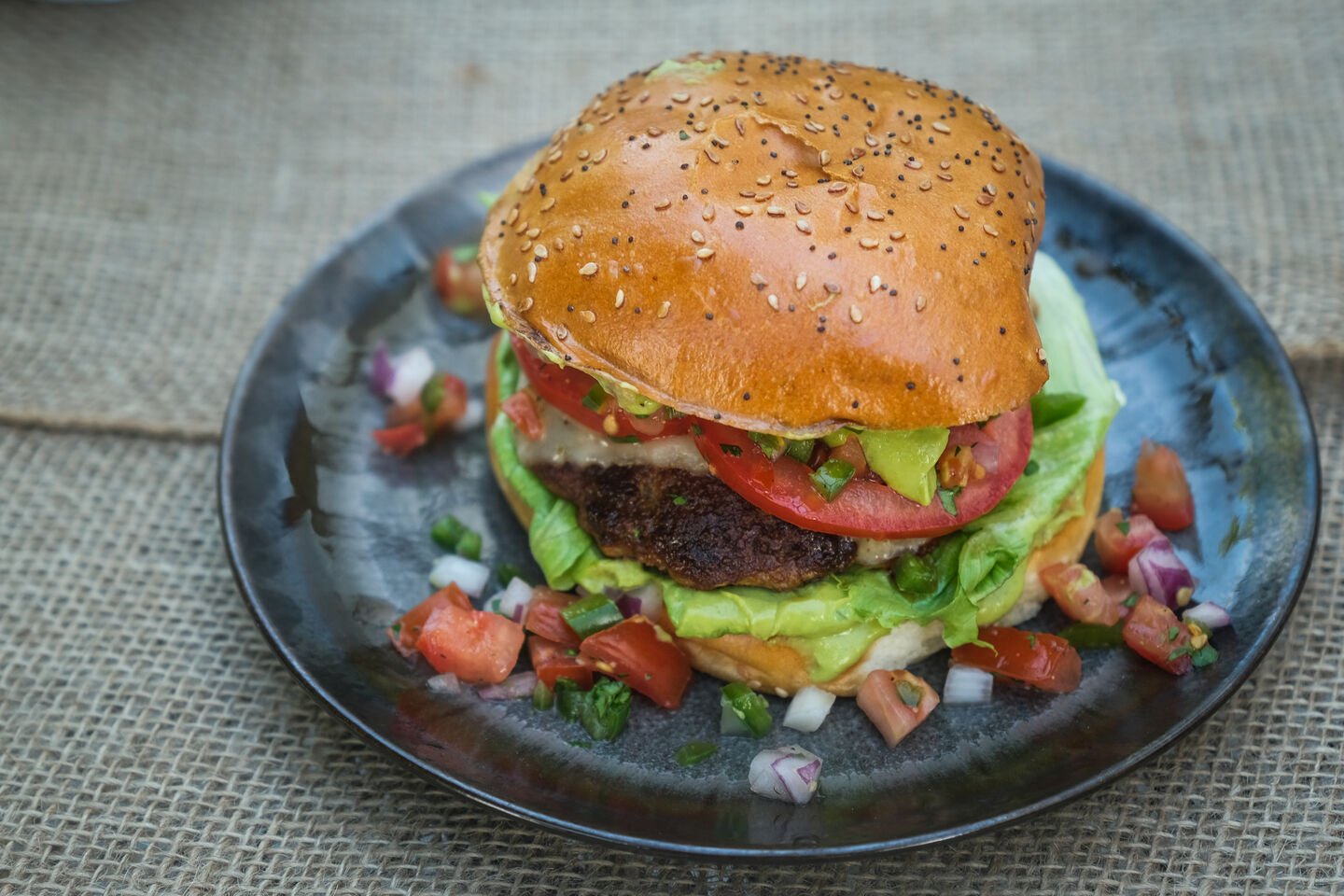 Instructions
Baja Turkey Burger
Step 1
Preheat BBQ box or pellet grill to medium high heat.
Step 2
Coat avocado with olive oil. Place avocados flesh side down on grill along with the jalapeños and garlic head. Grill until slightly charred, about 3 to 5 minutes.
step 3
Remove veggies from grill. Cut tops off of jalapeños and seed if wanting less heat. Place all ingredients of the avocado cream sauce in blender or food processor. Blend until smooth. Set aside.
Step 4
In a medium bowl, mix all the ingredients for the Pico de Gallo and set aside.
Step 5
In a large mixing bowl, add ground turkey, cayenne, chili powder, paprika, salt and pepper. Mix until well combined. Form 6-8 patties.
step 6
On a BBQ box or griddle that has been preheated to medium heat, grill patties on each side for 5-6 minutes or until internal temperature reaches 165 °F. The last few minutes of cooking, add a slice or two of pepper jack cheese to patties and let the cheese melt.
step 7
Toast buns on BBQ box or griddle if desired.
Assembly
Start with the avocado cream sauce on the bottom bun then add lettuce, patty, Pico de Gallo and avocado cream sauce on the top of bun.