Ingredients
All Ingredients
1 cup mayonnaise
¼ cup apple cider vinegar
2 tablespoons sugar
1 tablespoon yellow mustard
1 teaspoon lemon juice
1 teaspoon horseradish
½ teaspoon salt
½ teaspoon black pepper
¼ teaspoon cayenne pepper
1 teaspoon smoked paprika
Instructions
White Sauce
Step 1
In a medium sized bowl, add all the ingredients and whisk to blend together fully. Be sure no lumps of mayo or spices remain.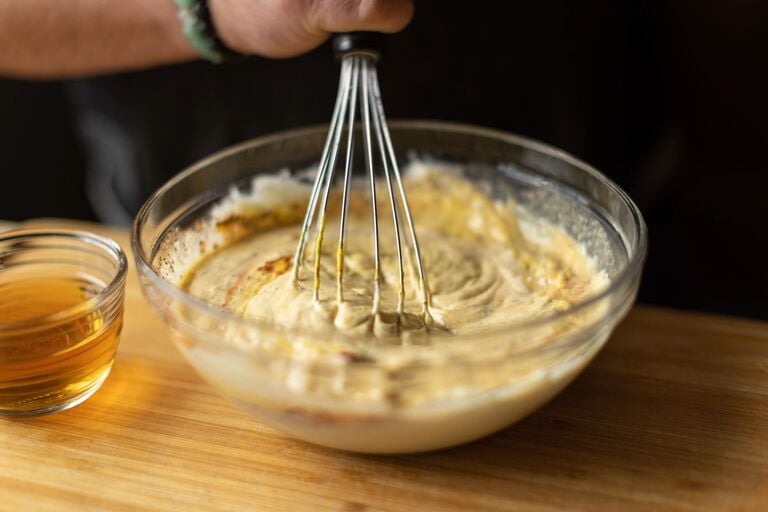 Step 2
Taste the mix and feel free to adjust to your personality.
CHEF'S NOTES:
Adjusting different vinegars or adding hot sauce is encouraged, but try and keep the ratios similar or the sauce will become overly runny.