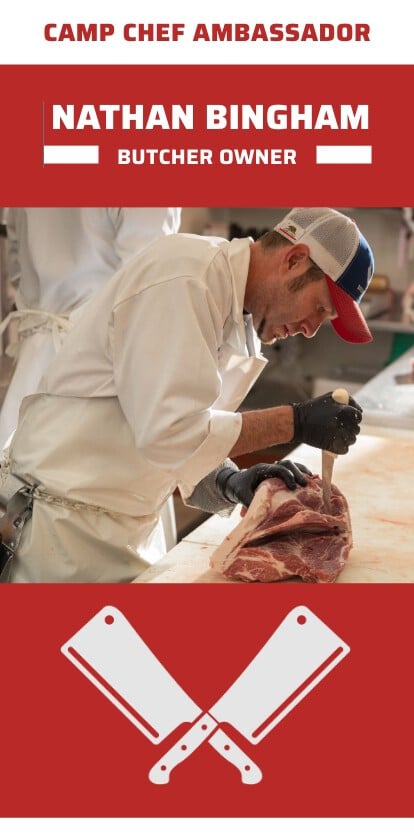 OWNER OF BINGHAM'S CUSTOM MEATS
How well do you know your butcher? Nathan Bingham is the proud owner of Bingham's Custom Meats in Morgan, Utah. He's often asked, 'You're around meat all day, I bet you can't stand it when you get home'-he tells us it's the opposite. "After a 15 hour day one of my favorite things to do is to come home and throw a steak on the grill," says Nathan. Being a business owner, a praised local butcher, father, and husband is tough-but Nathan shares with us the one product that makes the cut at home in this Camp Chef Story.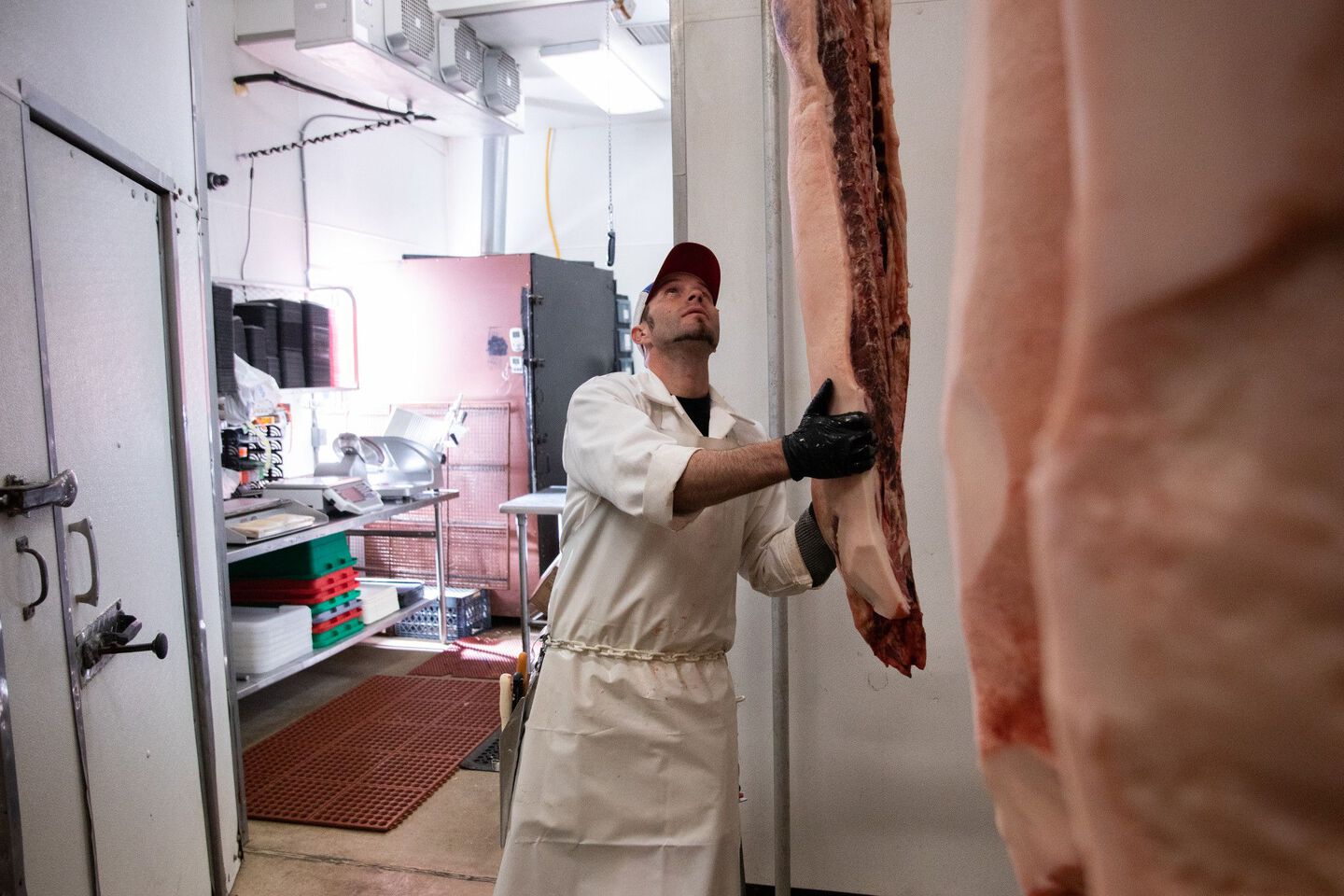 TAKE THE BUTCHER'S
WORD FOR IT
"Smoking is unique because you can create different profiles with different flavors of woods you use. So different flavors of pellets will produce a different color, texture, and flavor."
"Smoking meat can be compared to riding a motorcycle— unless you do it, you don't know just how relaxing it can be."
Outside of spending time with his family and kids, Nathan looks forward cooking. The Woodwind with Sidekick is an all-in-one cooking unit—something he didn't have in other grills.