Perfect for leveling your stove on an uneven surface while camping or just in the backyard. The Leg Levelers fit most Camp Chef stove legs and are designed to fit our 1.25" diameter round stove legs. Example models they fit are our Explorer stoves, Expedition, Denali, Tahoe, Outdoorsman, Yukon, Pro 30, Camp Table and Big Gas Grill.
Multimedia
Features
Adjusts legs up to 2.5" on uneven ground
Simply insert into bottom of stove legs
Self-cleaning and adjustable threaded design
Easy to grip and twist

Set of 4 leg levelers per package
Fitment
Designed to fit stoves with 1.25" diameter round stove legs
Specifications
REVIEWS
Leg Levelers
is rated out of
5
by
3
.
Rated

5

out of

5
by
Wolfe
from
A must
After using my grill for the first time trying to level it was an effort. I was not aware of the levelers until I got home and immediately. Ordered them for the next time. THESE ARE A MUST FOR YOU GRILL!!!
Date published: 2018-05-11
Rated

5

out of

5
by
Douglas
from
Makes leveling of stove simple and easy
This is a great addition. It makes it extremely easy to level the stove. The installation is not as easy as the pictures portray, you can not simply push them in.
Date published: 2016-01-06
Rated

4

out of

5
by
Kenneth
from
Great product ,good design, does it's supposed to do.
I have been waiting for something like this it gets frustrating to try to level your stove at the camp site. This does it. Love them A++++
Date published: 2016-01-06
QUESTIONS
I have a Pro60..it has 1 inch legs..are you going to have leg levelers for it in the near future?
I have a Pro 90. Unfortunately, they don't seem to offer leveler feet for the older 1" legs. However, all is not lost. Head over to your favorite home improvement or hardware store and pick up some 1" Sch40 white PVC pipe. I got a 2" length from the "small pieces" bin. Also pick up four of the smooth (non threaded) "glue on" end caps. No glue actually needed. Also get a bunch of cheap washers that just fit inside the inner diameter of the pipe. Now, cut the pipe to get four 3.75" pieces, and securely fit an end cap on each. Now stack as many washers as needed for each leg and fit onto the end of each leg. It should fit nice and snug. Small risk the PVC is too narrow inner diameter. If too loose, use electrical/masking tape to make it snug so the pieces don't just fall off the legs. Voila! Redneck leveling feet! :)
Date published: 2018-05-15
Are the leg levelers $14.99 each ? Or for for a set of 4 they're plastic right
yes, the price is for the set of four and they are heavy duty plastic. fit very snuggly in my legs. very happy
Date published: 2018-04-18
These don't fit my older model two burner camp chef. Do you make leg levelers with a smaller diameter?
Unfortunately, we do not have any for a smaller leg diameter.
Date published: 2018-04-18
Will the leg levelers work on the Camp Chef Sherpa organizer?
RELATED BLOG POSTS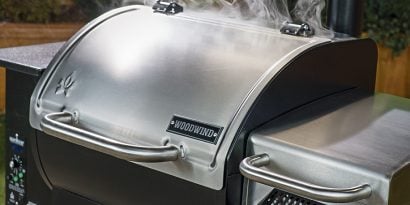 (3 Comments)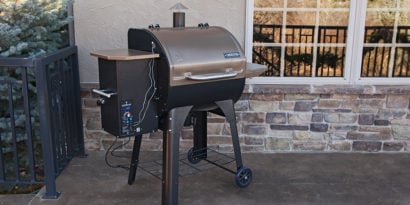 (1 Comment)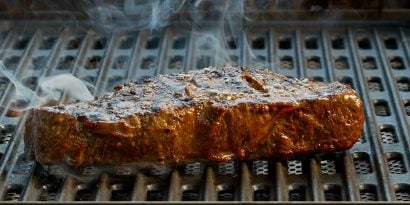 (2 Comments)