Add an extra kick of flavor to your pellet grill and smoker with Camp Chef's Herb Pellets. Unlike many other brands of pellets, we use nothing but herbs—no additives and no fillers. Why? Because we believe in bringing you the best flavor and most efficient burn possible. That means more time grilling and less time cleaning up ash. Try blending 1 lb. of herb pellets with 5 lbs. of your favorite hardwood pellets. The Mediterranean blend works well with poultry, pork, lamb, fish, and some baked goods. You can also check out our Sage blend.
How to Use Herb Pellets
Pellet Grills: Simply mix 1 lb of Herb Pellets per 5 lbs of Premium Hardwood Pellets in a bucket. Fill hopper with the pellet mixture and follow your pellet grill's operating instructions.
Electric Pan Smokers: Pour Herb Pellets into the pellet pan and follow your smoker operating instructions.
Sprinkle Method: Sprinkle a handful of Herb Pellets directly into your grill and allow smoking to begin. Keep lid closed as much as possible to avoid Pellets from taking flame.
Tin Foil Method: Fold a large handful of Herb Pellets into heavy-duty tin foil and crimp the edges closed. Poke a few holes into the foil to allow smoke to flow out. Place on coals or near heat source in grill.
Smoke Flavor Infuser Can Method: Fill smoke flavor infuser can with 1/2-1/3 cup of Herb Pellets. Carefully place can on the coals or near the heat source of grill. Pellets will begin to smoke after a few minutes. Use caution when handling can after or during use; it will be hot.
Artisan Pizza Oven: Follow smoke flavor infuser can method above. Place can directly on cooking stone and, using a long handled scraper, slide inside towards back corner of oven. Let oven and infuser can cool before removing.
Features
100% all-natural herb pellets
Perfect blend of oregano, sage, and bay leaves
Smoke flavor infuser can with lid included
No oils, chemicals or flavors added
Safe in all pellet grills, smokers and barbecues
Low moisture content, food-grade pellets
Fitment
Try our other flavors:
Specifications
RELATED BLOG POSTS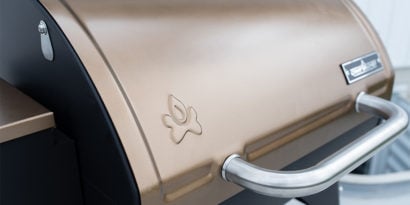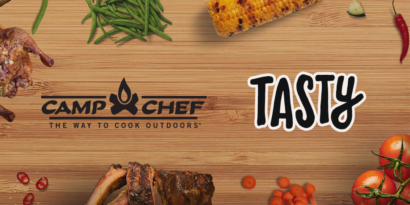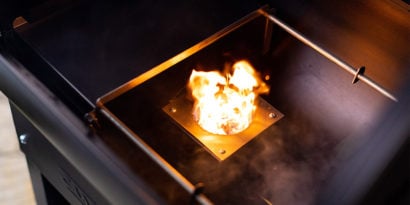 (12 Comments)