Keep your pellet grill and smoker fired up with Camp Chef's Premium Hardwood Pellets. Unlike many other brands of pellets, we use nothing but pure hardwood—no additives and no byproducts. Why? Because we believe in bringing you the best flavor and most efficient burn possible. That means better tasting food, more time grilling, and less time cleaning up ash. Our Competition Blend is a tasty mix of maple, hickory, and cherry woods, so it's appropriate for every meal. Try it today with your favorite meat, bread, or veggie.
Use the infographic below as a guide to which flavor of pellets work best with different kinds of meats and vegetables. As you gain more experience with your Pellet Grill don't be afraid to experiment with different blends or flavors. In order to keep your Pellet Grill working at peak efficiency for years to come, we recommend only using Camp Chef brand wood pellets. Please read the instruction manual which came with your Pellet Grill for proper care and use of our products.
Click here are some things you'll want to consider when choosing your wood pellets.
Multimedia
Features
100% all-natural food grade pellets
Perfect blend of maple, hickory, and cherry
Made from premium solid hardwoods
Ultra-low moisture content
No added fillers or flavors
Made in USA
Fitment
Try our other flavors:
REVIEWS
Competition Blend BBQ Pellets
is rated out of
5
by
18
.
Rated

5

out of

5
by
Buddymc
from
It's awesome!
I've owned my grill about a month, I've smoked salmon, sausage fatties, pork loin etc. and all were amazing. The best thing I've cooked on it is reverse seared ribeye steak. Reverse seared steaks are the only steaks I'll have from now on! The Camp Chef pellet smoker/grill is so easy to use and it works perfectly. I love it!
Date published: 2018-01-26
Rated

5

out of

5
by
Hammer1
from
Best blend hands down
My favorite blend for everything. And the Camp Chef pellets have re-sealable bags.
Date published: 2018-07-13
Rated

5

out of

5
by
Spencer
from
Awesome!
I smoked a brisket recently and used these pellets. It turned out awesome and the flavor was amazing! I will definitely be buying these again.
Date published: 2018-01-29
Rated

5

out of

5
by
EdE1911
from
Nice Blend
Nice blend of hardwoods. Good all around for any type of smoking.
Date published: 2018-02-02
Rated

5

out of

5
by
KDS57
from
Great Product!
the pellets came with the purchase of the Camp Chef Pellet Grill, and I ordered an extra 20 # bag. The pellets deliver great taste and leave very little ash. Very pleased with the product!
Date published: 2018-07-11
Rated

5

out of

5
by
Cheryl
from
flavor filled pellets
Premium hardwood Pellets add a great flavor to our foods. ordering & shipping is easy & free
Date published: 2018-07-10
Rated

5

out of

5
by
Doug Ofner
from
The perfect blend
I bought this product about six or seven times in the past 10 months. It's consistently excellent. Camp chef is a fantastic company. I couldn't be happier with their smoker that has the 900° your station on the side
Date published: 2018-05-01
Rated

5

out of

5
by
Daniel701
from
Awesome Product
I have been using the Competition Blend since receiving my Camp Chef Grill the flavor it gives our ribs, briskets, and chicken is unbelievable. I do not believe there is a better pellet fuel out there
Date published: 2018-03-15
RELATED BLOG POSTS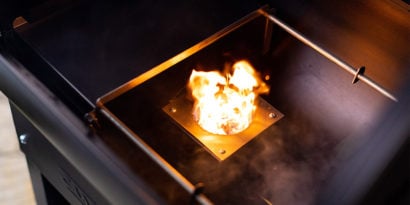 (4 Comments)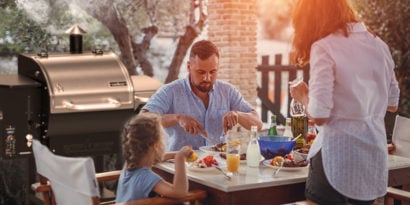 (13 Comments)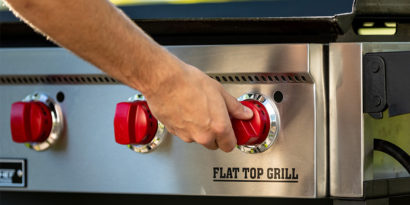 (1 Comment)