Keep your pellet grill and smoker fired up with Camp Chef's Premium Hardwood Pellets. Unlike many other brands of pellets, we use nothing but pure hardwood—no additives and no byproducts. Why? Because we believe in bringing you the best flavor and most efficient burn possible. That means more time grilling and less time cleaning up ash. Try our Cherry BBQ flavor at your next cookout with chicken, pork, fish, baked goods, or fresh veggies. You can also check out one of our other seven flavors.
Click here for some things you'll want to consider when choosing your wood pellets.
Multimedia
Features
100% all-natural food grade pellets
Incredible cherry wood flavor
Made from premium solid hardwoods
Ultra-low moisture content
No added fillers or flavors
Made in USA
Fitment
Try our other flavors:
Specifications
REVIEWS
Cherry BBQ Pellets
is rated out of
5
by
6
.
Rated

4

out of

5
by
Ron C
from
the pellets work well but not much smokey flavor
I have recently purchased some harder wood pellets for more smoke but as for cooking the cherry was fine I have cooked a whole chicken and ribs and sausage and a meatloaf all cooked well but not as much smoke as I would have liked I'm not looking for heavy smoke but a little more than I got.
Date published: 2018-04-19
Rated

5

out of

5
by
Blue
from
Definitely Cherry
I have several offset smokers and recently bought s Camp Chef pellet smoker. I have had access to a large cherry orchard and their annual pruning and felled trees. I truly think that Cherry and Pecan are the best woods for smoking all but salmon. I ordered the Camp Chef cherry pellets. I was happy to discover the authentic cherry smoke that resulted from the pellets. Great job guys
Date published: 2018-09-18
Rated

5

out of

5
by
Gardenguy
from
Great, Mild Smoke
I purchased this to use with my newly purchased Green Mountain Grill. I have been using the cherry for chicken and fish. It's milder than hickery or mesquite and goes great with chicken, pork and fish. I mix the cherry with hickery when smoking beef and it comes out great.
Date published: 2018-02-13
Rated

5

out of

5
by
Spencer
from
Awesome!
Great quality pellets that really make meat taste great! I'll be buying these from now on.
Date published: 2018-01-29
RELATED BLOG POSTS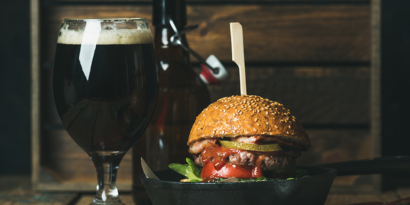 (6 Comments)
(2 Comments)
(2 Comments)