Fuel your pellet grill with Camp Chef's line of award winning flavors. The Charwood Charcoal Hickory premium hardwood pellet blend is 100% all-natural with no added oils, chemicals, or flavors. Camp Chef hardwood pellets burn more efficiently, while offering an easy ash clean up. Enjoy an authentic charcoal taste with a hearty hickory hardwood flavor. Try our Charwood Hickory blend at your next cookout with beef, chicken, pork, fish, and baked goods.
Try our Charwood Charcoal Hickory Blend with Chicken Street Tacos, Grilled Rosemary Chicken, Prime Rib
Features
100% all-natural food grade pellets
Hearty hickory charcoal hardwood flavor
Made from premium solid hardwoods
Ultra-low moisture content
No added fillers or flavors
Made in USA
REVIEWS
Charwood Charcoal Hickory Pellet Blend
is rated out of
5
by
7
.
Rated

2

out of

5
by
L____P
from
Not Good for Me
I was an avid stick smoker fan for 20+ years till I did a cook for 30 people on Memorial Day 2018. I said I wouldn't ever do that again and jumped on the pellet band wagon few months ago and love it for long cooks but not short ones. Unless you want to keep the kitchen clean then it's awesome for set it and forget it. The new Char-wood/Hickory pellets produced little to no smoke at all in my Woodwind SG model at high smoke (220). Actually the Competition blend produced more smoke at 220. And hickory, I really couldn't tell much difference from the competition blend which I would say spend you money there instead of the new Charwood blend. I was asked for a review.
Date published: 2018-09-24
Rated

5

out of

5
by
BigAl
from
Perfect for Small Pellet Grills
I have a small pellet grill that I use for quick cooking, instead of charcoal. The issue was no smoke favor for my chicken or beef. Until now, the charwood charcoal is perfect, I can now get smoke favor meats with my small pellet grill. Thank you!!
Date published: 2018-08-30
Rated

1

out of

5
by
tugboatfred
from
Very disappointing
I tried both of the charwood type of pellets and I'm rather disappointed in them The flavor that is infused in the meat with those is VERY subtle and is hard to taste. It also does not smoke in my Camp Chef pellet grill unless it is on low smoke. In the high smoke setting, it produced no smoke at all in the 1.5 hours I was watching it. Very disappointing and I do not recommend this product.
Date published: 2018-08-28
Rated

5

out of

5
by
P51flyer
from
Great taste
I purchased a bag of charcoal hickory pellets. The taste is amazing! Have done a briscuit and several cuts of meat. Outstanding. If shipping were not so expensive I would buy more. 30.00 dollars for a bag of pellets is too much! Shame!
Date published: 2018-08-29
Rated

3

out of

5
by
Alpine Jack
from
NBD
I cooked a pork shoulder using the hickory charcoal product. I didn't detect any significant hickory flavor.
Date published: 2018-09-13
Rated

5

out of

5
by
DripEZ
from
Great charcoal and smoke flavor
I thought about this idea a couple years ago and glad that CampChef created it
Date published: 2018-09-12
Rated

5

out of

5
by
Cjs1
from
Flavor
Amazing flavor highly recommend clean burning great
Date published: 2018-09-26
RELATED BLOG POSTS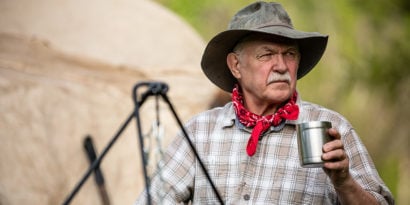 (13 Comments)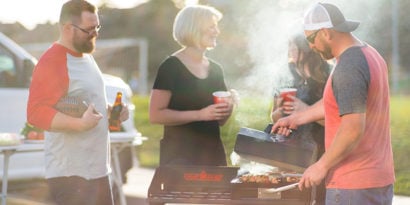 (4 Comments)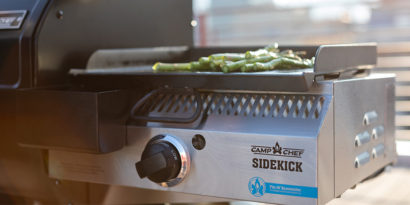 (6 Comments)