Fuel your pellet grill with Camp Chef's line of award winning flavors. The Charwood Charcoal Cherry premium hardwood pellet blend offers better flavor and a more efficient burn. Why? Unlike most pellets available, Camp Chef pellets are not a byproduct but rather 100% pure virgin hardwoods. No oils, chemicals or binders added. The kiln dried process creates low moisture content for a very dry, hot burning pellet. This means it burns less to maintain your desired temperature, giving you more pellets for your next barbecue and less ash to clean. These pure virgin hardwood pellets will give you consistent results bag after bag. Enjoy an authentic charcoal taste with a sweet cherry and hickory flavor. Try our Charwood Cherry blend at your next cookout with beef, chicken, pork, fish, and baked goods. You can also check out one of our other seven flavors.
Camp Chef Premium Hardwood Pellets offer several flavor profiles for high grade beef, chicken, pork and fish. Also great with vegetables or baked goods.
For a better tasting, consistent burning pellet, use Camp Chef Premium Hardwood Pellets.
Try our Charwood Charcoal Cherry Blend with Chipotle Chicken Kabobs, Reverse Seared Steak,Roasted Whole Chicken
Features
Proprietary blend of 100% hardwoods for each unique flavor profile
No oils, chemicals or binders added
Kiln-dried, low moisture content for quick ignition
Safe in all Pellet Grills, Smokers and Barbecues
Burns more efficiently and completely with less clean up
Renewable fuel source for cooking
Made in USA
REVIEWS
Charwood Charcoal Cherry Pellet Blend
is rated out of
5
by
10
.
Rated

5

out of

5
by
Renie
from
Our Favorite
We bought a bag of these pellets and love the flavor it gives whatever we are smoking a nice blend between smoked and charcoal. This is our new favorite.
Date published: 2020-05-18
Rated

5

out of

5
by
She asked for more
from
Part of my Jack Daniel's style secret blend.
I blend it with oak to get that charcoal whiskey barrel flavor (Jack Daniel's) 1/3 or so of charcoal cherry pellets.
Date published: 2020-03-12
Rated

5

out of

5
by
TEBechtold
from
Add some color to your cook.
Adds amazing color to your cooks. Stays in temp well.
Date published: 2019-12-14
Rated

5

out of

5
by
Brett2425
from
Best pellets for steak on the market, by far.
I've been using these for about a year. I see they are out of stock. I hope it is because people have found out how awesome these are and not because they are being discontinued. I've tried every other bag of pellets for steaks, and they always added an unneeded flavor to the meet because of the smoke. They were a lot of fun with pork, but a good steak only needs salt and pepper, and some charcoal. These are total game changers as far as I'm concerned. Absolutely incredible!
Date published: 2019-05-04
Rated

5

out of

5
by
Melissa
from
My favorite pellets
I've been through six bags of these and I love them. Great combo of hickory, charcoal and cherry. I can taste a hint of mesquite - maybe from the charcoal? Great smoke profile. Gorgeous color on my food. Wonderful all around pellets.
Date published: 2019-01-06
RELATED BLOG POSTS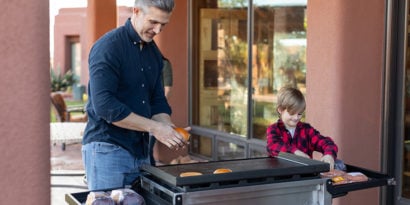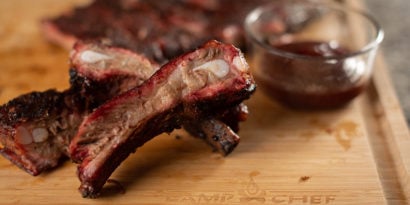 (7 Comments)