Recommended by world champion Dutch oven chefs, Camp Chef's conditioner is the best way to 'season' your cast iron Dutch ovens, grill grates, griddles, skillets or other cast iron products. Made of all natural oils, this conditioner creates a natural, easy release surface and should not be viewed as a chemical non-stick coating. Seasoning your cast iron will allow it to last for generations.
*Cast iron conditioner is temperature sensitive. In cooler temperatures conditioner may thicken. To soften conditioner, simply massage the conditioner tube or set tube in warm water to soften. In warmer temperatures conditioner may thin out. If this happens open the conditioner with the lid pointed down, as the conditioner may run out rapidly. If the bottle ever develops a clog use a small nail or something similar to dislodge it.
Multimedia
Features
Cast iron friendly
Designed especially for use with cast iron
Conditioner is palm oil based formula to season your cast iron
100% all-natural ingredients
6 oz. bottle
REVIEWS
Cast Iron Conditioner
is rated out of
5
by
11
.
Rated

5

out of

5
by
Tyler2
from
Best ever!
I use this every time I use my cast iron, which is often, and have found nothing better! Yes, you can use liquid vegetable oils, but they leave a sticky residue and can become rancid. Propellent sprays leave the same stickiness and they have, oh yeah, propellents! I do not think this should be "as thin as cooking oil" it is a creamy consistency. If it separates, the "oil" comes out first. I find that I usually have to knead the tube a little before use to insure it's proper consistency-no big deal. I'm guessing this is due to temperature and the fact that this is a natural product. I use my cast iron for everything, especially eggs, as they never stick, with this conditioner. Far better than my over-priced "ceramic" coated pans that virtually everything sticks too!
Date published: 2017-06-06
Rated

5

out of

5
by
Anonymous
from
great for storage
I find vegetable oil gets sticky during storage and has an off odor. This product is better if you only use a pan or tool occasionally and store otherwise. heat up the pan and rub a little on it will be ready for next use.
Date published: 2016-06-05
Rated

4

out of

5
by
TROY BOY
from
Keeps like new
Simple to use and doesn't take much time to keep your cast iron looking like new. Even brought back to life some old cast iron I had, that I thought was ruined from improper cleaning and it got rusty.
Date published: 2018-08-23
Rated

5

out of

5
by
Ivan
from
Thin as cooking oil
I dont know what the other reviewers problem is where he cant get it out of the bottle but this stuff is as thin as a cooking oil. it is a must have.
Date published: 2016-01-06
Rated

5

out of

5
by
Ron G
from
Good stuff works well.
I had some cast iron cook wear in storage for at least 5 years, which was real dirty and started to turn brown. I followed the cleaning and application instructions on the tube of Camp Chef Cast Iron conditioner, and to my surprise they all look like the had been used for years. Good stuff I'll buy more this summer when we start going out on camping trips.
Date published: 2019-02-13
Rated

4

out of

5
by
Scout Leader
from
Great Product
Use this product this weekend at a camping trip. My cast iron cookwares looks great after applying the conditioner.
Date published: 2016-01-06
Rated

5

out of

5
by
Kim
from
Awesome
Love this stuff. My cast iron has never been better. Thank u
Date published: 2017-11-16
Rated

3

out of

5
by
Eric Feeney
from
Can't get it out of container
Seriously I'm a very fit man and this stuff just won't hardly come out of container. It was just too thick. I had to put it in the microwave for 15 seconds and then it was very loose and worked just fine. Great product when applied
Date published: 2019-02-23
RELATED BLOG POSTS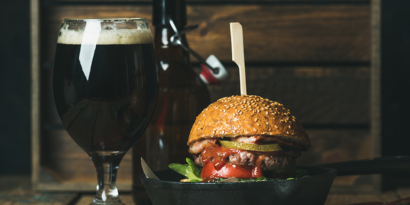 (2 Comments)
(2 Comments)
(2 Comments)