Food preparation can be just as important as cooking the food itself. That is why Camp Chef offers a Professional Knife Set that will help you prepare your food to your liking. The hardened stainless steel blades are made to last while the ergonomically designed rubber handles will give you comfortable control when preparing your meal. Included is a cutting board that will provide you with a clean cutting surface and a convenient carry bag to keep you organized from the kitchen to the campsite. Add the Pro Knife Set for an unmatched prep experience.
Multimedia
Features
8 in. Chef Knife
8 in. Bread Knife
3 in. Paring Knife
7 in. Fillet Knife
5 in. Utility Knife
Carving Fork
Kitchen Shears
Cutting Board
Carry Case
Specifications
Blade Materials: Hardened Stainless Steel
Weight: 3 lbs.
REVIEWS
9 Piece Professional Knife Set
is rated out of
5
by
8
.
Rated

5

out of

5
by
SithLord
from
Great set of knives
I've had my eye on this set for a while, and finally picked it up a few weeks ago. Very happy with the quality and build of the knives. Carrying case is also very nice. I'm a tiny bit disappointed with the cutting board as it's pretty small and thin/flimsy, but realizing it's intended to be used out in the field or at the campsite, I completely understand why they kept it small and lightweight. It would definitely work for some quick small work if needed, but I'm intending to use these knives mostly at home so I'm not concerned. Highly recommended set of knives!
Date published: 2018-01-31
Rated

5

out of

5
by
Joe
from
Best cutlery for camping I found!
We bought this set last year with the thought of it being strictly for my camp kitchen. We busted it out on the first night camping after making brisket and holy cow are these thing sharp! It carved the brisket up just perfect and smooth. I have since used these for just about every BBQ out door cooking event I have gone to. Only thing I wish was different was the pocket for the cutting boards was a bit bigger to hold one or two more but over all I am very pleased with this set.
Date published: 2016-01-06
Rated

4

out of

5
by
Sculp1n
from
A Good Portable Knife Set That I Use Often
After owning these for a few years now and taking them on many camping trips I'm pleased with their performance, most of all the scissors - they are solid. I bought the set with the 5 Piece Chef Set and they pair nicely and cover all my outdoor cooking needs. My only concern is the butcher knife handle has gotten a little loose but it's the one I do use the most. For the price and portable storage bag this was a great buy.
Date published: 2018-08-21
Rated

5

out of

5
by
Kip
from
Great Value
An outstanding value for a full set of cutlery. All the utensils you would need for any cutting, chopping, or slicing situation. Did a full filet on some freshly caught yellowtail, super easy. Extremely sharp and holds the edge very well.
Date published: 2017-08-01
Rated

5

out of

5
by
Kansas Huntress
from
Amazing!
These knives are definitely worth the purchase! They cut though meat like butter and have made prep work a breeze.
Date published: 2018-09-17
Rated

5

out of

5
by
Bani
from
Quality product
After receiving the knife set promptly I was able to see the quality. I' very pleased with the knife set
Date published: 2018-06-26
Rated

5

out of

5
by
Mollydog4
from
Great set
Bought a set for myself about a year ago. Bought second set for my brother love these knifes.
Date published: 2018-06-29
Rated

5

out of

5
by
Jerry
from
Quality knives
Bought these for my patio cooking. Great knife set. Easy to handle
Date published: 2018-02-02
RELATED BLOG POSTS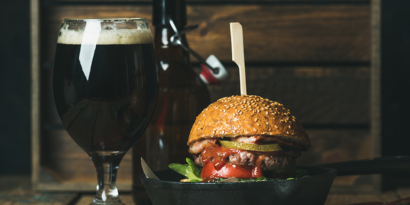 (2 Comments)
(2 Comments)
(2 Comments)