Grill delicious sandwiches or sear your favorite meats to perfection with Camp Chef's exclusive 11" Square Skillet with Ribs. Cook enough food for the family because this skillet will fit up to four sandwiches inside at one time. Enjoy the cooking benefits that come with cast iron cooking at home on your kitchen stove or in the outdoors with your Camp Chef stove. Pre-seasoned with Camp Chef's "True Seasoned Finish" this skillet has a natural cooking surface that is ready to use out of the box.
Features
True Seasoned Finish
Dual pour spouts
Comfort design handle
Helper handle to provide support while carrying or pouring
Raised ribs for searing steaks and keeps your food out of grease and oils
Square design fits over one burner perfectly
Plenty of room to fit four sandwiches at once
Specifications
Weight: 10 lbs.
Dimensions: 17.4" x 11.2" x .85"
REVIEWS
Product Rating
Be the first to review this product!
RELATED BLOG POSTS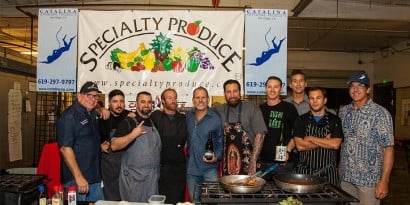 Several times a year, Tommy Gomes of Catalina Offshore Products gets some of the best chefs of the region, and puts on an event like none other.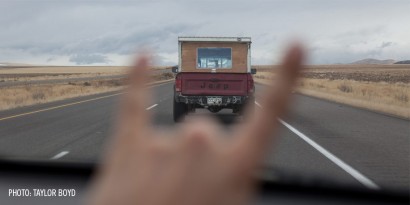 Taylor Boyd, of Snowboard, packs up his gear, gathers his friends, and hits the road for quite the roadtrip.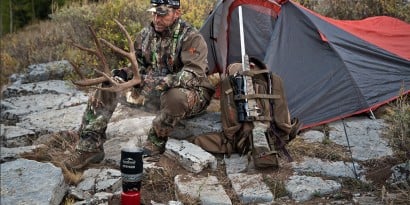 The Shooting, Hunting, and Outdoor Trade Show and Conference - or SHOT Show as it is more commonly known - occurs in January each year. For the past several years, we have been one of the more than 1,600 exhibitors at SHOT. It's a frenzy of media and industry professionals looking at the latest and greatest gear in the shooting, hunting and outdoor trade. It has been an amazing show for us to attend and this year was no exception. One of the highlights was the write-up on Camp Chef in the SHOT Daily publication. Click the image below to read the full PDF document.