Want more Woodwind to love? You asked for it and we delivered—a 36-inch Woodwind. Now equipped with a PID and WIFI enabled controller, you'll be able to change the temperature, set timers, and receive notifications when your meat reaches your set temperature—all from the palm of your hand. Cook more food, enjoy your new-found free time, and taste the difference by customizing your Smoke Number on the Camp Chef Connect App. With the same award winning features like Slide and Grill Technology, Pellet Cleanout, Smart Smoke Technology, Ash Kickin' Cleanout, AND an included Sear Box. this one's a no brainer.
Features
New, WIFI PID controller automatically maintains cooking temperature
Camp Chef Connect App compatible
160°F up to 500°F temperature range for slow smoking to grilling (25,000 BTU)
Four stainless steel meat probes
Ash Kickin' Cleanout system
Slide and Grill Technology's Direct Flame grilling reaches 650°F (patent pending)
Smart Smoke Technology with 10 smoke level settings
Stainless steel fire box
Enamel-coated upper and lower grill grates
Heavy duty 50mm legs
Bottom utility shelf
Grease management system
Updated 22 lbs. pellet hopper with clean out purge
Swivel caster wheels
Pellet hopper window
Cord wrap handle
Bottle opener
Protective controller cover
Sear Box
Stainless steel construction
Enamel-coated cast iron grilling grates
Raised ribs for distinct grill marks
Propane burner for high heat
Propane tank holder included
Grease management system with drip tray
Built-in ignition for easy lighting
Heat diffuser plates for infrared cooking
Reaches temperatures up to 900° F
16,000 BTUs/Hr. stainless steel burner
Easily replaces existing side shelf with existing holes and hardware
Fits under patio cover
Specifications
Upper Rack Area: 573 sq. in.
Lower Rack Area: 663 sq. in.
Total Rack Surface Area: 1236 sq. in.
Chamber Capacity: 7,000 cubic in.
Hopper Capacity: 22 lbs. of pellets
Overall Height: 43.5 in.
Overall Weight: 177 lbs.
Warranty: 3 years
Sear Box
Searing Area Dimensions: 11.5 in. x 16 in.
Total Surface Area: 184 sq. in.
Overall Weight: 34 lbs.
Overall Height: 11 in.
Total Output: 16,000 BTUs/Hr. Burner
Propane Tank not included
Propane tank not included
REVIEWS
Woodwind WIFI 36 with Sear Box
is rated out of
5
by
16
.
Rated

5

out of

5
by
Steves Grill World
from
Features that I like on the woodwind Wi-Fi
They should know that this product will change the way they grill!! I love the features of this grill!! The slide grill feature is great for searing. The sidekick is a great option for grilling burgers, making pizza, or just to add a little more grill space! The Ash drop is very convenient. You don't have to take the whole grill apart to get the ash out of the fire pot! This grill heats up pretty quickly and maintains temp very well. The Wi-Fi feature is by far one of my favorite features on this grill! It is nice to be able to be anywhere and check the temp of the meat and grill. Overall this is a great grill. I love it and so will you!!
Date published: 2019-12-12
Rated

5

out of

5
by
SusieB
from
So versatile!!
Camp Chef sent me the new Woodwind 36 to try put and review (I've also got the optional SideKick attachment). I've had it for several weeks and so far, this smoker with the new WiFi controller can do it all! I've slow smoked ribs and pork shoulders (at a smoke setting 7) a holiday crown roast (smoke setting 10) and baked cookies and pies (smoke setting 1). All have turned out perfectly! The larger size gives me all space I need to cook family dinners and host everybody. The sliding upper racks are a game changer for maximizing capacity inside the smoker itself. I love the little details that make using this smoker easy, like the pellet clean out and the ash dump and the pellet window on the hopper. OH, and the hopper! Holds so many pellets and is shaped properly to prevent the pellets from funneling and causing flame outs. Will be using this smoker for years to come.
Date published: 2019-11-21
Rated

5

out of

5
by
Bama
from
WiFi is the Ultimate!
This new WiFi/Bluetooth enabled controller on the new Woodwind is absolutely incredible! It was a cinch to link up to my phone and works flawlessly! Not to mention the new sleek design of the pellet hopper makes this pellet grill one bad mamma jamma! Thanks so much Camp Chef for continuing to raise the bar! Can't wait to see what's next!
Date published: 2019-11-22
Rated

5

out of

5
by
Kevin57649
from
Amazing!!!!!
After a lot of research I decided on the camp chef woodwind 36 WiFi model. The only regret I have is not doing it sooner. This smoker is an upgrade from what I had and It has taken my food to another level. I am so impressed I'm looking at purchasing another to keep with the rv for when we travel! I wasn't 100 percent certain when I went to place my order but after talking to camp chef and placing an order directly thru them I knew I had made the right decision.
Date published: 2020-01-14
Rated

5

out of

5
by
Damon Keele
from
This Grill is a Complete Game Changer
I owned a previous older model Camp Chef pellet grill and was always satisfied with it, but I always needed more room. When the new WiFi models came out I decided it was time to upgrade to the larger 36 inch model. This has been the best decision I've ever made. I love everything about this grill. The extra space is more than I could have ever imagined, especially with the two top racks. The new PID controller is a complete game changer. The new smoke level adjustment adds a smoke flavor profile that's I've never experienced on a pellet grill. The app that connects to the new controller is easy to use and allows you to monitor the grill itself and what you are cooking with the included probes. The new hopper is sleek and really improves the movement of pellets to the auger. Camp Chef really knocked it out do the park on this one!
Date published: 2019-12-21
Rated

5

out of

5
by
Cameron32
from
Love this grill
I love the WiFi capability. The grill keeps its temp very well. I'm very happy with this grill
Date published: 2019-12-12
Rated

3

out of

5
by
Stev
from
Woodwind SG 36 Wifi
Nice grill. If you have Android, dont waste your money on the wifi. Does not work at all.
Date published: 2020-03-08
Rated

4

out of

5
by
Robertbrews
from
Great grill smoker
Easy to assemble and love it. Only issue is pairing the wifi. No luck yet.
Date published: 2019-12-28
RELATED BLOG POSTS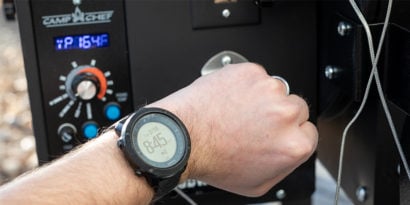 (2 Comments)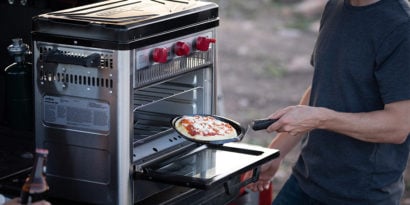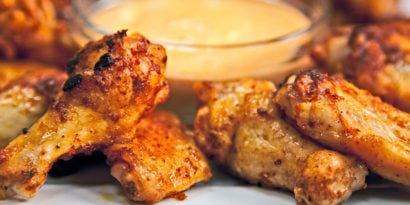 (4 Comments)