If good food is your name and smoking is your game then hop on the Woodwind Wifi train. Equipped with our new PID and WIFI enabled controller, you'll be able to change the temperature, set timers, and receive notifications when your meat reaches your set temperature—all from the palm of your hand. Taste the difference and obtain flawlessly smoked food by tailoring your grill's Smoke Number on the Camp Chef Connect App. Then, when the smoking ceases, clean-up is a breeze with our patented Ash Kickin' Cleanout.
Multimedia
Features
PID controller for consistent temperatures (+/- 5ºF )
Full color screen controller
Camp Chef Connect App compatible
Four stainless steel meat probes
Smart Smoke Technology, adjustable smoke settings from 1-10
160º F - 500ºF temperature range
Pellet Hopper Cleanout/Purge
Slide and Grill Technology's direct flame grilling reaches 650°F
Ash Cleanout System
Bottom utility shelf
Cord Management System
Grease Management System
Stainless steel fire box
Heavy duty 50mm legs
Protective controller cover
Specifications
Lower Rack Area: 19.5 in. x 22 in.
Upper Rack Area: 382 sq. in.
Total Rack Surface Area: 800 sq. in.
Side Shelf Dimensions: 16 in. x 12 in.
Chamber Capacity: 4850 cu. in.
Hopper Capacity: 22 lbs. of pellets
Overall Height: 42 in.
Overall Weight: 150 lbs.
Warranty: 3 years
Downloads

PG24CL Instruction Manual
REVIEWS
Woodwind WIFI 24
is rated out of
5
by
56
.
Rated

5

out of

5
by
KeithM
from
Great engineering!
With wifi, side sear, front shelf, direct grill, ash cup and overall design, this pit is an engineering success.
Date published: 2020-05-08
Rated

5

out of

5
by
J Duckett
from
Woodwind 24
This smoker has been flawless and easy to operate. I've had no issues with it holding temperature and the WiFi works well.
Date published: 2020-04-27
Rated

5

out of

5
by
MnGrillmaster
from
Happy customer
Great for beginners or experienced smokers. Quality product
Date published: 2020-04-22
Rated

5

out of

5
by
Anonymous
from
House Warming Gift
I own the previous version. I purchased this new version fir my son's house warming gift. I am now a like jealous as his is better than mine! But I do love my camp chef!
Date published: 2020-04-06
Rated

5

out of

5
by
M Hochman
from
Better than I expected
So far the grill has blown away my expectations. First cook was like I've been smoking for years. Can't imagine how good the food will be once I've had some experience. And the customer service at Camp Chef is among the best I've ever worked with for any company in any sector.
Date published: 2020-04-01
Rated

5

out of

5
by
Chris N
from
Buy It And Enjoy A Whole New World Of Cooking
The Woodwind WiFi with sidekick and accessories check all the boxes for a perfect setup for me. Cooks great BBQ, can sear steaks, can griddle like a champ and gives me the versatility I need to cook any great meal. While some smokers try to do it all, they only do somethings well and others a complete fail. This cooking system gives me all the tools I need to do low and slow, hot and fast and everything in between. More importantly with the sidekick accessories, it gives me the best tool for the job rather than trying to do everything with only temp settings on the cooker like a lot of the other units on the market. The griddle size on this unit is perfect for the amount of food I need to cook and works really well. I also love the 36000 BTU burner. It can crank out enough heat that I can do stir frys outside and get that perfect sear with my wok without smoking up the house or setting off the smoke detector. The WiFi controls are simple and let me monitor my cooks at home or on the golf course and I can make any needed adjustments on the go. I can also adjust the smoke settings which was a big reason why I upgraded. Do yourself a favor and pick up this cooker. I had the DLX before with sear box and that turned out great food. Camp Chef continues to innovate and produce great products which is why I gave my old pellet cooker to my son and grabbed this one. They are built well and customer support is second to none.
Date published: 2020-04-01
Rated

5

out of

5
by
Andersons SmokeShow
from
This grill is awesome!!!!
I surprised my dad with this grill a few weeks ago, and he absolutely loves it! He's been grilling and smoked every other day for weeks now! I've used sever other pellet grills and smokers and can honestly say that the controls on this are better than anything I've used! I'm an engineer in the automation world and the PID controls work well at maintaining temperature, just note that increasing the smoke settings does cause temperature fluctuations, but that's to be expected unless you were to run cascaded PID loops (but that's getting a bit complicated). Overall this grill is great. The build quality is really good, and this grill is pretty heavy (which is a good thing). Truthfully I'm jealous that my dad has one and I don't! But anyways I attached my YouTube unboxing/assembly/setup video. I have a few installation tips that really help with the process, so be sure to check it out!
Date published: 2020-03-25
Rated

5

out of

5
by
dansroadsidegrill
from
My first pellet grill
I'm a twice a day, everyday griller and thought it was time to upgrade to a pellet grill to see what I was missing out on. The depth of flavor is simply amazing! I was frustrated at first trying to get my Android 10 phone (Samsung S10) to set up my grill because it simply didn't work. I'm happy to report that Camp Chef has released grill firmware as of March 2020 that completely fixes the problem. Wow! This is awesome tech to see my grill and probe temps anywhere! I've only run into one other problem and it was minor. The hopper had run empty but the window still had a thin stack of pellets behind it. This caused my grill to shutdown and a restart took me at least 30 minutes to get going again. I don't trust the window anymore and will just look in the hopper from now on. Installation was easy. Materials and controls are sturdy. The display is easy to read and use. This grill is fantastic. Well done Camp Chef!
Date published: 2020-03-24
Rated

5

out of

5
by
AquaBob
from
Awesome Product!
My wife, kids and I just finished Pork ribs that I cooked and as always were amazing. I really like this new pellet BBQ! I have not used the Sear Box but am looking forward to it. Easy assembly just really heavy for one person!
Date published: 2020-03-22
Rated

5

out of

5
by
RandyB575
from
Love It!
I have had my Woodwind for a few months now and I have to say it has been outstanding. It makes cooking/smoking a breeze. It is well built very strong construction easy to clean and the features are great. I did research for over a year before deciding to go with the Camp Chef Woodwind and I am very happy with my decision. I've cooked brisket, biscuits, veggies, bbq chicken, spatchcock turkey, reverse seared steaks, and a bunch of ribs. Everything turns out great. The only thing I regret is I wish I would have got the 36" instead of the 24" I didn't realize how much I would enjoy cooking on this. And I wish the WiFi model would have been available or even if I would have known it was about to be released before I bought it. But I do truly love my Woodwind and I will continue to standby Camp Chef.
Date published: 2020-03-09
Rated

5

out of

5
by
Blackstock Brisket
from
Pleasantly Suprised
I purchased this pellet grill 3 weeks ago after researching and comparing with the traeger and put boss rivals. The ash clean out feature is what won we over to Camp Chef. I have grilled steaks chips chicken breasts and everything turns out juicy, perfect temperature, flavorful. I love how I can cook steaks that are cut different thickness and use the 4 probes to ensure each one is cook perfectly. I have become the most popular person on the street
Date published: 2020-03-08
Rated

5

out of

5
by
Pecgolf1
from
First time user-smoker
Great product, very easy use. Have smoked some great pork, wings and ribs.
Date published: 2020-03-02
Rated

5

out of

5
by
George C
from
An Awesome grill!
User friendly and a great grill. The best wings ever! Just learning how to cook but extremely impressed with the performance. The wi-fi option keeps you socializing with your friends and you still know what is going on at the grill. The App is awesome. 4 probes allow you to cook multiple cuts at the same time. Nothing is ever overcooked. This is "THE" grill to have!!!
Date published: 2020-02-29
Rated

5

out of

5
by
rhodalinsky
from
Easy to use quality product
This is my first pellet smoker. I have dabbled with a charcoal smokers and didn't have the time or patience. I was impressed when I put it together. This is a well constructed smoker with easy to follow directions and everything went together easy and sturdy. Super easy start up and use. I have enjoyed everything about this smoker so far.
Date published: 2020-01-22
Rated

5

out of

5
by
Anonymous
from
Great products!
Bought this as a Christmas present for the family and we've already used it alot. I did a lot of research before going with the wood wind 24 wifi. There is definitely a learning curve but even the stuff that doesn't turn out perfect is still really good! It cooked 8 Cornish hens amazingly, and my rib Technic is getting better with each rack. It was easy set up. Runs great even in a wyoming winter! The wifi controller is a little finiky at times, but it's a brand new product so there will be bugs. But already getting updates for the app so camp chef is doing a good job working the problems out.
Date published: 2020-01-09
Rated

5

out of

5
by
Travis152
from
Love this grill
I just bought this grill two weeks ago. I have used it twice. The heat is very consistent with where I set it. Both recipes have been lower temp smoking, and were excellent smokey flavor. 22 lb hopper is great, and the Wi Fi is great to keep track of your temps and food temp. Very cool !
Date published: 2019-12-21
Rated

5

out of

5
by
Jethro
from
Camp Chef 24 - WiFi
Only used it once so far, but I can see this thing works great. Need time perfecting my craft. :)
Date published: 2019-12-15
Rated

5

out of

5
by
WILDGAMECOOK
from
The woodwind you know and love. NOW WITH PID/WiFi
Recently upgraded to the new Wifi woodwind and already in love with it. Camp Chef Connect app allows me to stay inside while its cold/rainy weather. Gives me update notifications. I do almost all of my protein cooking on it. The sidekick is a great option. Chose it over the searbox for its versatility.
Date published: 2019-11-25
Rated

5

out of

5
by
brisket man
from
Simply Amazing!
I must say I had been anxiously awaiting the day that Camp Chef released a pellet grill with Wifi control. Being a huge advocate of BBQ, I cannot say how happy this pellet grill has made me. Its temperature holding precision exceeds that of any other pellet smoker i have used. I love the wifi function that allows you to set temp alerts on not only the cooking chamber but up to 4 different meats. It's especially nice when you are away from home and the meat hits your target temp and you can simply shut the cooker down or drop the temp to properly hold the protein. I highly reccomend the Woodwind Wifi 24 model for anyone that wants to simplify but also perfect their BBQ skills at home!
Date published: 2019-11-21
Rated

4

out of

5
by
Jet Boat Jeff
from
Great Grill, A Couple Minor Quirks
I've owned this for a couple weeks now, have cooked some steaks and chicken, and smoked some jerky. I've never owned or cooked on a pellet grill before but have admired my brother's, a different brand. Have owned and cooked on a wide variety of propane and charcoal grills over 30+ years. Hopefully that gives some context for this review. I ordered directly from Camp Chef and the unit shipped and arrived in two separate boxes with the main grill arriving on the first day and the sear box arriving the next. The large box the grill shipped in arrived beat to heck and slightly damp. The smaller box the sear box shipped and arrived in the next day was in great shape. Frustratingly, there were two minor dents in the back of the grill hood. I agonized over whether to send it back but decided I didn't want to wait weeks for a replacement. Everything assembled and works, and the damage is barely noticeable, but I'll notice it. Every. Single. Time. Assembly wasn't horrible, but I wouldn't call it simple either. You need a second person to help hold some things at certain stages or you'll very likely scratch the stainless steel cover. I'm happy to say that the directions were pretty clear and easy to follow. Camp Chef includes the Allen wrenches you need for the majority of the assembly, and I think I may have also needed both flat and cross head screwdrivers at one point for something or another. I was a bit surprised to find the nuts and bolts on the sear box cover hinge so loose they were almost falling off. Fortunately, I had the tools needed to tighten those up a bit. Initial startup went great. I always cringe when wireless networking, a mobile app and firmware updates are involved, but Camp Chef has done a great job of making this robust. They step you through things very clearly, and if any of the firmware updates fail on the grill controller they gracefully recover and get you back on track until everything is up-to-date and ready for first use. After the recommended break-in my family cooked some very nice rib eyes to celebrate by following the Camp Chef website recipe for Reverse Seared Steak, which received rave reviews. Since then we've tried several steak and chicken recipes and smoked some jerky—all fantastic. We have grand plans to put this baby through its paces as the summer goes on. The mobile app is decent, though maybe a bit quirky. I found it will occasionally stop updating real time and seem to be frozen for 30-40 seconds, which I can tell because I'm standing 10' from the grill watching both my phone and the controller. Also found the app occasionally forgets to show its settings if I switch away to do something else. Like if I set a timer and then look at email and come back to the app it'll seem like the timer has disappeared. It's still running but the app no longer shows it, but it still goes off at the time it is supposed to. I'm sure they'll get these things worked out.
Date published: 2020-04-20
Rated

4

out of

5
by
SBNY
from
Happy with smoker/sidekick, wifi not so much
I like the versatility of having the sidekick, smoker is "set it and forget it", which helps a lot compared to stick burners. Paid extra for the wifi and it's been a nightmare. App doesn't work half the time, connection issues often, it was almost a waste of money paying extra for this feature. Hopefully they get this all straightened out as I do truly enjoy the smoker.
Date published: 2020-04-11
Rated

4

out of

5
by
BAinPHX
from
Good start with a few assembly issues
I'm dividing this into 'assembly' and 'use' since I just got this today. Assembly: 3/5 stars Well packaged and easy to take out of the box. Instructions were good and anyone with some basic mechanical aptitude should be able to assemble it. It took me about 2 hours. Two fails on the assembly: First fail is the hopper guard assembly with the cover was not actually tested by any real human. Tiny screws, impossible angles, and just plain bad. If you attempt it, put a rag OVER the auger before attempting it. You'll most likely drop one of the screws and it will go into the feed auger. Bad, bad design...unless you FLIP the guard over. I just thought of that. It's not in the instructions. I might go back and try it, although the guard is a bit of overkill, IMO. Second fail is the Sidekick attachment. Mine lined up on the top three bolts but I couldn't get the fourth lined up. It simply won't align so mine has three screws in it. It should be fine with the bottom supports but shows a lack of QA on the assembly or manufacturing. Use: 5/5 Easy to use. Intuitive screen on the controller and simple. The app is interesting and useful within WiFi range but useless outside of it (i.e. it's not extendable to monitor from outside the home like my cameras, thermostat, security system, and other home appliances). The app also updates the smoker controller with latest software. Do it as many times as needed (mine was twice). Setup and burn-in was flawless and it holds the temp pretty well. Cleanout is very easy. Food quality is very good. The cooking is consistent and the temp probes were spot on. I'm really looking forward to using this a LOT!
Date published: 2020-04-10
Rated

4

out of

5
by
Mr beef
from
Woodwind WIFI with sidekick
Well made, stable, very versatile cooking capabilities - grill, smoke, slow cook, flat top cooking with side kick. Cook breakfast, lunch or dinner on one unit.
Date published: 2020-03-21
Rated

4

out of

5
by
Brooks
from
Awesome grill... WiFi...ehhh
I love everything the grill does. Super awesome platform to cook on... the WiFi is marginal at best.. if I get 20 feet Away I Lose the signal so it kind of defeats the purpose
Date published: 2020-02-27
Rated

4

out of

5
by
James H
from
good so far
I called and purchased the Woodwind 24 with Side kick online. The lady I talked to was very nice and she was very knowledgeable about all the products and equipment. I am usually the type of person that has to see or touch before making a purchase online scares me, But I wanted this smoker/grill. I had been looking and reading reviews for a month or so and this product was not in stock, when I finally gave in I was told that this would take 5-7 days to process to the warehouse. Frankly it was processed that night, I had all of my shipping information the next day. I had the grill within a week. The Grill arrived and the box was in great shape. I had it set in the garage. I am a short guy and was a little intimidated on putting this together by myself but said what the heck. The instructions were easy to follow and I had this thing up and running within 40 minutes. Setting it up on the network, getting the app and the smoker firmware up to date and starting the burn in within an hour. Pros Easy to set up, Easy to read directions Easy to configure for your cook. They offer a Military discount just ask (have your DD-214 ready). Cons I wish it had front caster wheels. This grill is a little heavy and it would make moving it a breeze. I didn't get the Hopper guard ( no big deal though, I wouldn't have installed it.). More to follow on this thing. I am really looking forward to better weather.
Date published: 2020-01-18
Rated

3

out of

5
by
Ifonlyitworked
from
Great design, poor decision to make it in China
I was absolutely excited about this grill and hoped it would be the all in one answer I was looking for.. smoker, grill and sear station... with WiFi automation (set it and forget it-my type of cooking). Unfortunately everything great about the design and market positioning of this product was lost on quality control. I don't know how much they saved by manufacturing in China, but I would pay $100-200 more for this grill if it actually worked.
Date published: 2020-05-28
Rated

3

out of

5
by
BHeat
from
Great grill, BUT had to fix it out of the box...
Was excited when my woodwind 24 WiFi with searbox arrived. Couldn't wait to put it together. Great looking machine/grill! High quality app and controller! But I had two issues with my unit... 1) the ash dump appears to have a manufactures defect and requires tremendous power to get it to open. So much in fact that the safety pin that stops it from sliding out to far is already extremely bent from slamming against the side of the grill body when the ash dump does finally unhook from what it's caught on. (I have a video on my phone that I can send via email, I can't upload on this review as I haven't uploaded it to YouTube and as a fan, don't want to..) 2) when I had everything put together and powered up, ready to start initial feed, was severely disappointed when the auger didn't feed!!! At all!!! (I have a video of this also that I'd like to offer to you via email) I had to dump my pellet box and dismount it from the grill to access the auger motor!! After investigation I found that the placement of the set screw into the white bushing that hold the auger in place was fastened poorly and in the wrong location. It was allowing the augers motor fan to press firmly against the shroud and not allow it to spin freely!!! I removed the set screw, pushed the motor/bushing/auger into the unit 3/8", and re fastened the set screw!!! It's a great machine, I was excited to have purchased and be a proud owner of the woodwind... however, it is unfortunate that I must say how underwhelmed and disappointed I was to have to tear into, troubleshoot, and rebuild my brand new unit before I could use it... I'd like to talk to a rep about my experience. Do you have an email to someone that would like to see my videos? I really wanted to give all 5 star reviews...
Date published: 2020-05-19
Rated

3

out of

5
by
Fugie1979
from
Just assembled and tested it, can't wait to cook!
Overall product is good. I haven't had the opportunity to cook on it yet. A few things that are keeping my rating from a 4 star: • Main grills are little chincy. I don't expect them to last very long • Upper grills don't fit well on the tracks, they just kind of the sit on top and wiggle around a little. There is a groove where it looks like they are supposed to go, but they don't fit. • Sear box does not ignite easily. it's brand new and it already takes several tries to ignite, will probably just end up having to use a BBQ lighter That said, I ran the grill, all features work as promised, the steel construction appears solid and durable. I really like the ease of use features like the propage hook, the cleanouts etc. That will really make using the product more enjoyable. Assembly is really easy, I did it in about 1.5 hours total (one person).
Date published: 2020-04-17
Rated

2

out of

5
by
Keithrs67
from
Woodwind Grill Blows Pellet Dust All Over Inside O
Purchased Woodwind 24" grill first I didn't receive grill with new controller! Beware when ordering the grill I paid $780 and grill with new controller is $800 please beware. Also after a total of 3-5 hours of grilling I have 3 plus cups of pellet Ash all over bottom of grill! Customer Service told me to check hopper screws which I did and still have this issue. I will say the flavor of the food is great and the smoker is good but the issues out weigh the good. Beware before buying this grill.
Date published: 2020-05-12
Rated

2

out of

5
by
Golfer54
from
Auger didn't work
My auger didn't work. I contacted customer service and they are sending a replacement Hopper with a new auger. I'm hoping that solves the issue. Custom service has been fine. I'm disappointed in the product so far. If the replacement auger works, I have high hopes for the smoker.
Date published: 2020-05-02
RELATED BLOG POSTS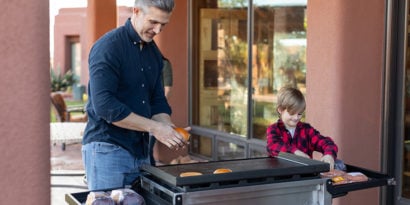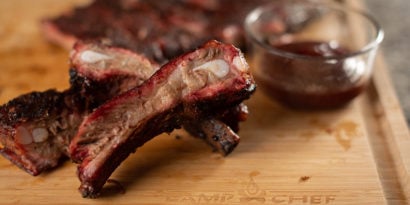 (7 Comments)