If good food is your name and smoking is your game then hop on the Woodwind Wifi train. Equipped with our new PID and WIFI enabled controller, you'll be able to change the temperature, set timers, and receive notifications when your meat reaches your set temperature—all from the palm of your hand. Taste the difference and obtain flawlessly smoked food by tailoring your grill's Smoke Number on the Camp Chef Connect App. Then, when the smoking ceases, clean-up is a breeze with our patented Ash Kickin' Cleanout. With grill temperature settings from 160°F to 500°F and the included Sear Box, you can achieve temperatures of up to 900F! And when you're finished cooking, cleanup is a breeze with our patented Ash Cleanout System.
Multimedia
Features
Includes 2 meat probes
Includes removable 2-piece enameled steel lower rack
Includes removable 2-piece nickel plated upper rack
Smart Smoke Technology
Pellet Hopper Cleanout/Purge
Slide and Grill Technology
Ash Cleanout System
Cord Management System
Grease Management System
Large capacity hopper
Electronic auto-start ignition
Dual LED temperature display: internal cooking temps and internal food temps
Simple temperature selection system
160 up to 500º F temperature range for slow smoking to grilling
Automatic auger dispenses pellets as needed for improved smoker efficiency
Bottle opener
Clear hopper window
High temperature paint with matte finish
Sear Box
Includes propane tank holder
Mounts to full-sized Camp Chef pellet grills, 2016 and newer
16,000 BTU cast-aluminum burner
Grease Management System
Stainless steel construction
Enamel-coated cast iron grilling grates
Raised ribs for distinct grill marks
Fully adjustable heat-control knob
Wind Baffled Technology
Fits under patio cover
Specifications
Upper Rack Area: 382 sq. in.
Lower Rack Area: 429 sq. in.
Total Rack Surface Area: 811 sq. in.
Chamber Capacity: 4,850 cubic in.
Hopper Capacity: 22 lbs. of pellets
Overall Height: 42 in.
Overall Weight: 150 lbs.
Warranty: 3 years
Sear Box
Searing Area Dimensions: 11.5 in. x 16 in.
Total Surface Area: 184 sq. in.
Overall Weight: 34 lbs.
Overall Height: 11 in.
Total Output: 16,000 BTUs/Hr. Burner
REVIEWS
Woodwind WIFI 24 with Sear Box
is rated out of
5
by
26
.
Rated

5

out of

5
by
brisket man
from
Simply Amazing!
I must say I had been anxiously awaiting the day that Camp Chef released a pellet grill with Wifi control. Being a huge advocate of BBQ, I cannot say how happy this pellet grill has made me. Its temperature holding precision exceeds that of any other pellet smoker i have used. I love the wifi function that allows you to set temp alerts on not only the cooking chamber but up to 4 different meats. It's especially nice when you are away from home and the meat hits your target temp and you can simply shut the cooker down or drop the temp to properly hold the protein. I highly reccomend the Woodwind Wifi 24 model for anyone that wants to simplify but also perfect their BBQ skills at home!
Date published: 2019-11-21
Rated

5

out of

5
by
Anonymous
from
Great products!
Bought this as a Christmas present for the family and we've already used it alot. I did a lot of research before going with the wood wind 24 wifi. There is definitely a learning curve but even the stuff that doesn't turn out perfect is still really good! It cooked 8 Cornish hens amazingly, and my rib Technic is getting better with each rack. It was easy set up. Runs great even in a wyoming winter! The wifi controller is a little finiky at times, but it's a brand new product so there will be bugs. But already getting updates for the app so camp chef is doing a good job working the problems out.
Date published: 2020-01-09
Rated

5

out of

5
by
Blackstock Brisket
from
Pleasantly Suprised
I purchased this pellet grill 3 weeks ago after researching and comparing with the traeger and put boss rivals. The ash clean out feature is what won we over to Camp Chef. I have grilled steaks chips chicken breasts and everything turns out juicy, perfect temperature, flavorful. I love how I can cook steaks that are cut different thickness and use the 4 probes to ensure each one is cook perfectly. I have become the most popular person on the street
Date published: 2020-03-08
Rated

5

out of

5
by
RandyB575
from
Love It!
I have had my Woodwind for a few months now and I have to say it has been outstanding. It makes cooking/smoking a breeze. It is well built very strong construction easy to clean and the features are great. I did research for over a year before deciding to go with the Camp Chef Woodwind and I am very happy with my decision. I've cooked brisket, biscuits, veggies, bbq chicken, spatchcock turkey, reverse seared steaks, and a bunch of ribs. Everything turns out great. The only thing I regret is I wish I would have got the 36" instead of the 24" I didn't realize how much I would enjoy cooking on this. And I wish the WiFi model would have been available or even if I would have known it was about to be released before I bought it. But I do truly love my Woodwind and I will continue to standby Camp Chef.
Date published: 2020-03-09
Rated

1

out of

5
by
Fool for buying Camp Chef
from
$1000 Paper Weight
Worked for the first 2 hours, but auger making a screeching noise then seized up. Customer service told me there has been problems with bent or warped augers and that they would send me another on in a few weeks since they were on back-order. I ordered this directly from Camp Chef and rather surprised that the grill is made in China so I guess I'm waiting on the proverbial slow boat from China. After a 3 hour unboxing/assembly, I can now look forward to repairing my own brand new grill when and if the new auger gets here. I hope I have the skill-set to do so. In the mean time I have to explain to my spouse why I paid well over $1000 for a smoker that doesn't work, along with the side-kick, BBQ box and grill cover and no refund or repair offered. I'm not a happy smoker/griller right now. I'll check with my CC company to see if I can get some assistance.
Date published: 2020-04-05
Rated

5

out of

5
by
WILDGAMECOOK
from
The woodwind you know and love. NOW WITH PID/WiFi
Recently upgraded to the new Wifi woodwind and already in love with it. Camp Chef Connect app allows me to stay inside while its cold/rainy weather. Gives me update notifications. I do almost all of my protein cooking on it. The sidekick is a great option. Chose it over the searbox for its versatility.
Date published: 2019-11-25
Rated

5

out of

5
by
Travis152
from
Love this grill
I just bought this grill two weeks ago. I have used it twice. The heat is very consistent with where I set it. Both recipes have been lower temp smoking, and were excellent smokey flavor. 22 lb hopper is great, and the Wi Fi is great to keep track of your temps and food temp. Very cool !
Date published: 2019-12-21
Rated

4

out of

5
by
James H
from
good so far
I called and purchased the Woodwind 24 with Side kick online. The lady I talked to was very nice and she was very knowledgeable about all the products and equipment. I am usually the type of person that has to see or touch before making a purchase online scares me, But I wanted this smoker/grill. I had been looking and reading reviews for a month or so and this product was not in stock, when I finally gave in I was told that this would take 5-7 days to process to the warehouse. Frankly it was processed that night, I had all of my shipping information the next day. I had the grill within a week. The Grill arrived and the box was in great shape. I had it set in the garage. I am a short guy and was a little intimidated on putting this together by myself but said what the heck. The instructions were easy to follow and I had this thing up and running within 40 minutes. Setting it up on the network, getting the app and the smoker firmware up to date and starting the burn in within an hour. Pros Easy to set up, Easy to read directions Easy to configure for your cook. They offer a Military discount just ask (have your DD-214 ready). Cons I wish it had front caster wheels. This grill is a little heavy and it would make moving it a breeze. I didn't get the Hopper guard ( no big deal though, I wouldn't have installed it.). More to follow on this thing. I am really looking forward to better weather.
Date published: 2020-01-18
RELATED BLOG POSTS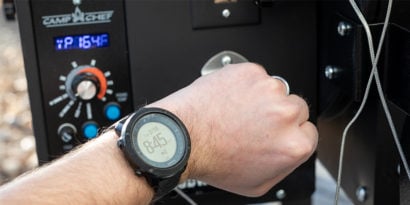 (2 Comments)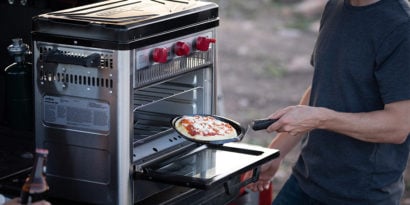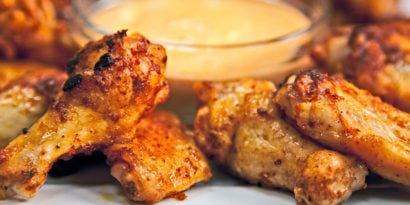 (4 Comments)