The new age of grilling is here and your back patio will never be the same. The ever-loved SmokePro SG pellet grill featuring Slide and Grill Technology is now WIFI enabled (with a sleek new face plate we might add!) Control, monitor, and set timers right from your smartphone device when you download the Camp Chef app. Now with a customizable Smoke Number setting you'll be able to tailor just how much smoke those Baby Back Ribs are getting. Then, when the smoking ceases, simply tap your grill into Shutdown mode and take advantage of our famous easy, Ash Cleanout. The Smoke Pro SG pellet smoker is your next best investment—we just know it.
Multimedia
Features
PID controller for consistent temperatures (+/- 5ºF )
Camp Chef Connect App compatible
Includes 2 meat probes
Adjustable smoke settings from 1-10
160º F - 500ºF temperature range
Easy to use menu dial
High-visibility, low-glare digital display
Pellet Hopper Cleanout/Purge
Slide and Grill Technology's direct flame grilling reaches 650°F
Full sized upper shelf
Ash Cleanout System
Cord Management System
Grease Management System
Expanded chamber height
Side attachment compatible (Sidekick or Sear Box)
Specifications
Lower Rack Area: 429 sq. in.
Upper Rack Area: 382sq. in.
Total Rack Surface Area: 811 sq. in.
Side Shelf Dimensions: 16 in. x 12 in.
Chamber Capacity: 4,850 cubic in.
Hopper Capacity: 22 lbs. of pellets
Overall Height: 42 in.
Overall Weight: 150 lbs.
Warranty: 3 years
Downloads

PG24SG Instruction Manual
REVIEWS
SmokePro SG 24 WIFI Pellet Grill - Bronze
is rated out of
5
by
2
.
Rated

4

out of

5
by
Michael27
from
Feature rich grill
Love the features of this grill. The WiFi and Bluetooth work really well as does the app. The range on the WiFi could be a lot better but it does work reliably. I've only had this for a couple weeks but I love this thing. Only complaints would be that tons of smoke escapes around the lid and the ash slide out is not smooth very hard to pull but other than that it's great.
Date published: 2020-04-30
Rated

2

out of

5
by
Jared Pelzer
from
Very unhappy.
Bought this grill a couple of years ago and have been very disappointed. I love the flavor it gives when grilling but as a smoker I feel it leaves a lot to be desired. I get very little smoke flavor and it is very inconsistent. I have to babysit it because have had the flame go out at times. I feel it has never heated up as hot it should. You can crank it all the way up and if it gets to 350 your lucky. There have been several times that after it was shut down smoke will start boiling out of the smoke box. The other night I was getting ready for bed and smelled smoke. It was rolling smoke out of the stack and smoke box. I had turned it to shutdown two hours earlier. I emptied the fire box and the igniter was still glowing but the auger was not turning and the fan was not blowing. The dial was in the shutdown position with ------ in the display. I finally unplugged it and it went out. This Friday I threw a pizza on it and it ran for awhile then the auger and fan quit. I restarted still no auger or fan. I unplugged and plugged back in no change. I found the circuit board is black. I have been very unhappy with my purchase. I emailed customer service and they sent an automatically generated email that says it can 24 to 72 businesses hours to reply. In my eyes that is unacceptable as I work in customer service also and would never expect a customer to wait that long to be contacted.
Date published: 2020-06-03
RELATED BLOG POSTS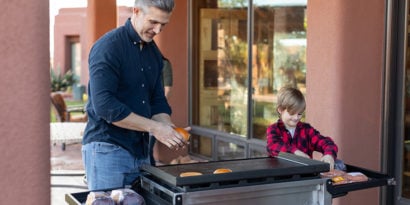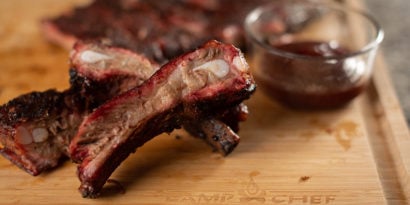 (7 Comments)