Keep your pellet grill roaring year-round with Camp Chef's Premium Hardwood Pellet Variety Pack. Get three of our best-selling flavors shipped in one convenient box.Unlike most pellets available, Camp Chef pellets are not a byproduct but rather 100% pure virgin hardwoods. No oils, chemicals or binders added. The kiln dried process creates low moisture content for a very dry, hot burning pellet. This means it burns less to maintain your desired temperature, giving you more pellets for your next barbecue and less ash to clean. These pure virgin hardwood pellets will give you consistent results bag after bag.The Competition Blend is a trusty go-to for almost any meal. Pair the sweet, yet savory Orchard Apple flavor with chicken, pork, baked goods, or veggie entrée. For a distinct rich, smoky flavor pair beef, chicken, pork, and wild game with Hickory BBQ. Infuse your food with maximum flavor while producing the most efficient burn with the Camp Chef line of Premium Hardwood Pellets.
Camp Chef Premium Hardwood Pellets offer several flavor profiles for high grade beef, chicken, pork and fish. Also great with vegetables or baked goods.
For a better tasting, consistent burning pellet, use Camp Chef Premium Hardwood Pellets.
Click here are some things you'll want to consider when choosing your wood pellets.
Multimedia
Features
One, 10 lbs. bag of Competition Blend BBQ Pellets
One, 10 lbs. bag of Orchard Apple BBQ Pellets
One, 10 lbs. bag of Hickory BBQ Pellets
Proprietary blend of 100% hardwoods for each unique flavor profile
No oils, chemicals or binders added
Kiln-dried, low moisture content for quick ignition
Safe in all Pellet Grills, Smokers and Barbecues
Burns more efficiently and completely with less clean up
Renewable fuel source for cooking
Made in USA
Specifications
Box Dimensions: 13 in. x 12 in. x 9.25 in.
Box Weight: 30 lbs.
REVIEWS
Premium Hardwood Pellets Variety Box
is rated out of
5
by
2
.
Rated

5

out of

5
by
november
from
Delicious
This is the first time I have used my Campchef grill. It was great. My brother and neighbor who both are huge grill man, loved the ease of use. The aroma even without any food on it was wonderful!
Date published: 2018-08-28
RELATED BLOG POSTS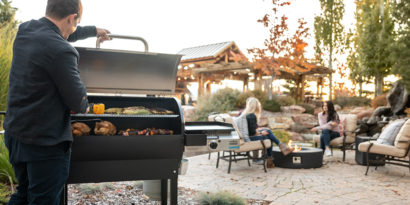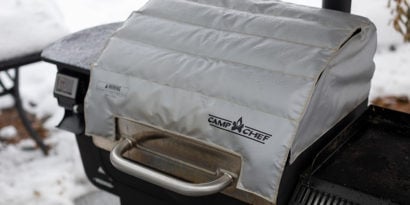 (4 Comments)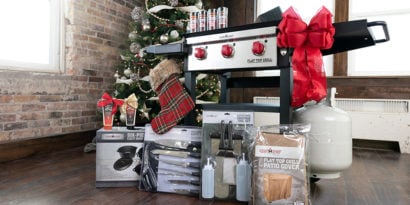 (8 Comments)