The Woodwind SG doesn't just make grilling easier—it also makes it more delicious. Use the new Slide & Grill Technology for an even more diverse grilling experience by direct flame broiling your food. Your Woodwind SG is fueled by premium hardwood pellets that generate heat and smoke—infusing your food with a savory wood fire taste that'll make your taste buds sing. The Woodwind houses our largest hopper capacity, meaning those long cooks can go even longer. With grill temperature settings from 160°F to 500°F and the included Sear Box that reaches up to 900° F, you can achieve perfect results, whether you're grilling, smoking, baking, roasting, braising, barbecuing, or even searing. And when you're finished cooking, cleanup is a breeze with our patented Ash Cleanout System.
Discover the new heavenly taste of the Woodwind SG. With an increased hopper size, Slide and Grill Technology, and 40% more cooking capacity you'll be living large all year long. Buy now to begin your journey to grill mastery.
Multimedia
Features
Includes 2 meat probes
Includes removable 2-piece enameled steel lower rack
Includes removable 2-piece nickel plated upper rack
Smart Smoke Technology
Pellet Hopper Cleanout/Purge
Slide and Grill Technology's Direct Flame grilling reaches 650°F
Ash Cleanout System
Cord Management System
Grease Management System
Large capacity hopper
Electronic auto-start ignition
Dual LED temperature display: internal cooking temps and internal food temps
Simple temperature selection system
160º F up to 500º F temperature range for slow smoking to grilling
Automatic auger dispenses pellets as needed for improved smoker efficiency
Bottle opener
Clear hopper window
High temperature paint with matte finish
Sear Box
Stainless steel construction
16,000 BTU stainless steel burner
Enamel-coated cast iron grill grates
Raised ribs on grates for distinct grill marks
Propane burner for high heat
Propane tank holder included
Grease management system with drip tray
Built-in ignition for easy lighting
Heat diffuser plates for infrared cooking
Reaches temperatures up to 900°F
Propane tank not included
Specifications
Upper Rack Area: 382 sq. in.
Lower Rack Area: 429 sq. in.
Total Rack Surface Area: 811 sq. in.
Chamber Capacity: 4,850 cubic in.
Hopper Capacity: 22 lbs. of pellets
Overall Height: 42 in.
Overall Weight: 150 lbs.
Warranty: 3 years
Sear Box
Searing Area Dimensions: 11.5 in. x 16 in.
Total Surface Area: 184 sq. in.
16,000 BTU stainless steel burner
Overall Weight: 34 lbs.
Downloads

PG24SGWWS Instruction Manual
REVIEWS
Woodwind SG 24 Pellet Grill with Sear Box
is rated out of
5
by
73
.
Rated

1

out of

5
by
JedO
from
Didn't always want to work...
I bought my grill in September of 2017 and initially had good results. After a few months of using, the pellet box would sporadically not work. I contacted Camp Chef and because the grill was under warranty they sent me a new pellet box. I installed it and again, had a few good cooks. But again, it quit working. Especially when we would have friends over...and I hated to answer the question of how much it cost? I have been incredibly disappointed for a $900 investment and am trying to get a resolution from Camp Chef. Hopefully mine was just a one off issue - I'd hate for anyone else to have my same experiences...
Date published: 2019-03-20
Rated

5

out of

5
by
Blue
from
Love the two "smoke" settings on my Woodwind
I've had my Woodwind for six months. I bought it with a sear box. I have a nice offset smoker also. I also use two sizes of Weber grills. The Woodwind is incredible! Using the two smoke settings insures perfect heat and smoke control. The probes keep the temperature where you want it. I used it on a "high smoke" setting with cherry wood pellets.to cook Thanksgiving Turkey. Best turkey I've ever cooked and, at 74 years old, I've cooked a lot of birds! The color, the consistent internal turkey temperature, the wonderful smoked flavor. It's the best smoker I've ever cooked on!
Date published: 2018-12-13
Rated

4

out of

5
by
Max F
from
Love it but ........
It makes smoking so much easier and I like the fact that it can grill too. Searbox is 900+ degrees as adverstised. But ......... the smoking temperature swings wildly. 30+ degrees + or -. I still have to babysit the smoker and constantly have to adjust the temperature to keep it at 220-225 degrees. I complained to Camp Chef and they sent me a new controller. It's a litlle better, but not much. Still have to babysit the thing every 15-30 minutes. Also, I would buy more accessories, pellets etc from them but the shipping cost is prohibitive. The only reason I gave an average rating for value is because the thing too expensive! I think $1,000 is a lot to pay for a grill/smoker
Date published: 2018-10-17
Rated

5

out of

5
by
davidweb
from
Simple to use & turns out AWESOME food!!!
I bought the whole package directly from Camp Chef and am I ever happy I did. I grill 3-4 days out of the week and was tired of the inconsistent results that propane alone produced. After seeing the commercials and comparing the Woodwind to other manufacturer's grills, I chose Camp Chef due to features that no other has. I first used the grill to make Camp Chef's 3-2-1 ribs and did they ever turn out great! So much so that my wife stated that these were the best ribs I have ever made. They actually fell off the bone with a gentle pull. I can't state how awesome this grill is. Today is steak & shrimp day so I will put the sear box to use. THANK YOU Camp Chef for producing an outstanding and simple to use grill!!!
Date published: 2018-07-08
Rated

5

out of

5
by
The Smoking Turtle
from
You've gotta get one!
I have had my Woodwind SG24 with Sear Box for 9 months and it has been spectacular. I have used it for ribs, brisket, pork butt, bugers you name it and it always produces fabulous results. I have seen some comments about it not producing a lot of smoke and that it is hard to get a smoke rings or flavor. I have not had any problem with that! The ribs I cooked last week came out looking and tasting like competition level ribs. This is so easy to use and produces a great meal, I would never consider grilling on anything else. The grill works as advertised, is easy to use and clean. I really appreciate the ease of emptying the ashes from the firebox.
Date published: 2019-04-10
Rated

5

out of

5
by
BBQ Texan
from
Woodwind SG is awsome
Had my new grill for about a month and couldn't be happier. So far gave cooked chicken and lots of steaks. Have been cooking with wood and charcoal for years and own several other grills and will still use them for their specific purpose. (the Woodwind cant replace my large smoker it fits up to 10 briskets at once).My experience so far has been great started with chicken at first to get used to the grill and like all grills you have to be careful not to dry it out.The main reason I got a pellet grill and specifically the Woodwind, was a steak cooker, that I didn't have to wait for the charcoal to burn down. Let me tell you now it cooks reverse sear steaks that are better than any I have tasted. Gas grills will soon go the way of the dinosaur
Date published: 2018-07-23
Rated

5

out of

5
by
Rick1213
from
This is an awsome machine!!
I have wanted this grill for a long time, but $899.00 was more then I wanted to spend. Then my old grill stopped working and the new model was $999.00. I made the decision to purchase the new Woodwind, and I am so happy I did. Once you taste meat cooked on this unit, you will only want to cook your meat on this grill. The sear box is amazing. I have also found their customer service to be great!
Date published: 2018-08-08
Rated

5

out of

5
by
akrause75
from
Woodwind SG for the win
I am very happy with my first few cooks on my WWSG. I have reverse seared a couple NY Strip Steaks and smoked a couple Pork Butts and a Brisket Flat. Coming from a electric smoker, this thing is amazing. Construction of this smoker is very good, and feels like it will last a long time. I haven't specifically tried, at the time of writing this, using the Slide and Grill feature but its very easy to switch between the 2 different cooking modes as I have done that to clean out the smoker. Assembly was fairly straight forward, a little difficult to install the legs alone and would be much easier for that part of the assembly to have a second person, but I did manage alone. Using the build in controller is easy and having the 2 build in meat probes is also a plus. The sear box is a great addition. Saves me from firing up my separate grill just to sear off food. It gets very hot and i got instant sizzle when i put my NY Strip Steaks on the Sear Box. Cleaning up everything is a breeze. I have been doing a light scrub in the sink and putting the grates into the dish washer. I do really enjoy this smoker and would highly recommend it for its cooking ability, build quality, and easy of use.
Date published: 2018-07-09
RELATED BLOG POSTS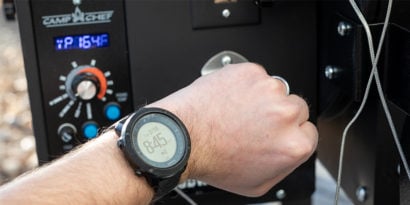 (2 Comments)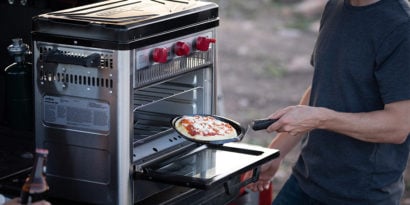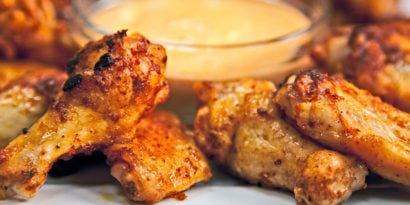 (4 Comments)