You've picked out the perfect recipe, purchased the best wood pellets, pre-heated the grill, and slapped the steaks on to cook. Sounds like the perfect meal, right? It could be—or it could turn into a night of guessing games and undercooked meat. Take the mystery out of outdoor cooking and add the Wireless Thermometer to your arsenal. A stainless steel probe detects the temperature as you cook, and the remote will alert you when the desired temperature is reached. You can check the temperature from up to 100 feet away with a backlit screen, so you won't be glued to the grill all night. To make things even easier, the Wireless Thermometer offers 6 meat settings, 4 taste settings, and the option to create your own custom setting. Save the guessing games for another time, and get ready to cook to perfection.
Features
Digital LCD screen
6 meat settings
4 taste settings
Timer
LED light
Stainless steel probe
Easy-to-use remote
Built-in alarm
Specifications
Works wirelessly up to 100 feet
Probe and wire are rated for over 475 degrees
48" wire attached from probe to receiver base
Elapsed cooking timer
Fully adjustable heat monitor
Downloads

LTRM Instruction Manual
REVIEWS
Wireless Thermometer
is rated out of
5
by
21
.
Rated

5

out of

5
by
Anonymous
from
Works great for the price!
This is a no frills remote thermometer that accurately reports the internal temp of whatever cut of meat that you wish to cook. I have used this model for about a year on countless cooks and I can say that it was one of the best investments I've ever made as it performs it's task well and came at a good price. I have even used it to accurately measure the temperature of my pit smoker since the dial thermometers that are usually found on them are notoriously inaccurate. For truely great BBQ it is imperative that the proper temperature is maintained first in the pit and then the proper internal temp is reached in the meat itself and this simple tool really helps to meet those goals. There are other more expensive units out there but this one does the trick and won't kill you at the cash register!
Date published: 2016-01-06
Rated

1

out of

5
by
cooker 123
from
Burnt out
It worked for one cook and now it reads 300+ degrees off. I have changed batteries and still reads extremely high. 456 degrees and that is sitting on my kitchen counter.
Date published: 2019-09-09
Rated

5

out of

5
by
Mtn Bikin
from
Must have for Pellet Smokers.
Love this product. Sit in my chair and watch a movie and this tells me when my food is done. Very happy, have recommended it to many of my friends who have smokers.
Date published: 2018-02-14
Rated

1

out of

5
by
Anonymous
from
Save your money buy something reliable
Plain and simple does not work. I get false readings and the temp jumps all over the place. Spend your money elsewhere.
Date published: 2019-07-14
Rated

4

out of

5
by
MOrvis
from
Decent But Don't Leave It in the Snow
Ok so this has worked pretty good but as the title states I abused this thing. I've probably accidentally left it outside 4-5 times in the rain and snow and now it's starting to glitch on me. It intermittently relays the temp to the receiver so it's unreliable at this point. I'm pretty sure it would probably be just fine had I of not left it outside so many times. As for comparing the temp to the temp on my Camp Chef Pellet grill it was pretty darn close.
Date published: 2019-11-10
Rated

1

out of

5
by
Will return
from
Junk
Put new batteries into new unit and turned on as instructed. Base unit would not turn on. Ensured batteries were in correctly and seated. Would not turn on. Three smacks on my palm got the unit to turn on. Worked for about three hours then reported a temperature of 428 degrees in my +/-50 degree garage. Despite being in open air away from any heat source it stayed in the 300 - 400 until I turned it off. Will be returning & buying a different brand.
Date published: 2019-12-26
Rated

1

out of

5
by
DanG
from
Did not work out of the packaging...junk
I bought the Camp Chef wireless thermometer from a local retailer. I went straight home to test it and it wouldn't work. It either read hh (bad probe) or read insane high (200 degrees) sitting on the counter. I tried for an hour to get it to work and never reported correctly. I took it back and when I showed the store what it was doing and showed them the reviews they pulled the product from their shelves. JUNK, JUNK, JUNK
Date published: 2019-11-27
Rated

2

out of

5
by
Dan S
from
Probe broke - Thermometer is useless now
My experiences with the product were overall, positive. Did not have distance issues. The temp on the wireless thermometer was fairly close to the temp displayed on my smoker. My issue was when the internals of the probe came out, I reseated them but the temperature was off. Reached out to the CS, and there are no replacement probes so now it's useless.
Date published: 2019-12-19
Rated

1

out of

5
by
Bubba
from
Doesn't work
Bought this product several months ago and used it for the first time yesterday. It started out reading correctly but 2 hours later it read 430 degrees, this was in a electric smoker running 240 degrees. Very disappointed in this product.
Date published: 2018-10-20
Rated

1

out of

5
by
JackRex
from
Don't waste your money
Worked last weekend the one and only time I used it. Now is says my kitchen is 325 and climbing. Not even in anything.
Date published: 2019-05-27
Rated

5

out of

5
by
Beetle156
from
Great features
I bought this for my Wood Wind grill, lazy man I can check the temp while watching TV.
Date published: 2018-02-22
Rated

4

out of

5
by
Tigerfan
from
Just as advertised!
Great little thermometer. Love not being stuck to the grill!
Date published: 2018-06-12
RELATED BLOG POSTS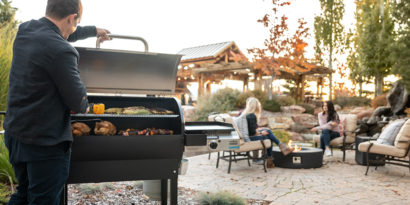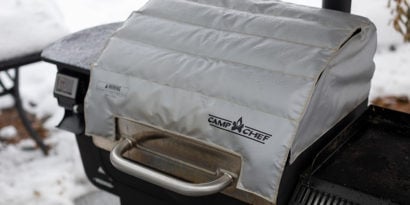 (4 Comments)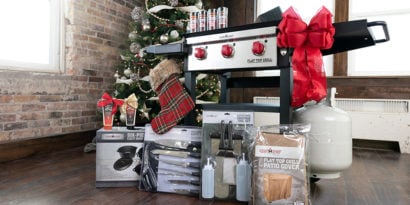 (8 Comments)