Where you go, the Stryker Multi-Fuel Stove goes too. Its compact design makes it easy to pack in and out whether you're gone for the day or for the week. In fact, every stove component, including the three-legged stand, 1.3-liter pot, stove, and lid all fit into one mesh carry bag. And with this model, you can use whichever fuel you prefer—propane or butane. When it comes to cooking, the Stryker isn't afraid of a challenge. With Heat Ring technology, you can heat half a liter of water in only two minutes while conserving 30% more fuel than other compact stoves. That means you can dig right into dinner after a long day of hiking. The Stryker Multi-Fuel has everything you need—all you're missing is the mountain. Purchase your stove today.
Features
Multi-fuel version compatible with propane and butane
Heat Ring technology increase efficiency by 30%, reducing fuel consumption
Matchless ignition
Boils 0.5 liters of water in 2 minutes
Includes stove, insulated pot, folding tank stabilizer, lid, and mesh carry bag
Lightweight, hard anodized aluminum
Insulated sleeve keeps contents warm while providing a comfortable grip
Measurement markings in pot
Added wind protection
Compact design, stores inside insulated pot
Fitment
The optional Pot Holder must be used with any vessel other than the original pot supplied. To do so will result in your warranty becoming void.
Specifications
Weight: 19.4 oz (not including fuel)
Pot Volume: 1.3 liters
QUESTIONS
I see the butane-to-propane adapter comes with this multi fuel MS200. CAN I use the adapter with my Stryker MS150 I already own to use with butane? if so, how can I purchase it. Thanks, Jack
Can the propane adapter be used with the ms100? If so how do I purchase just that piece and the bottle stabilizer? Could you put together an upgrade kit please?
RELATED BLOG POSTS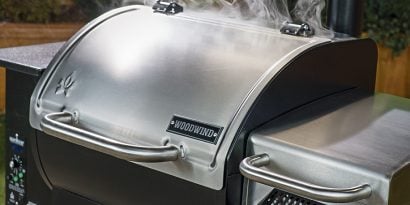 (3 Comments)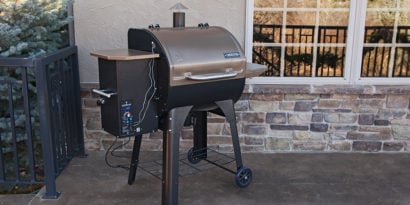 (1 Comment)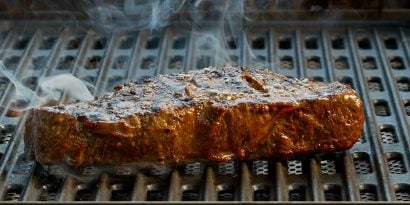 (2 Comments)