This universal ignitor attaches to stove for fast, safe and easy lighting. Push-button spark lights one burner with ease. A must-have accessory. Ignites one burner. Not for use with Sport Utility Stoves.
Features
Add a universal ignitor to your existing Camp Chef stove
Requires 1 ignitor per burner
Fitment
Fits most 14" and 16" Camp Chef stoves
REVIEWS
Stove Ignitor
is rated out of
5
by
5
.
Rated

5

out of

5
by
Tyrone Robinson
from
Works great for me
I purchased two if this model for my two burner model, and they work great! They light the burners every time with one or two clicks. You must follow the instructions, and get the gap correct. Bending about 1/8 of the tip down toward a burner orifice is the key. Don't flood the area with gas before you click. Click as soon as you turn on the gas. If it doesn't light it's probaly flooded. Turn the gas off and fan the area to remove the excess gas, or wait a few minutes until the gas disipates. Then try again. I have had two happy years using mine. I am a retired aircraft maintenace technician, and I see no design or engineering flaw in this product. Happy camping!
Date published: 2016-01-06
Rated

4

out of

5
by
Scouts In PA
from
Great so scouts stop leaving the matches out in the rain
Working with scouts (11-18 year old), one can imagine that they aren't very good at putting things away when done with them. How many boxes of matches have been left out in the rain before these were installed... The world my never know. Since then, now the scouts only need matches near the camp fire circle - they still leave them lying around there but we're working on it....
Date published: 2016-09-09
Rated

4

out of

5
by
cullen
from
Should be well worth it
I bought two for my two burner and first one went on easy, aligned up perfect but the second one more trouble but both are working and much better than matches, just hope they keep working...If not I will get another ignitor and replace it
Date published: 2016-09-29
Rated

2

out of

5
by
Cook
from
Camp Chef Stove Ignitor
The metal bracket screws onto the stove but the ignitor that snaps into it is about a 1/8" too long for both sides to snap in. I could only snap in one side on both ignitors I purchased. The ignitor functioned as advertised.
Date published: 2018-04-25
Rated

5

out of

5
by
Anonymous
from
Good ignitor kit but not for all stoves
Tired of fighting with stubborn unpredictable butane gas matches I decided that a change was in order. I purchased three of these and mounted them to my old Tahoe 3X stove that I have owned for many, many years. (8 to 10?) This model was before Camp Chef redesigned the Tahoe by removing the decorative faceplate that covers the valves and gas manifold .( It's been a very good stove and everyone that camps with us loves it.) They once looked exactly like the Expedition 3X. Anyway, the flimsiness of the faceplate made it necessary for me to remove it and use 1/4"X20X2" machine screws to the burner box then pass them through the faceplate with nuts mounted at faceplate level underneath to rest the faceplate and ignitors brackets on to give them support. Without it the faceplate flexed so much the ignitor's spark whisker (electrode) moved so much it was too far away from the burner to jump a spark. I remounted the faceplate with new pop rivets. VOILA!!! They don't move at all and neither do the electrodes! The problem with these stoves is they are built to last forever, so I HAD to buy the ignitors instead of waiting for it to break! I could not justify buying a new stove with the nice central ignition systems on them. Besides, mine looks and works as well as the day I bought it. The best stoves made!!
Date published: 2016-01-06
RELATED BLOG POSTS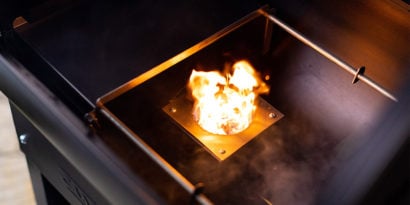 (10 Comments)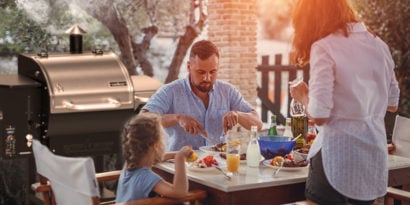 (13 Comments)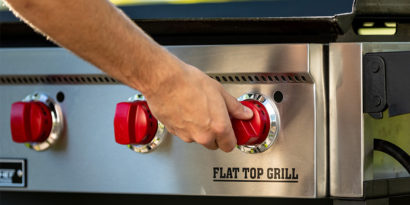 (1 Comment)