Do you love your Camp Chef two-burner stove? Now you can prove it. This patio cover, made from durable weather-resistant material, will keep your stove safe and sound through all the rainiest days and the hottest afternoons. A system of bungee cords and hooks guarantees a snug fit, even with blustery conditions. Show your stove some love today with this stylish, hardy cover.
Features
Weather-resistant liner
Bungee cords and hooks for wind protection
Durable construction for patio or base camp
Fitment
Fits most, 2-burner 14-inch stoves
DC-60LW
EX60 models, EX170LW, EX280LW
OSD-60LW
YK60LW
Specifications
32.25 in. x 16 in. x 16 in.
Weight: 2 lbs.
Material: 600 Denier-coated nylon
REVIEWS
Two-Burner Stove Cover
is rated out of
5
by
9
.
Rated

5

out of

5
by
One Eye Jack
from
Protect Your Investment!
I wanted a cover to protect my investment for my Camp Chef - Two Burner stove. I had a cover, but it did not match the size of the stove. It did not fit correctly and was an aggravation and pain in taking it on and off to the point of not wanting to use the stove because of this inconvenience. Now, with this correct fit and easy on and off task, the use of the stove has increased ten fold. I use it all the time now. So, if you want to protect your investment of your stove, purchase this excellent cover.
Date published: 2018-05-01
Rated

4

out of

5
by
Stan in NC
from
This is my 2nd cover
My first cover was exposed to the hot southern sun in North Carolina for about three seasons. The inside liner component started to disintegrate resulting in water leaks. I did order a new one. The new one fits well, looks fine, and time will tell how long this one lasts.
Date published: 2016-01-06
Rated

4

out of

5
by
mtgman64
from
Nice unit
Have not had a chance to use this yet but seems to be well constructed and I did fire it up once and it started right up..cannot wait to use this with the water bath canners later this summer
Date published: 2018-06-27
Rated

5

out of

5
by
Ultra Classic
from
Absolutely awesome
I love the high heat. As someone used to a commercial stove this is perfect. I have a BBQ pit and added the stove. Wind doesn't bather it and the sturdy construction is awesome.
Date published: 2016-01-06
Rated

4

out of

5
by
Duke
from
Better then i thought it would be .
looks nice , just the right size , fair price and fast delivery . Very satisfied and so is the wife.
Date published: 2016-01-06
Rated

5

out of

5
by
Joe P
from
Perfect fit
This is my 3rd one. Better than anything I have found and durable.
Date published: 2018-03-15
Rated

5

out of

5
by
DuckCarver
from
Great
A real nice cover, good fit, heavy material should last awhile
Date published: 2018-07-06
Rated

5

out of

5
by
John O
from
great product
cover works great, good value for the money, highly recommend
Date published: 2018-08-31
RELATED BLOG POSTS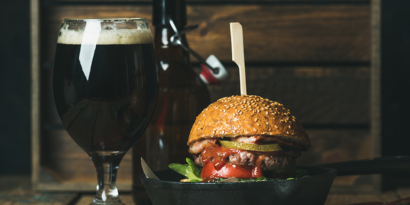 (2 Comments)
(2 Comments)
(2 Comments)