The Sportsman's Pellet Grill featuring Slide & Grill Technology will help you dominate the backyard BBQ game. Switch seamlessly between indirect and direct flame broiling mode to achieve two delicious flavor profiles all on one capable grill. Slow cook your favorite cut of beef or slide the grill knob and toss a few burgers on for some direct wood-fired grilling. The Sportsman's Pellet Grill features a grill chamber window, dual meat probes, and a large capacity hopper. Stocked with Camp Chef's patented Ash Cleanout System and stable temperature regulation, the Sportsman's Pellet Grill is the only pellet grill you'll need to achieve wood-fired flavor.
Features
Pellet hopper window
Bottle cap opener
2 included meat probes
Chamber window
Convection style cooking
Slide & Grill Technology
Grease Management System
Automatic auger dispenses pellets as needed for improved smoker efficiency
Large capacity pellet hopper
Patented Ash Cleanout System
Digital temperature display
Specifications
Upper Rack Area: 347 sq. in.
Lower Rack Area: 429 sq. in.
Total Rack Surface Area: 776 sq. in.
Side Shelf Dimensions: 16 in. x 12 in.
Chamber Capacity: 3,778 cubic in.
Hopper Capacity: 18 lbs. of pellets
Overall Height: 41 in.
RELATED BLOG POSTS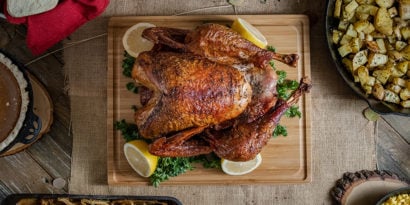 (22 Comments)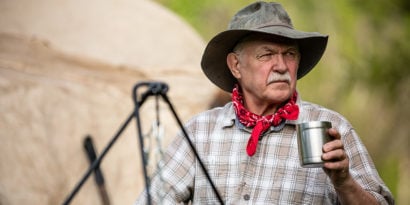 (14 Comments)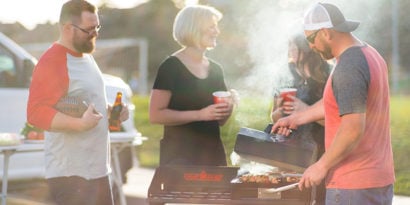 (4 Comments)