In the past, if you wanted a delicious smoky taste with the satisfying seared finish, you had to fire up your pellet grill and your gas grill together. Two grills for one cookout? Not anymore. With our BBQ Sear Box, you can do it all with one unit. The Sear Box offers 180 square inches of cooking space, a 16,000 BTU propane burner, enamel-coated cast iron, and specially designed heat diffuser plates to vaporize grease dripping. It's easy to add to your pellet grill with a simple mounting system and the included propane tank holder. You can have the best of both worlds—pick up the BBQ Sear Box today.
Multimedia
Features
Stainless steel construction
Enamel-coated cast iron grilling grates
Raised ribs for distinct grill marks
Propane burner for high heat
Propane tank holder included
Grease management system with drip tray
Built-in ignition for easy lighting
Heat diffuser plates for infrared cooking
Reaches temperatures up to 900&deg F
16,000 BTUs/Hr. stainless steel burner
Easily replaces existing side shelf with existing holes and hardware
Fitment
SmokePro DLX 24 Pellet Grill, PG24
SmokePro SE 24 Pellet Grill, PG24SE
SmokePro XT 24 Pellet Grill, PG24XT
SmokePro SG 24 Pellet Grill, PG24SG
SmokePro STX 24 Pellet Grill, PG24STX
SmokePro LUX 36 Pellet Grill, PG36LUX
SmokePro SGX 36 Pellet Grill, PG36SGX
Specifications
Searing Area Dimensions: 11.5 in. x 16 in.
Total Surface Area: 184 sq. in.
Overall Weight: 34 lbs.
Overall Height: 11 in.
Total Output: 16,000 BTUs/Hr. Burner
Propane Tank not included
Downloads

PGSEAR Instruction Manual
REVIEWS
BBQ Sear Box Grill Accessory
is rated out of
5
by
42
.
Rated

5

out of

5
by
Mark B
from
Completes the smoke & grill cycle
Recently purchased the sear box to add to my Smoke Pro pellet grill. I wanted it for quick grilling of burgers & hot dogs, as well as putting that delicious sear on steaks, chops, etc. Works well. Heats up fast, and the iron grate puts the finishing touch on your meat.
Date published: 2018-05-29
Rated

5

out of

5
by
FrankiesBBQ
from
Works Great
Great price and a great product. Warms up quickly and I have used it to cook burgers before when we didn't want to start the pellet grill. Fits Cabela's brand pellet grills as well. No regrets with this purchase! Makes your pellet grill much more versatile.
Date published: 2018-01-30
Rated

4

out of

5
by
Grandpa Todd
from
Friends and Family love my steaks
It is about time someone made this sear box and I am glad they did. I now have a easy way to sear my T-bone now i just need a bigger pocket book, I am going to sear everything and anything I can, I plan on pushing this sear box to its limits.
Date published: 2016-05-31
Rated

5

out of

5
by
Juice
from
Worth The Wait
I was dying to purchase the sear box since I bought my smoker. Was finally able to purchase one last week. Works just as advertised. I've already seared off steaks, bacon wrapped asparagus, and some wahoo steaks. Awesome!
Date published: 2017-04-25
Rated

5

out of

5
by
Justin
from
Worth Every Penny!!!
This sear box is worth every penny. Looks so good and cooks even better!!! Just cooked the fam some asparagus wrapped in bacon on it and WOW!! I am so impressed, I had no flame ups, a good even cook and fast!
Date published: 2016-05-31
Rated

5

out of

5
by
Badge30
from
Perfection
Works as advertised. Easy install. Got to find a place to put my smoke pro and sear box so I can use it this Cleveland winter
Date published: 2017-08-29
Rated

5

out of

5
by
Golfsleepmaster
from
Sear Box
This is the perfect ending for Pork Chops, Steak. I've only used it twice, but it's perfect. Wow!
Date published: 2018-05-11
Rated

4

out of

5
by
AzWildcat 27
from
Could be a 5 Star
I bought this to replace my 5 yr. old Traeger. It was small but served my purpose for mostly 1 person. However, it was starting to rust and was always a little wobbly. It heated up fast (10min) to do a steak or other grill item. After extensive research the Camp Chef appeared to be the most dependable and most highly reviewed. I have to say the Camp Chef is really built well. Assembly was easy except for a piece behind the handle which was hard to see instruction on exactly how it mounted. The plus column is it is really heavy duty built and should last. It is more than I need but I love the features for changing pellets, ash clean out, side shelf, heavy wheelss and it does a very good job of smoking. I haven't done Salmon yet but I'm guessing it will really do a great job. The negative side; it takes 20 min. to heat to 490+ to grill, really heavy to move (I'm an older guy) without the added casters on the legs below the hopper (I got the smokepro deluxe with SS lid) and last unless I get to 490+ the steaks get done before it sears at all. Conclusion: if it lasts beyond my Traeger by a number of years the extra cost may be worth it. To be happy I now have to buy a propane sear station. I passed on a propane grill for much less cost as I didn't want to hall around the tanks...oops. I also now need to find out about front wheels which I'm guessing will need new legs? Time will tell on the overall value.
Date published: 2018-08-20
Rated

5

out of

5
by
Frankunstein
from
Best Steaks
I bought this addition to my smoker last month. My wife thought it was a small grill attachment. She wondered if I needed to get rid of my regular grill. (Which doesn't get used as much as it used to) Crank up the sear box a few minutes before the steaks are through smoking. Sear for about 1 minute each side. Some of the best steaks I have ever had. Very happy. Even my wife loved them.
Date published: 2018-07-06
Rated

5

out of

5
by
Just Drifting
from
Solid!
It's all as advertised and then some! Reverse seared steaks are awesome and if you want the best burger in the world, use the sear box! High smoke till 105/110 degrees, then sear it! Can't get this in any restaurant. It works great! The fit and finish was right on and I can still use the smoker blanket on the smoker at the same time, the engineers did a very nice job!
Date published: 2019-01-22
Rated

5

out of

5
by
Technicalbob
from
Best Steak EVER!
I bought my Sear Box after I purchased the Windwood. Should have done it all at once to save $50.00! Anyway, I slow smoked a couple of 1" thick filets. Used the ThermoWorks Smoke thermometers for exact monitoring of the smoke process. Smoked to 115 degrees then reverse seared in the sear box. WOW! the most AWESOME steaks EVER! Yum, yum.
Date published: 2018-08-29
Rated

5

out of

5
by
Subic97
from
This is a must have.
I thought I cooked a good steak before, but this grill took it to a new level. The flavor screen just adds so much extra flavor to whatever you put on the grill. Added it to my SmokePro XT 24 MODEL #: PG24XT-2 fit perfect and holes already in the XT, just take out the temp screws and use the ones that come with the grill.
Date published: 2019-04-04
Rated

4

out of

5
by
Crash54000
from
Sear box
Still a rookie at pellet grilling but learning. The sear box was fairly easy to attach to the grill with an extra set of hands. Seared a couple of strip loins for my first attempt. Pleased with the outcome. Will take them off the pellet grill sooner and sear them longer next time. It is a great addition to the grill.
Date published: 2018-06-20
Rated

3

out of

5
by
Yar1
from
Disappointed Sear Box
I mis-read the searbox info , I truly thought it was the infrared sear - box that's why I was so excited about it. In essence it's only a regular grill that gets a little bit hotter . Very disappointed. it would be incredible if if was a infra-red that did heat up to 1500 degrees.
Date published: 2018-06-09
Rated

5

out of

5
by
Walt
from
Works Great!
I purchased this sear box to add to my SmokePro SE. Steaks taste great after being smoked on the SE but now they are fantastic. The sear adds another layer of flavor to the meat that is amazing! I wouldn't be without it now.
Date published: 2018-09-11
Rated

5

out of

5
by
CampChefed
from
Used frequently
I love my sear box and use it more than my smoker it cooks steaks better than any barbaque I've ever used, also great for burgers and chicken. I wish they made a portable stand for it or a stand alone model.
Date published: 2019-06-17
Rated

4

out of

5
by
Jason78
from
Love it!
I love this sear box. It's the perfect addition to my smoker. My only complaint is that the igniter does not work most of the time. I just light the sear box with a torch and it's up and running.
Date published: 2019-06-07
Rated

5

out of

5
by
bobbywagner
from
Great Mini Grill
Purchased as an addition to my PG24SG. Attached easily to the pre-mounted holes on my grill. Does a great job adding sear marks to the meat. Comes in handy when needing to cook a quick meal.
Date published: 2019-02-02
Rated

5

out of

5
by
Steve58
from
Great features and it's all together in one piece
I already have the pellet grill instead of going from that to my gas grill I would have both together what a great discussion. Great product and I love it.
Date published: 2018-03-01
Rated

5

out of

5
by
juniper
from
Pro grill and BBQ Sear Box
I love camp chef products. I have grill and sear box awesome products !!! my husband and i are very pleased. cant wait to get the jerky racks next!!!
Date published: 2018-02-20
Rated

5

out of

5
by
Huck
from
Fantastic, terrific
This is great. A regular grill can‰ЫЄt achieve the sear that this grill does. Wish it had a stand alone stand so I could take it on the RV trips.
Date published: 2017-11-21
Rated

5

out of

5
by
Inspector1
from
Just what you need
Bought the sear box for my smoke pro sg bolted right up now I have a bigger and better grill than the woodwind sg
Date published: 2018-08-02
Rated

5

out of

5
by
Jenn
from
Worth every penny!!
I added this to my pellet grill and love it. Threw away my propane grill. It sears perfectly.
Date published: 2018-03-13
Rated

5

out of

5
by
DRU R
from
Great add on!
Wonderful addition to give a great finish on everything you cook that needs a nice sear
Date published: 2019-06-22
Rated

5

out of

5
by
grill pro
from
Great Additional, love the sear!
Bought my PG24SE last year, great additional to my smoker grill, easy attachment.
Date published: 2018-05-26
Rated

5

out of

5
by
Cbrown
from
Great features
I received my sear box a few months ago used it two times love it very much
Date published: 2018-07-19
Rated

5

out of

5
by
Brillo
from
Sear box is great.
Sear box is great. Excellent for steaks. Does a nice job.
Date published: 2019-05-08
RELATED BLOG POSTS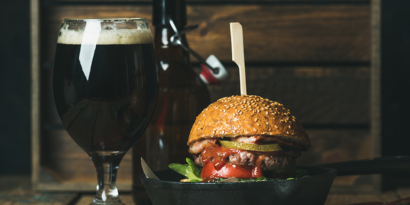 (6 Comments)
(2 Comments)
(2 Comments)