Once you bring the SmokePro STX to your back patio, your taste buds will never be the same. Experience the slow-smoked flavors and wood-fired perfection of a pellet grill. If precision cooking is your game, you'll love the digital temperature control and selection systems, as well as the stainless steel meat probe. You'll be in control of your cooking the entire time. On the other hand, if you're more concerned about getting that strong, smoky flavor, our Smart Smoke Technology maintains the optimum temperature range for producing the most smoke possible. Best of all, cleaning the ash out of the grill for your next cookout is a snap with the simple ash cleanout system—just pull a lever and you're ready to go. Bake, braise, smoke, grill, and sear all on one incredible cooker with the SmokePro STX today.
Features
Digital temperature control
Ash cleanout system
Meat probe included
Grease management system
Roller wheels for convenience
Utility rack included
Slots for additional warming rack (rack sold separately)
Slot for additional side shelf (shelf sold separately)
Full cooking heat range, 160°F up to 500°F
Silver vein finish
Convenient port for meat probe
Specifications
Grilling area: 19.5" x 22"
Total rack surface area: 429 sq. inches
Hopper capacity: 18 lbs of pellets
Product weight: 113 lbs
REVIEWS
SmokePro STX Pellet Grill
is rated out of
5
by
10
.
Rated

5

out of

5
by
Anonymous
from
It's one great pellet smoker.
After researching all of the smokers out there that was in my price range. (all of 2 months). I finally came to the conclusion, that it was a no brainier. Camp Chef. I'v had my Camp Chef Pellet Smoker for about 2 months now, and have used it about 8 times. It seems like, no matter what you smoke, it turns out fabulous. There's no way to mess anything up. The Camp Chef web site, has great recipes on just about anything. This smoker is so addicting, that you just can't wait to dream about, what am I going to smoke next. This is definitely one of the best investments, I have ever made. Thank You Camp Chef.
Date published: 2017-06-14
Rated

5

out of

5
by
terpfan
from
A great smoker, great purchase
Bought from Amazon. I have smoked some catfish, ribs, salmon and finally did a brisket. The results have been good to great, no disappointments. the included temp probe means I don't have to open it up often for temp checks ( still rely on the thermoworks instant read for the final product but the included probe has been within 10 degrees or so). I highly recommend this smoker. Just keep an eye on the pellet bin so it doesn't run too low to feed. Cleanup is very simple as advertised.
Date published: 2017-11-09
Rated

5

out of

5
by
Anonymous
from
Nice Smoker
I have had this smoker for over 2 weeks now and have used it for about ten days. Very easy to assemble. I put it together the day it arrived. The only issue I had was the meat probe was faulty after two uses. Camp Chef was there and replaced it for me with fast shipping. The only thing I wish it had was a hopper clean out. It would make it easier and faster to switch to a different wood pellet. Now I have to remove the hopper screen and scoop it out. The ash clean out is a plus too. Great option. I am still giving it a 5 star because it works well and food come out great. Thanks.
Date published: 2017-04-15
Rated

5

out of

5
by
Tom
from
Been wanting a pellet grill for a long time
Finally got this grill n cooked on it the 1st week an half every dinner. Even the cheap store hot dogs come off tasting the best. Why did I wait so long to get one
Date published: 2017-05-12
Rated

5

out of

5
by
Anonymous
from
Got it for my b-day. Totally love it.
Got it for my b-day, the day before Easter. My first item was a brisket. OMGOSH, it turned out amazing.
Date published: 2017-04-18
Rated

5

out of

5
by
Kamloopis
from
Smokepro stx
Cooking area of 429 sqin is a big plus. Have smoked on quite a few different brands of grills, chose this one on all the features without the fluff, not showing it off just letting the quality of the finished product do the talking. Outstanding product!
Date published: 2017-05-19
Rated

5

out of

5
by
Fuzzy
from
Great
I got PG24 STX the cost was great for all the things you can do with this Smoke pro by Camp Chef. It don't have all the bells and whistles that the DLX and LUX but can do anything on it that you can do on the others for less up front cost.
Date published: 2016-11-28
Rated

5

out of

5
by
adamb
from
love it
I haven't been able to use it that much yet, but what I did do I love it. Smoked a turkey came out delicious. Pork and steak came out just as good. Cant wait to cook more on this grill!
Date published: 2017-02-02
RELATED BLOG POSTS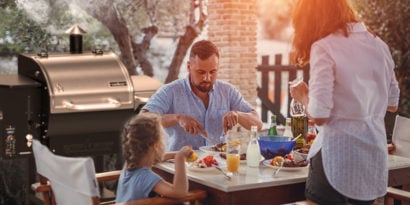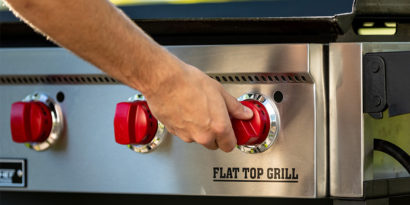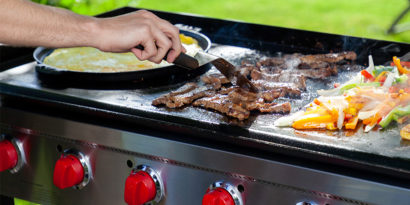 (1 Comment)