Once you bring the SmokePro STX to your back patio, your taste buds will never be the same. Experience the slow-smoked flavors and wood-fired perfection of a pellet grill. If precision cooking is your game, you'll love the digital temperature control and selection systems, as well as the stainless steel meat probe. You'll be in control of your cooking the entire time. On the other hand, if you're more concerned about getting that strong, smoky flavor, our Smart Smoke Technology maintains the optimum temperature range for producing the most smoke possible. Best of all, cleaning the ash out of the grill for your next cookout is a snap with the simple ash cleanout system—just pull a lever and you're ready to go. Bake, braise, smoke, grill, and sear all on one incredible cooker with the SmokePro STX today.
Features
Digital temperature control
Ash cleanout system
Meat probe included
Grease management system
Roller wheels for convenience
Utility rack included
Slots for additional warming rack (rack sold separately)
Slot for additional side shelf (shelf sold separately)
Full cooking heat range, 160°F up to 500°F
Silver vein finish
Convenient port for meat probe
Specifications
Grilling area: 19.5" x 22"
Total rack surface area: 429 sq. inches
Hopper capacity: 18 lbs of pellets
Product weight: 113 lbs
QUESTIONS
What are the dimensions of this grill SmokePro STX (length, width, and height) once it is assembled. Trying to figure out if it will fit in my shed.
Hello! The STX dimensions are 39Hx37Lx24W. Please let us know if you have further questions and have a wonderful day!
Date published: 2018-02-08
RELATED BLOG POSTS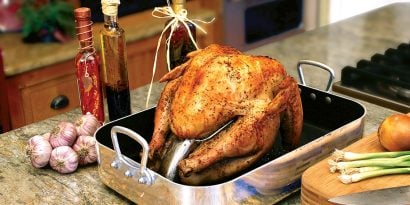 (1 Comment)
(1 Comment)