In the past, if you wanted a delicious smoky taste with the satisfying seared finish, you had to fire up your pellet grill and your gas grill together. Two grills for one cookout? Not anymore. With our BBQ Sear Box, you can do it all with one unit. The Sear Box offers 180 square inches of cooking space, a 16,000 BTU propane burner, enamel-coated cast iron, and specially designed heat diffuser plates to vaporize grease dripping. It's easy to add to your pellet grill with a simple mounting system and the included propane tank holder. You can have the best of both worlds—pick up the BBQ Sear Box today.
Multimedia
Features
Stainless steel construction
Enamel-coated cast iron grilling grates
Raised ribs for distinct grill marks
Propane burner for high heat
Propane tank holder included
Grease management system with drip tray
Built-in ignition for easy lighting
Heat diffuser plates for infrared cooking
Reaches temperatures up to 900&deg F
16,000 BTUs/Hr. stainless steel burner
Easily replaces existing side shelf with existing holes and hardware
Fitment
SmokePro DLX 24 Pellet Grill, PG24
SmokePro SE 24 Pellet Grill, PG24SE
SmokePro XT 24 Pellet Grill, PG24XT
SmokePro SG 24 Pellet Grill, PG24SG
SmokePro STX 24 Pellet Grill, PG24STX
SmokePro LUX 36 Pellet Grill, PG36LUX
SmokePro SGX 36 Pellet Grill, PG36SGX
Specifications
Searing Area Dimensions: 11.5 in. x 16 in.
Total Surface Area: 184 sq. in.
Overall Weight: 34 lbs.
Overall Height: 11 in.
Total Output: 16,000 BTUs/Hr. Burner
Propane Tank not included
Downloads

PGSEAR Instruction Manual
REVIEWS
BBQ Sear Box Grill Accessory
is rated out of
5
by
49
.
Rated

5

out of

5
by
Sir Sear A Lot
from
5 Star Steakhouse In My Backyard
I am spoiled. I have been learning the craft of grilling and BBQ'ing for over 20 years now, and my DLX with sear box has rendered eating out at a steakhouse wasted time and money. The sear that was missing or took to long to achieve with charcoal or oven broilers is now as simple as ever. I combo smoke and reverse sear and my Camp Chef setup are crushing 5-star steakhouses every time I step into my backyard kitchen. This is a must have addition for your DLX.
Date published: 2017-06-10
Rated

5

out of

5
by
remysdad
from
great value
i've had the sear box for a couple of months now, and i couldn't be happier with this product, I can now place the perfect steak on my family table each and every time and the quality is great, it fits on my pellet grill great. thanks for this product.
Date published: 2018-02-02
Rated

1

out of

5
by
Pake
from
Sear box
I have had this unit for over a year and am totally unhappy with this unit. At only 16K BTU, it still does not put out enough heat to ACTUALLY SEAR. And only in specific areas of the grill does it get hot. Entire cooking are DOESNT get hot enough to SEAR. Yes, I have clean the jets(holes) and still am not getting enough heat out of the unit. Totally disappointed that it does NOT live up to what it. Is advertised. I see the sidekick has more BTU's, I which I could get a burner with more BTU"s as it would help me SEAR I have 8 different Camp Chefs products: stoves(3), grills(2), pellet smokers and others and this is the first product of Camp Chef that is NOT up to the standards I am used too.
Date published: 2019-12-07
Rated

5

out of

5
by
DripEZ
from
New Camp Chef Sear Box and Smoker
Love the sear box and my new smoker. I have made delicious burgers by searing them first for few minutes and then finishing them with about 15 minutes of smoke!
Date published: 2018-05-03
Rated

5

out of

5
by
Anonymous
from
Great Accessary
Purchased this product for my SmokePro DLX smoker/grill. Easy installation and grills to perfection. My wife wanted Hotdogs and the Searbox cooked them to perfection. Can't wait to smoke beef tenderloin and do a reverse sear. It made my SmokePro a complete awesome grilling/smoking machine.
Date published: 2017-01-29
Rated

5

out of

5
by
BBQwa
from
Sear box
I love a sear on all my meat. A added bonus of pellet grill is the reverse sear. Smoking then the sear. Works perfect every time. Works excellent also as a gas bbq.
Date published: 2018-05-02
Rated

5

out of

5
by
Auburn1
from
Perfect addition
I bought this one month ago to go with my Camp Chef pellet smoker. The seat box gives the perfect finishing touches to your meat after you smoke it.
Date published: 2018-02-06
Rated

5

out of

5
by
Teaysguy
from
You need this in your life!!!
Perfect for throwing a quick sear on a steak, cooking burgers, Chicken, and more. Love this thing, no need to break out a big ol grill anymore, small and to the point. Works great....Smoke On......
Date published: 2018-02-05
RELATED BLOG POSTS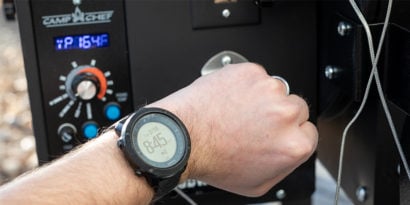 (2 Comments)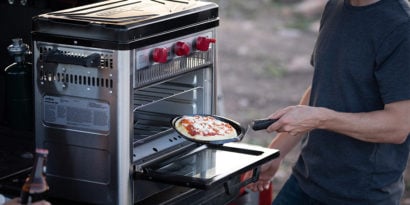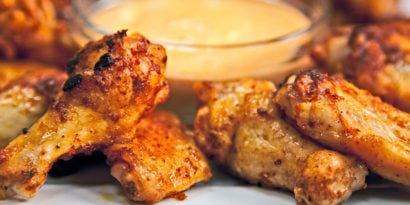 (4 Comments)