The Roller Carry Bag means hauling your Camp Chef 2-burner stove is easy. The top loading design makes packing and unpacking trouble-free. This heavy duty carry bag is perfect for transportation and storage.
Features
Weather-resistant liner
Large, industrial EZ glide zipper
Convenient, built-in wheels for easy transport
Top loading design
Fitment
EX-60, EX-170, EX-280
YK-60
DB-60
SPG-25S
PZ60
BB60
PRO60X
Specifications
37"x17"x10.75"
Weight: 6 lbs.
RELATED BLOG POSTS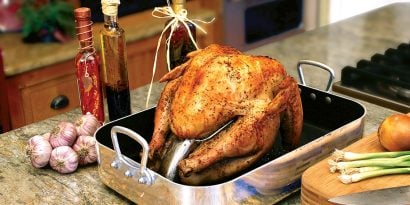 (1 Comment)
(1 Comment)