Our Pellet Grills & Smokers make the smoking process a cinch—but with the Meat Probe accessory, you'll have total control over the temperature of your food. With an easy digital display, you will know in seconds what's going on under the grill lid. Hit the hot spot every time with the Meat Probe.
Fitment
PG24
PG24S
PG24B
PG24STX
PG24WWS
PG24LTD
PG24LS
PG36LUX
PG36LUXB
REVIEWS
Pellet Grill Meat Probe
is rated out of
5
by
35
.
Rated

1

out of

5
by
rlg92656
from
Accuracy questionable and eventually failed
The temperature probe was one of the things I loved about using a pellet grill, but I found that (by testing with a quality probe) it wasn't as accurate as I like. Also, I inadvertently left it hanging loose in my Woodwind at 400degF. It, of course, no longer works - you aren't supposed to let it get that hot. I also learned that the electronics on my oven temperature probe in my Woodwind is not working, because it was reading 285degF, but the meat probe read 399degF. Great. Solution for my nearly $1k pellet grill? I bought a cheap oven thermometer, since I can't trust the reading on the built-in, and I bought a remote meat probe from Walmart, rather than waste my money on the official CampChef product.
Date published: 2019-02-25
Rated

2

out of

5
by
Bean
from
Temp Significantly Off
We received 2 probes with our Woodwind purchase but noticed our meat was running more undercooked than expected based on the temp indicated from the probe. Long story short - our probes run 15-20 degrees off from a calibrated digital meat thermometer we recently picked up. Really disappointed.
Date published: 2018-08-30
Rated

1

out of

5
by
unhappy
from
Temp Probe
Like may others, original probe malfunctioned when used at 375 degrees. I bought the replacement and only worked once, carefully not to take it past 350 degrees. Will have to purchase aftermarket temp probe for cooking.
Date published: 2018-09-17
Rated

1

out of

5
by
Rce001
from
Needs improvement
The original probe that came with my pellet grill lasted one cook. The replacement didnt last much longer. I have had to resort to using a separate wireless setup.
Date published: 2018-06-17
Rated

5

out of

5
by
Big Don
from
Good, if you follow directions. I didn't.
I have had my Woodwind now for about a year. I made the mistake of trying to use the temperature probe to measure how hot the sear station was. It melted part of the cable where it went under the lid to the Sear Station. The directions say not to do this, but since I used my other cable thermometer, I thought I could do it with this one as well. My mistake. I just ordered a new one due to my inability to follow directions. It worked perfectly before I did this.
Date published: 2018-07-30
Rated

1

out of

5
by
frustrasted
from
Poor quality
I have a SG24 Smoker Pro. Within a year and a half both probes went bad. I had one replaced under warranty and has gone bad again, now the other went bad out of warranty...I am not paying $31 x 2 for probes...so overpriced, I spent almost $1000 on this grill and expect the best. The best I did not get. I will not replace them again and will use my BBQ Guru Cyberq which i had on my WSM which is 5 years old and never had a probe go bad.
Date published: 2019-06-29
Rated

1

out of

5
by
MikeH
from
Quality does not match Smoker
I have had my pellet smoker for a little under a year but don't often use the probes as I am generally cooking wings and ribs. I only use the probes for rib roasts and turkey's and keep them stored away when not in use. Both of my probes no longer work after limited use and they are not cheap to replace. I absolutely love my SG Pellet Smoker but the probes are junk!
Date published: 2018-12-23
Rated

1

out of

5
by
ScottG2586
from
Camp Chef - Please seek better probes
I love my Woodwind SG but the probes are terrible. Both have failed in relatively short order. Thought I'd buy a couple more and hope for better but was surprised at how high the cost was. I'm not willing to bet that much that these will last longer or be more accurate than what I had. Going to probe other sources to find better probes.
Date published: 2019-06-24
Rated

5

out of

5
by
Fatback
from
Smoke Pro DLX
I purchased this grill a year and a half ago, from the first time using this I new this was money well spent. I'm always letting my friends and family know about this grill and sharing pictures of what was for dinner !! Very well satisfied Customer !! Always sharing with my friends why I choose Camp Chief over all the other smokers !!
Date published: 2018-03-13
Rated

3

out of

5
by
Fatengineer
from
Wish I didn't have to buy this
I have a cabelas pellet grill made by camp chef. It's less than a year old. The original probed stopped working and I had to replace it. I did not abuse the original one. Bought the grill because of the on board probe. These aren't cheap and I hope this one lasts longer.
Date published: 2018-06-29
Rated

5

out of

5
by
cowboy smoker
from
Meat Probe
When I got my Camp Chef Smoke Pro smoker it came with a meat probe and it worked great. This is the first pellet smoker that I have ever had. Not realy knowing not to put the meat probe in the dishwasher and destroyed it. So I ordered me another one . It works Great.
Date published: 2018-09-11
Rated

3

out of

5
by
Alex M
from
Great when it works
I'm on my third probe after the first two failed and so far this one still works (keeping fingers crossed). I've had better luck with an old electronic temperature probe I bought 10 years ago that still works great, and I used it when the first two failed.
Date published: 2018-10-04
Rated

5

out of

5
by
Anonymous
from
An extra !!
I got an extra probe just in case the original should ever go out. I don't foresee a problem...but I like to be ready just in case something happens. And I'd rather have one extra....then to need one and not have it.
Date published: 2018-02-03
Rated

2

out of

5
by
Antplumb
from
Not so hot
We bought our woodwind pellet grill in May. The probe that came with it is already malfunctioning. It does not work after about 5 Cooks. It is only one of many small annoyances about this thing.
Date published: 2018-06-23
Rated

2

out of

5
by
jcas
from
Meat probe works great but goes to an error after about 20 uses, even when routed to avoid high heat areas and not pinched anywhere. I buy in pairs to always have one.
Date published: 2019-04-01
Rated

1

out of

5
by
AJHans
from
Love the grille...the probes? Not so much.
I received a Pursuit grill for Christmas, and it it great. Love it. I was bummed to find that the probes for the built in thermometer are highly inaccurate. :-(
Date published: 2019-01-03
Rated

1

out of

5
by
Bill C
from
Terrible product
I love my Woodwnd pellet grill but the meat probe is TERRIBLE!! I'm on my 3rd one. They are way too expensive and Camp Chef doesn't guarantee them!!
Date published: 2019-07-04
Rated

1

out of

5
by
CrackerCartel1
from
Cheap
I've used my probe six times on my LUX and it failed. Now that I'm reading reviews I can clearly see that Camp Chef needs to fix the problem.
Date published: 2019-02-25
Rated

2

out of

5
by
Flyunique
from
Probe
I bought this pellet grill April of 2018,,,,My original probe quit, replaced and now I just ordered another..love the grill not the probes.
Date published: 2019-01-22
Rated

5

out of

5
by
BillGrubbs
from
Pellet meat probe
Works perfectly, made it so much easier to monitor. Smoked a Boston Butt for Memorial day and it turned out wonderful !!
Date published: 2018-05-29
Rated

3

out of

5
by
Rich 8730
from
Short life span
This is my 3rd probe in less then 2 years. Need to improve this product. It's great when working properly.
Date published: 2019-01-08
Rated

5

out of

5
by
Chadnerma
from
Works as it should
Felt it was a little pricey. Probably should have lasted longer than one year.
Date published: 2018-09-19
Rated

2

out of

5
by
QUAZMAN
from
EASY TO USE
HAVE GONE THRU 3 OF THESE ALREADY, NOW NEED TO ORDER NEW ONE.
Date published: 2018-11-27
RELATED BLOG POSTS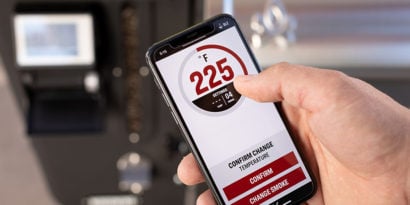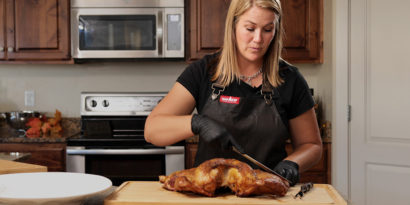 (3 Comments)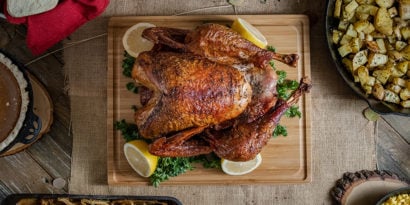 (38 Comments)