Our Pellet Grills & Smokers make the smoking process a cinch—but with the Meat Probe accessory, you'll have total control over the temperature of your food. With an easy digital display, you will know in seconds what's going on under the grill lid. Hit the hot spot every time with the Meat Probe.
Fitment
PG24
PG24S
PG24B
PG24STX
PG24WWS
PG24LTD
PG24LS
PG36LUX
PG36LUXB
REVIEWS
Pellet Grill Meat Probe
is rated out of
5
by
43
.
Rated

5

out of

5
by
Chef Mike
from
The Cook's Helper
This is the first temp probe that I have used and it has made me a much better cook!
Date published: 2020-03-26
Rated

5

out of

5
by
Chadnerma
from
Works as it should
Felt it was a little pricey. Probably should have lasted longer than one year.
Date published: 2018-09-19
Rated

5

out of

5
by
cowboy smoker
from
Meat Probe
When I got my Camp Chef Smoke Pro smoker it came with a meat probe and it worked great. This is the first pellet smoker that I have ever had. Not realy knowing not to put the meat probe in the dishwasher and destroyed it. So I ordered me another one . It works Great.
Date published: 2018-09-11
Rated

5

out of

5
by
Big Don
from
Good, if you follow directions. I didn't.
I have had my Woodwind now for about a year. I made the mistake of trying to use the temperature probe to measure how hot the sear station was. It melted part of the cable where it went under the lid to the Sear Station. The directions say not to do this, but since I used my other cable thermometer, I thought I could do it with this one as well. My mistake. I just ordered a new one due to my inability to follow directions. It worked perfectly before I did this.
Date published: 2018-07-30
Rated

5

out of

5
by
BillGrubbs
from
Pellet meat probe
Works perfectly, made it so much easier to monitor. Smoked a Boston Butt for Memorial day and it turned out wonderful !!
Date published: 2018-05-29
Rated

5

out of

5
by
Fatback
from
Smoke Pro DLX
I purchased this grill a year and a half ago, from the first time using this I new this was money well spent. I'm always letting my friends and family know about this grill and sharing pictures of what was for dinner !! Very well satisfied Customer !! Always sharing with my friends why I choose Camp Chief over all the other smokers !!
Date published: 2018-03-13
Rated

5

out of

5
by
Nick M
from
replacement
I mistakingly left cable hanging in heat zone & burned up original. Had to replace it. "Read instructions on probe to avoid this". I believe it"s over priced.
Date published: 2018-02-08
Rated

5

out of

5
by
Anonymous
from
An extra !!
I got an extra probe just in case the original should ever go out. I don't foresee a problem...but I like to be ready just in case something happens. And I'd rather have one extra....then to need one and not have it.
Date published: 2018-02-03
RELATED BLOG POSTS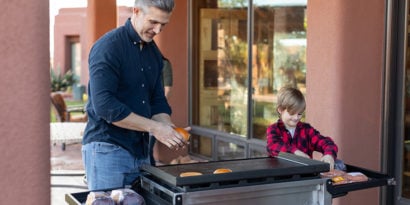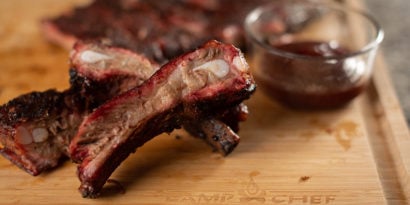 (7 Comments)