Bring more versatility and flavor to your back patio with the new Camp Chef SmokePro 36 SGX - Bronze. Switch seamlessly between traditional low and slow smoking and Direct Flame wood-fired grilling to achieve two delicious flavor profiles all on one grill. Whether you are craving flame-kissed burgers or tender slow cooked prime rib, the new Slide and Grill Technology allows you to achieve the flavors you want easier than ever before.
Features
Electronic auto-start ignition
Dual LED temperature readout: internal cooking temps and internal food temps
Simple temperature selection system
Automatic auger dispenses pellets as needed for improved smoker efficiency
Included warming rack provides additional space to cook your favorite foods
Includes 2 meat probes
Pellet hopper cleanout
Large capacity pellet hopper
Patented Ash Cleanout System
Specifications
Grilling Area Volume: 4,675 cub. in
Lower Rack Area: 663 sq. in
Upper Rack Area: 211 sq. in
Total Rack Surface Area: 874 sq. in
Hopper Capacity: 18 lbs. of pellets
REVIEWS
SmokePro 36 SGX - Bronze
is rated out of
5
by
1
.
Rated

5

out of

5
by
Teaysguy
from
Love the added Direct Grill Option.....
So, I was able to use my SGX last night for the first time as an actual grill. I cranked it up to high heat and waited for it to get over 400* and pulled the slide to uncover the Burn Pot and threw some strips on. I was also using the Cast Iron Grates that Camp Chef Sells to replace my left 2 grates that came with the smoker. I think this also made a world of difference. The sear marks were easy to obtain and the steak cooked perfectly. I love a good Reverse Sear steak but every now and then when in a hurry I like to just throw it on for a good Black and Blue or Rare Steak. This thing came out great. I can't wait to throw a ton of meat on this thing over time.
Date published: 2018-02-06
QUESTIONS
How much of a mess will be caused by the "Grooved" drip tray?
I can tell you I was surprisingly impressed with this. After grilling several times I see no noticeable grease under the grooved drip tray. I have not smoked butts or anything on it but if I did I would cover in foil to be safe.
Date published: 2018-02-20
How does this compare to my pitboss with the same slide feature and does the slide start to jam up like my pitboss does?
As of today I have grilled on this thing probably 10 times. I have 0 issues moving the burn pot cover back and forth when changing from smoking to grilling. I think this was very well built and will last. I'll update if I have any issues in the future.
Date published: 2018-02-20
1. do you have cast iron grates for SmokPro 36? 2. can you put the sear box on the SmokPro 36? 3. do you make a a bottom shelf for the SmokPro 36? 4. do you make a front shelf for the dSmokPro 36? 5. can you get the 22 pound hopper on SmokPro 36?
1. The cast iron grates in the accessories section fit the SP 36 2. This question was answered above and yes the sear box fits. 3. Not sure but since it isn't in the accessories section I doubt it. 4. The 36" shelf in the accessories section does fit. 5. From my questions direct with CC, it does not come with a 22lb hopper and is not an option either. Although I cant get an answer why this is, there has to be a reason. Maybe cost factor?
Date published: 2018-02-19
Would adding the side sear box interfere with the side drip tray / bucket?
Thank you for your question. The Sear Box will fit this model, and it does not interfere with the grease drain/bucket.
Date published: 2018-02-16
How tall is this grill and the SG heights ? 
Hello, Thank you for your questions, the SGX height is 44''. The height of the SG is 47'', if you have any other questions let us know.
Date published: 2018-02-13
Why does the Smokepro SGX have a smaller hopper than the Smokepro SG?
Thank you for your question. We will take this to our product development team.
Date published: 2018-02-14
Is a cover included or do I have to buy separate?
Hello, Thank you for your question, you would need to purchase the cover separate. The SGX does not have any promotional items at this time, if you have any other questions let us know.
Date published: 2018-02-08
Dose this 36SGXB HAVE A 22 LB HOPPER
Specs say it has a 18 pound hopper. 
Date published: 2018-02-07
RELATED BLOG POSTS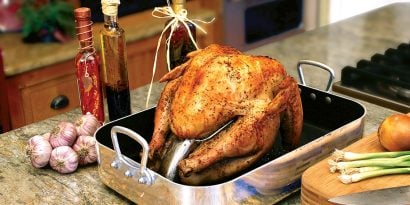 (1 Comment)
(1 Comment)