Bring more versatility and flavor to your back patio with the new Camp Chef SmokePro 36 SGX. Switch seamlessly between traditional low and slow smoking and Direct Flame wood-fired grilling to achieve two delicious flavor profiles all on one grill. Whether you are craving flame-kissed burgers or tender slow cooked prime rib, the new Slide and Grill Technology allows you to achieve the flavors you want easier than ever before.
Features
Electronic auto-start ignition
Dual LED temperature readout: internal cooking temps and internal food temps
Simple temperature selection system
Automatic auger dispenses pellets as needed for improved smoker efficiency
Included warming rack provides additional space to cook your favorite foods
Includes 2 meat probes
Pellet hopper cleanout
Large capacity pellet hopper
Patented Ash Cleanout System
Specifications
Grilling Area Volume: 4,675 cub. in
Lower Rack Area: 663 sq. in
Upper Rack Area: 211 sq. in
Total Rack Surface Area: 874 sq. in
Hopper Capacity: 18 lbs. of pellets
QUESTIONS
Can you make the smoke pro 36 sgx built into a cabinet?
Yes. You will need a 3' clearance.
Date published: 2018-04-18
How do you ship your products?
Hello, The LUX is shipped out on a pallet via truck, and all other items ship Fedex or USPS
Date published: 2018-03-27
Hi! When Will your newest model smokepro sg 24 and sxg 36 be available in canada? Thx!
We are thinking that it will be mid to late summer time.
Date published: 2018-03-21
are oall of the pellet grills made the same, have the same features except for lid color? Can a set of caster be included on the pro 24 SG
Hello, Thank you for your question. The legs are different on the SG and will not accommodate the caster wheels. Have a great day! Camp Chef
Date published: 2018-02-28
Where is the camp chef product and parts manufacturing and made in? Is it made and manufactured in China or USA? Or some where else?
Hello Tanya, Almost 30 years ago Camp Chef started as a small town brand where our roots run deep. Today Camp Chef products are found throughout North America, Europe, Australia, and beyond. The Camp Chef story is a true American success story. Camp Chef's products are designed, engineered, marketed and sold in the United States. The manufacturing processes for most Camp Chef products take place overseas where factories are held to high standards. These factories must pass rigorous safety and product quality audits before the product goes to market. -- Best Regards, Camp Chef
Date published: 2018-04-18
Is there a propane to natural gas conversion kit available?
Hello Rich, Thank you for reaching out to us. The pellet grill is powered by electricity and not by propane. Please feel free to contact us with any further questions you may have. Regards, Camp Chef
Date published: 2018-04-12
Which has the largest cooking space? smokepro sg, smokepro sgx and woodwind
Hello, Thank you for your question. The SG and the WoodWind are both 24'' grills, the SGX is our 36'' model therefore would be the bigger of the 3. If you have any other questions let us know.
Date published: 2018-03-13
Will the sear box fit the smokepro 36x
Thank you for your question. The Sear Box will fit on any of our pellet grill models.
Date published: 2018-04-11
RELATED BLOG POSTS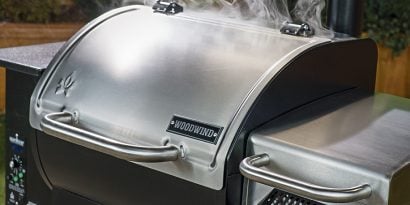 (3 Comments)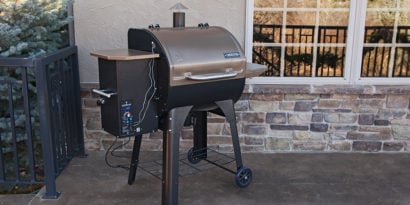 (1 Comment)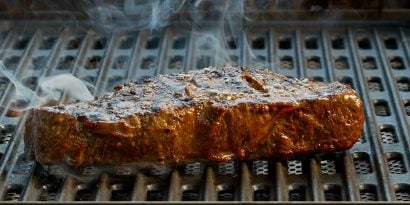 (2 Comments)