Bring more versatility and flavor to your back patio with the new Camp Chef SmokePro 36 SGX. Switch seamlessly between traditional low and slow smoking and Direct Flame wood-fired grilling to achieve two delicious flavor profiles all on one grill. Whether you are craving flame-kissed burgers or tender slow cooked prime rib, the new Slide and Grill Technology allows you to achieve the flavors you want easier than ever before.
Features
Includes 2 meat probes
Includes warming rack
Smart Smoke Technology
Pellet Hopper Cleanout/Purge
Slide and Grill Technology
Ash Cleanout System
Cord Management System
Grease Management System
Large capacity pellet hopper
Electronic auto-start ignition
Dual LED temperature readout: internal cooking temps and internal food temps
Simple temperature selection system
160º F up to 500º F temperature range for slow smoking to grilling
Automatic auger dispenses pellets as needed for improved smoker efficiency
Leg wire shelf not included
Specifications
Upper Rack Area: 573 sq. in.
Lower Rack Area: 663 sq. in.
Total Rack Surface Area: 1236 sq. in.
Side Shelf Dimensions: 16 in. x 12 in.
Chamber Capacity: 7,000 cubic in.
Hopper Capacity: 22 lbs. of pellets
Overall Height: 43.5 in.
Overall Weight: 177 lbs.
Warranty: 3 years
Downloads

PG36SGX Instruction Manual
REVIEWS
SmokePro SGX 36 Pellet Grill - Black
is rated out of
5
by
8
.
Rated

5

out of

5
by
James3201
from
Why own any other grill!
I bought this grill on April 30, 2018. It was shipped via freight truck to my home in NC, and I had it about a week and half later. It was very easy to assemble with a little help. After the first burn in, I couldn't wait to use it and we decided to break it in by cooking some whole chicken on it. Needless to say they turned out AMAZING!!! so the day after I made a whole Pork Tender Loin wrapped in bacon, and also put some potatoes on the grill. I am not sure why I have never had the idea before to bake a potato on the smoker, but after this I will always cook them that way! The taste was so different and amazing, that my 10 yr old daughter asked for another potato!. I can't wait to cook a brisket and ribs on it to see how they turned out!
Date published: 2018-05-22
Rated

5

out of

5
by
STLute
from
Great and super versatile!
Now, you're not going to catch me on BBQ Pitmasters anytime soon, but I'm a pretty experienced with different types of smokers and grills. The fact that this one is both makes it even better. In the first week, I smoked St. Louis spare ribs, pork shoulder and prime rib, grilled burgers, chicken breasts and veggies, and I even baked a cake. Due to it's design, there's more heat on the lefthand side of this model when grilling. You'll need to take that in consideration for the foods you want over direct heat and which ones are better with indirect heat. Since I brought my Camp Chef home, the overall quality of everything I've cooked has been phenomenal. I can't wait to experiment some more, and I personally can't think of anything better to have sitting in my backyard.
Date published: 2018-09-11
Rated

5

out of

5
by
Jackglassman
from
The features are great easy to use
I got the smoke pro xt 3 months ago great smoker had a chance to trade for the sgx 36 it has been amazing first thing i smoked home made bread, and 5 pizza's The same night, it made the best pizza we have had in years. The next day i smoked pork roast and dutch oven potatoes, the pizza was so amazing we smoked 6 the next weekend plus baby back ribs chicken thighs and cooked steaks on the open flame tastes as good or better than propane grill. Sitting here now smoking more ribs and chicken for dinner. This is the best grill i have ever had just love how easy it is to use
Date published: 2018-09-16
Rated

4

out of

5
by
Grillmaster
from
Great Grill!
I bought this grill a few weeks ago, and it is great! I've cooked pizza, pork chops, pork loin, steak, burgers, and hot dogs. Everything came out great, and there is plenty of room on the grill. I can feed my family, friends, and neighbors all at once. The one thing I wish I could change is MORE SMOKE! If there is a trick, someone please share. I look forward to many many more dinners made on this grill. Also, adding a sear box is recommended.
Date published: 2018-06-12
Rated

5

out of

5
by
Briansimpson
from
Can I saw throw the green egg away? Yes I will
Love love love. Sear box is the perfect compliment to the grill.
Date published: 2018-05-09
Rated

5

out of

5
by
Ralph
from
Works great
I have only used twice and I am very happy with the way it works.
Date published: 2018-05-07
Rated

5

out of

5
by
BrettinNelson
from
GREAT GRILL!
Best grill for the money! Love my Camp Chef and all the accessories to go with it!
Date published: 2018-06-27
Rated

5

out of

5
by
Timothyr64
from
Was skeptical
I did a lot of homework before deciding to purchase the camp chief SGX 36. I have been using a master built dual fuel smoker that I had bought at Home Depot for $190. And it had really been serving it's purpose. So this was going to be an expensive investment, that I wasn't sure that I needed, but I was looking at stepping up my game! I decided upon this unit over other name brands due to the extra features that it provided. First trial was pork ribs and pork butt! First thing I noticed is that it did not continually smoke. (I am used to my smoker blowing continual smoke.) It would smoke for three or four minutes and then stop for 8 to 10 minutes and then smoke again. In hindsight this is normal for a pellet stove, since in order for it to maintain the 15° temperature swing, as it promises, it does this by the amount of pellets that it feeds. So it will reach the set temperature, go down 10-15°, throw some more pallets in the burner, smoke for a short period until it reaches the set temperature again and then continue to repeat this cycle. I was really concerned about how much smoke taste I was going to have based on what I was used to! Short story, they both turned out phenomenal! Nice bark, smoke ring, great taste! Second trial was beef jerky. I had never made jerky before and it turned out phenomenal, quite addicting ! Honestly, if you're a beginner smoker, this unit is more than you need As a starter. But if you're looking for your next step up this is a great unit. I bought the cast iron grill inserts and the thermal blanket, which I have not had the opportunity to use yet. Stay tuned!
Date published: 2018-09-03
RELATED BLOG POSTS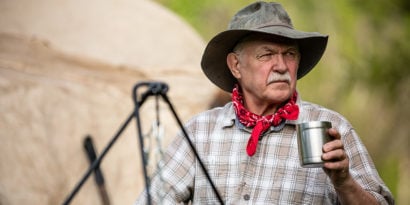 (14 Comments)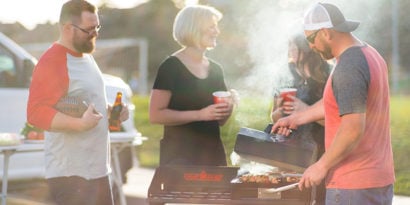 (4 Comments)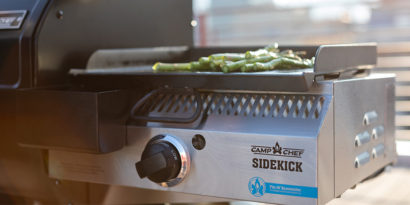 (6 Comments)