Bring more versatility and flavor to your back patio with the new Camp Chef SmokePro 36 SGX. Switch seamlessly between traditional low and slow smoking and Direct Flame wood-fired grilling to achieve two delicious flavor profiles all on one grill. Whether you are craving flame-kissed burgers or tender slow cooked prime rib, the new Slide and Grill Technology allows you to achieve the flavors you want easier than ever before.
Features
Electronic auto-start ignition
Dual LED temperature readout: internal cooking temps and internal food temps
Simple temperature selection system
Automatic auger dispenses pellets as needed for improved smoker efficiency
Included warming rack provides additional space to cook your favorite foods
Includes 2 meat probes
Pellet hopper cleanout
Large capacity pellet hopper
Patented Ash Cleanout System
Specifications
Grilling Area Volume: 4,675 cub. in
Lower Rack Area: 663 sq. in
Upper Rack Area: 211 sq. in
Total Rack Surface Area: 874 sq. in
Hopper Capacity: 18 lbs. of pellets
QUESTIONS
Will the sear box fit the smokepro 36x
Thank you for your question. The Sear Box will fit on any of our pellet grill models.
Date published: 2018-02-15
Hi there! just wondering when you might haver the SMOKEPRO 36 SGX in stock? will the side sear box work with this unit? One great feature of this grill is the "slide n Grill" function. Do you think adding a Sear Box to this unit be overkill? Thanks
Thank you for your questions. The PG36SGX is in stock and ready to ship. You are able to mount the Sear Box on the side of this grill. It would not be overkill to add it, as the Sear Box can reach those higher temperature to give you a nice crisp sear to finish off your meats.
Date published: 2018-02-09
What are the outside dimensions of the SMOKEPRO 36 SGX. Trying to determine if it will fit on my deck. Thanks in advance.
Thanks for your question. They are 52' x 25' x 22"
Date published: 2018-02-09
Is the internal height the same as in the 24 inch model? Does the 36 inch model have a larger area exposed to the open flame as compared to the 24 inch model? Thanks.
The 24" is taller on the inside and the hopper is bigger, the 36" does not have more exposed are to the open flame it has the same amount of exposed are as the 24"
Date published: 2018-02-09
Can you add the Sear Box to this bigger grill? If so, this is a no brainer against the Rec Tec. I have been pondering the two grills for 2 months. Or if a custom order is possible. Please let me know ASAP.
Yes, it just takes the place of the side shelf.
Date published: 2018-02-01
Why does the 24 SG have a 22 lb. hopper, while the bigger 36 SGX has a smaller 18 lb. hopper?
Which has the largest cooking space? smokepro sg, smokepro sgx and woodwind
RELATED BLOG POSTS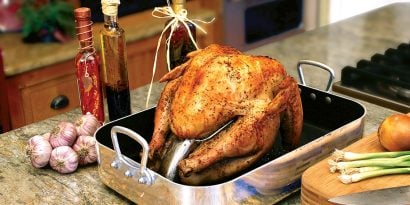 (1 Comment)
(1 Comment)