Camp Chef's Expedition 2X Double Burner includes two 30K BTU burners and a professional fry griddle making it one of the most versatile cooking systems in its class. The Expedition 2X features removable legs for easy portability and storage as well as an easy to use Matchless Ignition System for hassle free cooking. The cast iron grill/griddle is designed to fit over one burner and is reversible to maximum versatility.
Because this griddle comes with Camp Chef's True-Seasoned Finish, it is ready to use right out of the box. Griddle works great for stir-fry's, fajitas, breakfasts, steaks, etc. As an added bonus the new Expedition 2X package also includes a Three-Sided Windscreen to help keep the flame burning strong in windy conditions. With this package you should be able to cook anything - anywhere - anytime just like you would at home.
Features
Includes a ready to cook, Reversible Grill/Griddle (CGG16B)
Includes 3 ft. hose and regulator
Includes detachable steel legs & 3-sided windscreen
Compatible with most 14 in. Camp Chef accessories
Two, 30,000 BTUs/Hr. Burners
Matchless ignition
Appliance-style temperature controls
Propane tank not included
Specifications
Cooking Dimensions: 14 in. x 32 in.
Cooking Area: 448 sq. in.
System Height: 29 in.
System Weight: 52 lbs.
Total Output: 60,000 BTUs/Hr. Burner
Warranty: One Year
REVIEWS
Expedition 2X Double Burner Stove
is rated out of
5
by
3
.
Rated

5

out of

5
by
Marty
from
Excellent choice!
I bought this for tailgating. Tired of being able to cook one item at a time! Set up is easy, no tools required. Comes with a wrench to attach propane line to stove. The only thing I would recommend is the larger griddle, which I bought later. Excellent choice! Works wonders on anything you want to cook !
Date published: 2016-01-06
Rated

5

out of

5
by
Sean's account
from
Great Stove
Use this stove with the Cub/Boy Scouts. Works long time. Is heavy for a hike in campsite, but paired with the BBQ top and double burner griddle top, it has you covered for whatever you want to cook and/or grill.
Date published: 2016-01-06
Rated

5

out of

5
by
Marty
from
Would recommend to anyone who loves the outdoors!
I bought this for tailgating. I would recommend adding the larger griddle, which I ordered later. Works great! Because of the powder coating, clean up is a breeze!
Date published: 2016-01-06
RELATED BLOG POSTS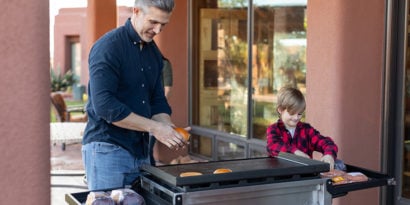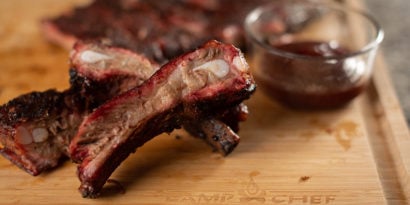 (7 Comments)