For over 25 years, Camp Chef stoves have given you the power you need to cook like a pro wherever you go. Thanks to a completely new design, the Pro 60X is raising the bar again. With two 30,000 BTU burners, matchless ignition, and a three-sided windscreen, cooking outdoors has never been easier. You can create culinary masterpieces wherever you go with all the mix-and-match 14" accessories. Munch on pizzas at the campsite, grill steaks in the backyard, fry bacon at the tailgate party, and more. New features such as two side shelves that fold down, built-in leg levelers, and convenient folding legs put the Pro 60X at the top of its class, giving you a cooking experience unlike any other. Add this stove to your outdoor kitchen today.
Multimedia
Features
Includes 3 ft. hose and regulator
Includes folding legs and 3-sided wind screen
Includes folding side shelves
Compatible with most 14 in. Camp Chef accessories
Two 30,000 BTUs/Hr. cast aluminum burners
Appliance-style temperature controls
Matchless ignition
Adjustable leg levelers for uneven ground
Steel handle on back of stove for easy transport
Propane tank not included
Fitment
Fits RCB60 Roller Carry Bag
Specifications
Cooking Dimensions: 14 in. x 32 in.
Stove Cooking Area: 448 sq. in.
Stove Height: 32 in.
Stove Weight: 48.5 lbs.
Total Output: 60,000 BTUs/Hr. Burner
Downloads

PRO60X Instruction Manual
REVIEWS
Pro 60X Two-Burner Stove
is rated out of
5
by
8
.
Rated

5

out of

5
by
BamaGrillMaster
from
Highly Recommend!!!
I was impressed with this stove right out of the box! No assembly required, it was ready to go. I also love all of the accessories that you can purchase to go with it. I have the Pizza Oven which did extremely well with, a Grill Box, Griddle and various cast iron that I use on it. The folding shelves make life a lot easier. And the Leg Levelers are a Game Changer! Not to mention the the push button ignition, so not lighters or matches. So anyone looking for a highly quality Camp Stove, this is the ticket! I look forward to many years worth of cooking on this Bad Boy! Thanks CampChef for a Great Product!
Date published: 2017-08-16
Rated

5

out of

5
by
Camper Dave
from
Just a great way to cook when camping.
My wife and I love to RV but she does not like the gas stove in the RV. Doesn't like the smell. Works great for me as I love to cook outside. Got this Pro 60X and now I can cook it all. From Pancakes, French Toast, Hash Browns, Bacon, Sausage, Eggs and more in the morning to Burgers, Steaks and even Salmon in the evening. Heats very fast and if it has any flaws it is that you will never need to set it to high.
Date published: 2018-07-24
Rated

5

out of

5
by
Melissa H
from
Over all great cooking!
We took it to Country Fest (big festival). Everyone camping around us used it. Very functional. Over easy eggs were perfect on the griddle. Filet mignon in the box was done perfect! Able to use the burner also for our can cooker. Highly recommend it if you love outdoor cooking! Must have and easy clean up!
Date published: 2018-06-20
Rated

5

out of

5
by
paulette
from
Quality Product!!
I purchased the three burner two years ago. It is my go-to outdoor cooker. It is very sturdy, leveling legs that fold, matchless ignition. Powerful burners keep up the temp when sauteing. The griddle/grill component is heavy duty and holds the heat. I could not be more pleased with this product.
Date published: 2018-08-21
Rated

5

out of

5
by
DoubleK
from
Tailgate Season here I come - Go Beavers!
Bought new grill for tailgating this season. The Pro series is a complete unit. Well built and will withstand the abuse I'm sure it will take. Recommend for all your cooking needs
Date published: 2018-08-21
Rated

5

out of

5
by
DonS
from
Everything you need
Spent a little extra for the stove with all the features and I am glad I did, the side shelves add a lot of useful space and setup is a breeze and leveling it out is simple
Date published: 2018-09-14
Rated

5

out of

5
by
Randy58
from
Love it
Really happy with it. Better than I hoped for. Perfect for me and my wife.
Date published: 2018-06-19
Rated

4

out of

5
by
Harleys mom
from
Great Stove
Love it , but when you fold raise up the sides it scratches the grill .
Date published: 2018-06-23
RELATED BLOG POSTS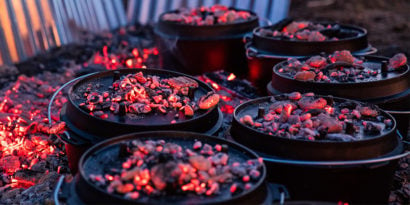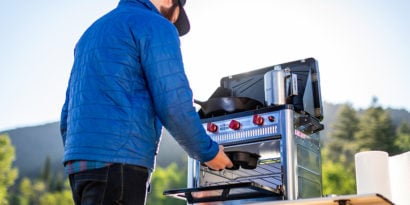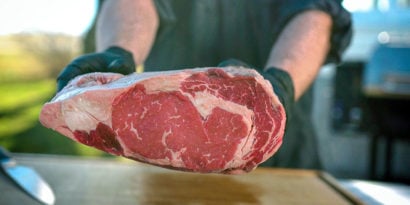 (23 Comments)