The Woodwind legacy lives! Everyone knows that a classic never really dies. That's why we've rereleased our first Woodwind model with Sear Box as the Woodwind Classic with Sear Box. With digital temperature control, the Woodwind does all the work for you. All you have to do is turn it on, set the temperature, and let it work while you play.
The Woodwind Classic with Sear Box doesn't just make grilling easier—it also makes it more delicious. Your pellet grill is fueled by premium hardwood pellets that generate heat and smoke, infusing your food with a savory wood fire taste. The included propane fueled Sear Box mounts perfectly on the side of your grill creating flawless sear marks on just about anything. And when you're finished cooking, cleanup is a breeze with our patented Ash Cleanout system.
Discover the heavenly taste of a wood fire pellet grill with the Woodwind Classic with Sear Box. Buy now to begin your journey to grill mastery.
Multimedia
Features
Includes meat probe
Includes removable 2-piece enameled steel lower rack
Includes removable nickel plated upper rack
Smart Smoke Technology
Pellet Hopper Cleanout/Purge
Ash Cleanout System
Cord Management System
Grease Management System
Large capacity hopper
Electronic auto-start ignition
Dual LED temperature display: internal cooking temps and internal food temps
Simple temperature selection system
160º F up to 500º F temperature range for slow smoking to grilling
Automatic auger dispenses pellets as needed for improved smoker efficiency
Sear Box
Stainless steel construction
Enamel-coated cast iron grill grates
Raised ribs on grates for distinct grill marks
Propane burner for high heat
Propane tank holder included
Grease management system with drip tray
Built-in ignition for easy lighting
Heat diffuser plates for infrared cooking
Reaches temperatures up to 900° F
Easily replaces existing side shelf with existing holes and hardware
Propane tank not included
Specifications
Grilling Area Dimensions: 19.5 in. x 22 in.
Smoking/Warming Rack Dimensions: 6 in. x 24 in.
Upper Rack Area: 141 sq. in.
Lower Rack Area: 429 sq. in.
Total Rack Surface Area: 570 sq. in.
Chamber Capacity: 3,778 cubic in.
Hopper Capacity: 18 lbs. of pellets
Overall Height: 32.5 in.
Overall Weight: 146 lbs.
Warranty: 3 years
Sear Box
Searing Area Dimensions: 11.5 in. x 16 in.
Total Surface Area: 184 sq. in.
Total Output: 16,000 BTU stainless steel burner
Overall Weight: 34 lbs.
Downloads

PG24WWS Instruction Manual

PGSEAR Instruction Manual
REVIEWS
Woodwind Classic 24 Pellet Grill with Sear Box
is rated out of
5
by
56
.
Rated

5

out of

5
by
Anonymous
from
Best grill I've ever owned
They call me the grill master as I grill about 3-4 times a week, year round. So far, since getting my Woodwind grill with side burner about 10 days ago, I've tried salmon, steak, scallops, tri-tip roast, and chicken. Everything turns out amazing! The flavor you have to try to believe. I particularly like the temperature probe for getting perfect results each and every time. The sear box finishes off everything just the way it should be. My brother has a Traeger, and I'm so glad I went with the Woodwind. If you're thinking about a pellet grill this is the one to buy. Happy grilling!
Date published: 2017-08-17
Rated

5

out of

5
by
usrifle
from
1st cook in progress, very happy with the Woodwind
I bought this on a Friday night and it delivered Free the following Wednesday! I burned it in after assembly and it really hold temps well, even in the Cold. (Less than 5 degree's to either side of set temp) The side Sear box is a Game changer, i have a couple nice Rib eyes on now and will finish with the reverse sear. Very pleased overall and i'm a Traditional Offset Stick burner guy. There is something to be said for being able to set temp and walkaway, that is huge. I have Ribs for Sunday and will be following with Tri Tip and a Brisket after that. I will report back with how that goes, but i am very Happy with the Woodwind so far. As far as the review saying "No smoke?" Please.... "Pitmaster?" I think you need to re-read the Instructions.
Date published: 2018-02-17
Rated

5

out of

5
by
Uncle
from
The Grill God is real
I unpacked, assembled, and seasoned my Woodwind grill yesterday. That aroma from the competition blend gave me an extra skip in my step. Assembly was straightforward and took me about an hour (I did have a 3 and 5yr old wanting to "help" while running off with parts at times). I did my due diligence in researching wood pellet grills before purchasing the Woodwind. The features are what separates it from the rest for me. The sear box topped the cake. With all things considered, the Woodwind is priced just right. Thank you for a great product.
Date published: 2017-08-20
Rated

4

out of

5
by
andycave
from
Great but.........
I bought my woodwind 3 months ago with the Sear box.........I like it but if youv'e only ever cooked on a propane grill (like me)....get ready for a steep learning curve......Night and Day....seriously.......YouTube and Campchef instructional videos are sketchy at best......expected better for the expense involved in this grill..........After only 3 months my temp probe has quit working.......but I have a temp pro backup.....so working with that....cooking a 10lb turkey as we speak........set the temp to 375 and the temp display went up to 260 and now is going down to 181......but the meat probe is going up.......Go figure??...........
Date published: 2018-05-12
Rated

4

out of

5
by
KenS
from
Smoke Like A Pro
I've had my Woodwind for about 6 weeks. I have used it every weekend and many week days. While I haven't had the chance to try a brisket yet, both pork and beef ribs turn out great. Reverse sear on steaks works great with the optional sear box. Perfect medium rare throughout the steak with great external sear. Chicken is tender and moist. Cleanup and changing pellets is easy. A good friend has had a Traeger for several years (the reason I bought a pellet grill), he's been commenting on the extra features on the Camp Chef. Great value for a top notch product. The only negative is I am having issues with the temp probe controller. However, Camp Chef's customer support has been responsive and helpful. A new controller is on it's way. This is the only issue that kept it from a 5 star review. I've had a couple of different smokers over the years. This is the easiest and best by far.
Date published: 2017-08-07
Rated

5

out of

5
by
Dbark17
from
Amazing Grill
This grill is an absolutely amazing machine. The searbox is a must, it's a game changer. It takes the standard gas grill cooker and turns him into a 5 Star Steakhouse Chef. CAMP CHEF MY FAMILY LOVES YOU!!
Date published: 2018-04-16
Rated

5

out of

5
by
Jonesy
from
Quality product, incredible cooking results
I purchased about two months ago and have been using daily to cook on. The cooking process is easy. The temp probes allow me to cook a variety of items and they come out perfect. Clean up is easy and the grill looks impressive. I enjoy making Bacon on the grill, on my propane grill I use to have I always had to keep an eye on it and most of the time it would catch fire and ruin the bacon. On the Woodwind it never has caught fire and I don't have to babysit I can do other things while it cooks. We did a ribeye roast that came out incredible, a 15lb brisket that was to die for, and a turkey that was so juicy. I also Grill Steaks, Chicken legs, thighs, veggies.
Date published: 2019-01-11
Rated

1

out of

5
by
no nickname
from
Don't believe the hype.
Total waste of money. I suggest buying a gas grill and a smoke tube as it'll be the same thing just way cheaper. My grill produces zero smoke on either smoke settings. I've talked to 2 different Camp Chef customer service reps and they both told me "Our grills smoke very little, if at all and that I should use a smoke tube for smoke." I don't feel like I should have to use a $30 smoke tube to get smoke out of my $1000 pellet "smoker". I've done 5 briskets on my woodwind and there is zero bark and zero smoke ring. Customer service has sent me different pellets to try, a new controller and temp. probe. None have fixed the no smoke problem. I was told as long as the grill temps were in range the grill was functioning normal and that there isn't anything more they can/will do.
Date published: 2018-02-14
RELATED BLOG POSTS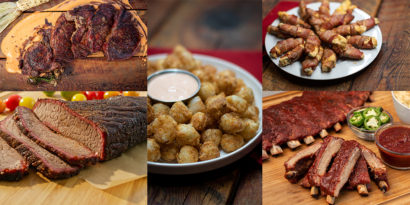 (14 Comments)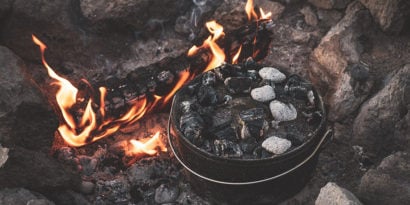 (2 Comments)