The SmokePro XXL Pellet Smoker will change the way you smoke forever. Instead of choosing between the convenience of a pellet grill and the cooking capacity of a smoke vault, we've brought you both in one wood pellet smoker. With 1,950 square inches of cooking surface area across four meat racks, two jerky racks, and a sausage rack with twelve hooks, this smoker boasts some serious cooking space. It's perfect for smoking jerky, sausage, pork shoulders, and many other foods that might not fit as well in your pellet grill. With digital temperature control and dual meat temperature probes, you can monitor the heat without babysitting all day. Enjoy the Smart Smoke Technology settings with Lo Smoke, Hi Smoke, and temperatures from 150° F to 350&deg F;. When you're ready to clean up, just use our exclusive Ash Cleanout system to dump the ash and prepare for the next cookout. It doesn't get easier or more delicious than the SmokePro XXL Pellet Smoker. Get one on your back patio today.
Multimedia
Features
Four swivel caster wheels
Dual panel stainless steel door
Four standard meat racks
Three jerky smoking racks
Sausage rack with 12 hooks
Dual stainless steel meat temperature probes
Patented Ash Cleanout system
Grease management system
Pellet hopper cleanout system
Digital temperature control
Smart Smoke Technology settings from 150º F to 350º F
Specifications
1950 sq. in. cooking surface area (up to 2408 sq. in. total surface capacity with additional rack purchase)
Height: 54.5"
Width: 38"
Depth: 18"
Weight: 136 lbs
REVIEWS
SmokePro XXL Pellet Smoker
is rated out of
5
by
2
.
Rated

5

out of

5
by
Wasatch Back BBQ
from
Massive capacity
I've had my SmokePro XXL now for about 3 months. This is more versatile than the other smokers I have. The slide out shelf system is awesome! I've hung and smoked salami and I smoked everything from brisket to split crab legs. I will probably be buying another one.
Date published: 2018-02-09
Rated

5

out of

5
by
rat
from
Awesome!
This thing is awesome! Easy to set up and use. Smoked some deer jerky and it came out delicious. Lots of racks, so you can do a ton of meat at once. I've never been disappointed with any of my Camp Chef products.
Date published: 2017-11-13
RELATED BLOG POSTS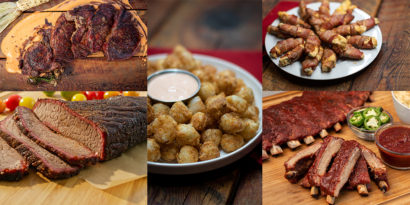 (14 Comments)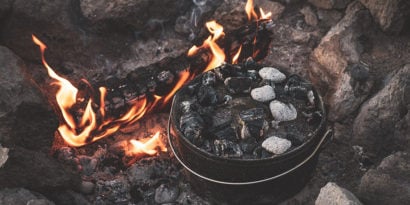 (2 Comments)