There's a reason that pellet grills are the fastest growing segment within the barbecue industry. And there are countless reasons to add one to your back-porch paradise.  But what makes Camp Chef so special? With almost 30 years under our belt, Camp Chef has risen to the top. We continuously strive to perfect our legacy by engineering quality products, at an affordable price, while keeping up with emerging trends. Here's four easy reasons you need to buy a Camp Chef pellet grill.
1. Patented Ash Cleanout
Camp Chef prides itself by staying ahead of the curve in the outdoor cooking space.  We've proved it by patenting our Ash Cleanout System.  We know better than most—cleaning is the worst part of cooking. Grill maintenance is simple, just pull the knob and empty the ash into the included burn cup and you'll be back on your way. So, leave the heavy shop vac. in the garage because the Ash Cleanout System does the messy work for you.
2. Sear Box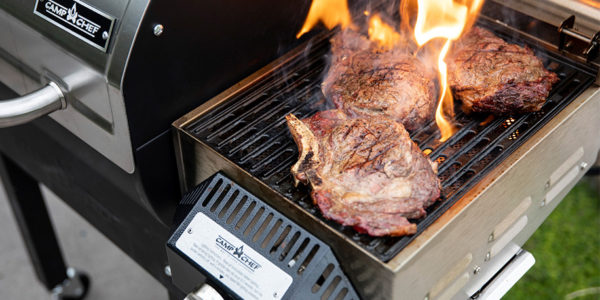 Here at Camp Chef, customization is key.  We've one-upped the competition by giving consumers a choice. The Sear Box adds 184-square inches of extra cook space and seamlessly fits on almost all Camp Chef pellet grills. The included cast iron grill grates reach temperatures of up to 900°F allowing you to sear juicy steaks to perfection.  Grill connoisseurs can now grill, smoke, roast, bake, braise, barbecue, and sear on one convenient unit. Purchasing a Camp Chef pellet grill gives you versatility unlike anything on the market.
3. Slide & Grill Technology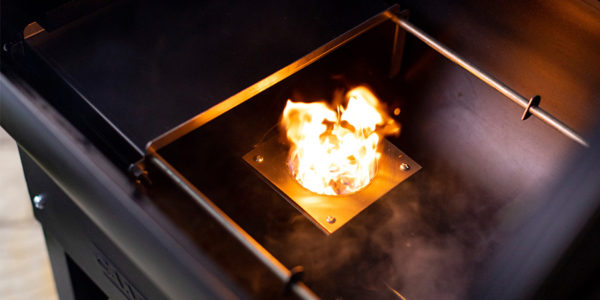 Add even more grill-ability to your cooking experience by purchasing a Camp Chef pellet grill equipped with Slide & Grill Technology. With a pull of a knob you'll unleash the power of flame broiled cooking. Simply, slide the knob back into place to switch back to traditional smoking. Either way—you'll be getting the most diversified pellet grill cooking experience yet.
4. Price
Good food doesn't need to reflect a hefty price tag. We believe in quality products, at a fair price. Our products were made for consumers who'd rather make memories around a dinner table than spend thousands of dollars on a mediocre grill. So, do the research or take our word for it—our prices are exceptionally lower than our competitors.
Why is Camp Chef your preferred pellet grill brand? Let us know in the comment section below.