We're always up to something here at Camp Chef. We strive to bring you the best, of the best—that's what makes us an industry leader. Lately our engineers have been busy upgrading one of our favorite pellet grills—the Woodwind.
So, what's new and noteworthy about the upgraded Woodwind pellet grill?
Slide & Grill Technology
The addition of the Slide & Grill Technology is perhaps one of the most revolutionary additions to the Woodwind. With the pull of a knob you're able to create two very different flavor profiles. Smoke a brisket for 15 hours or pull the knob on the side of the grill to unleash quick direct flame broiling. Two flavor profiles—one grill.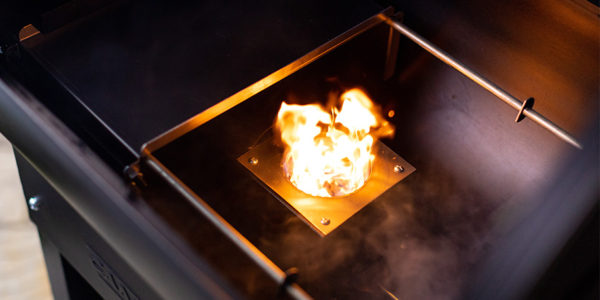 Increased Hopper
We really outdid ourselves this time. The new Woodwind holds 4 more pounds of Camp Chef Premium Hardwood Pellets. The 22-pound hopper is our largest hopper yet! Keep an eye on your pellet level with the added pellet hopper window. You'll never mistakenly run out of Camp Chef pellets again.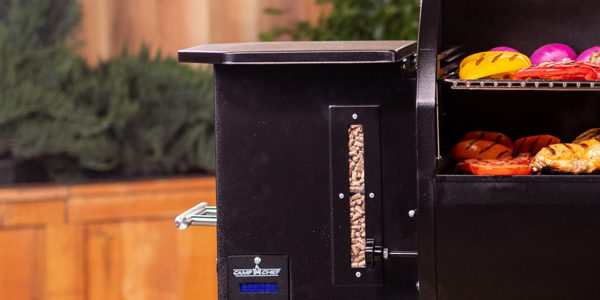 Dual Meat Probes
Take control over your food's destiny with the included dual meat probes. The digital display allows you to easily monitor the progress of your meat. In just a matter of seconds you'll get an accurate reading of what's going on under the lid. Two meat probes means you can get a more precise read on your next meal.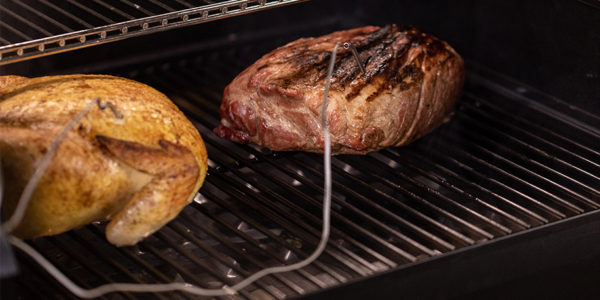 Increased Height/Cook Space
You read that right—more cook space—40% more cook capacity to be exact. The increased height of the pellet grill chamber allows you to crank out more food. Feed more people and get the most out of your pellet grill with the new Woodwind SG.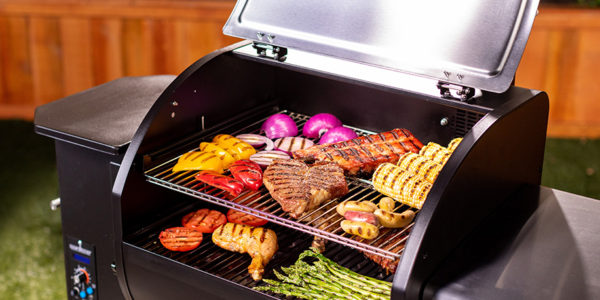 Removable Racks
Inside the Woodwind SG, the top shelf is broken into two removable wire racks. Keep both racks in for added cook space or pull one out to grill multiple dishes. These separate racks give you the power to customize your cook. More rack space means more ways to cook—no one's complaining about that!
Bottle Opener
We've put an unprecedented amount of thought into every detail of this grill. For a little convenience and a lot of fun we added a bottle opener to the Woodwind's pellet hopper. Stay refreshed and hydrated all year long. We know it's the little things that make a great grill—a superior grill.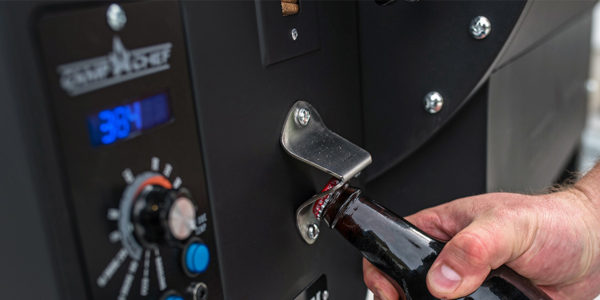 We took the best features from each of our grills and combined them into one. Help us welcome to newest member of the Camp Chef family. Click
here
to learn more about the all-new Woodwind SG.
What's your favorite feature about the new Woodwind SG? Let us know in the comment section below.