Do you know someone who will stand out on the back patio in a blizzard just for some perfectly grilled ribs? There are a few brave souls who call themselves 365-day grillers, and they deserve something special this year for Christmas. Check out our gift guide below to make your hardcore grill master's whole year.
This is it. The ultimate grilling machine. On one pellet grill, you can smoke, bake, braise, barbecue, roast, and more. The SmokePro DLX will open up a world of cooking possibilities for your pit master. Great flavor, digital temperature control, and
Smart Smoke Technology
—no more standing out in the sleet and snow to enjoy your favorite meals.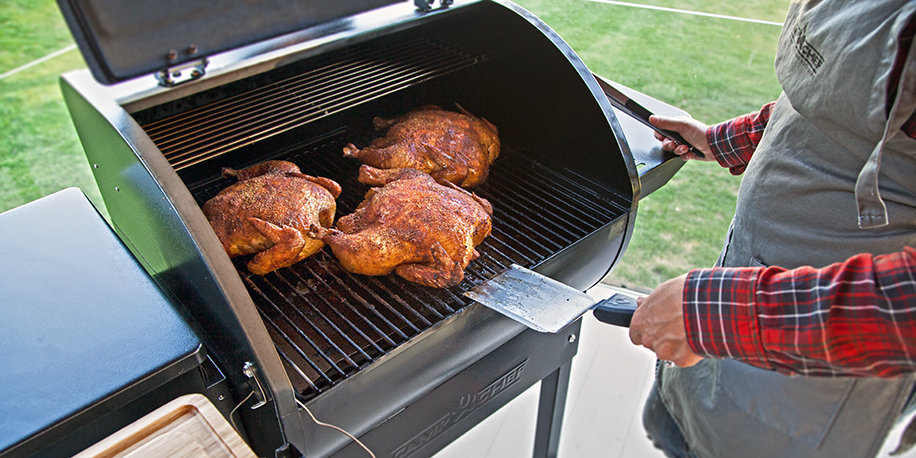 If grilling up a ton of burgers and brats is more what your friend or family member is into, we have the Flat Top Grill as the perfect gift. The cooking space on this grill is unrivalled; you simply can't feed more people faster with anything else. Kick off the morning with hotcakes, bacon, and eggs, then end the day with some
Philly cheese steak sandwiches
.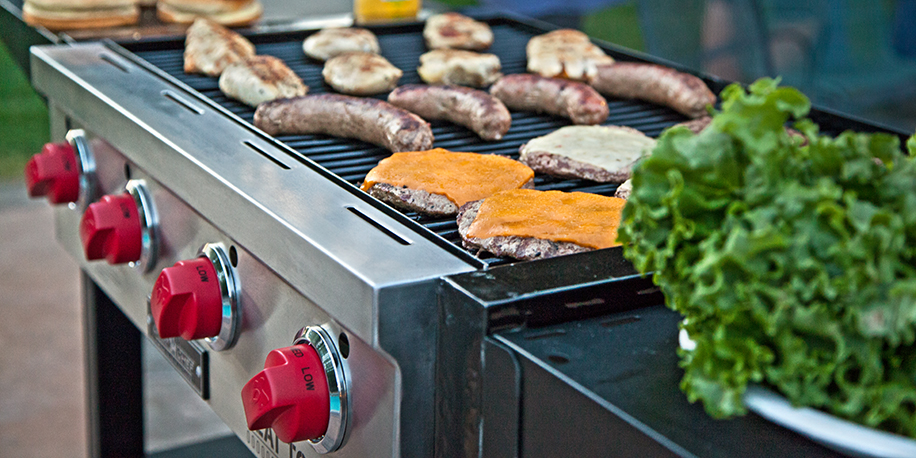 Looking for a gift that's versatile enough to fit into any back patio kitchen? The Big Gas Grill is your answer. With three burners of cooking power, your friend or family member can switch out any number of accessories for
the stove system he or she wants
. Try combining this stove with a pizza oven and BBQ grill box, or a Dutch oven and griddle. There are plenty of options.
Perhaps your back patio griller already has the best pellet grill money can buy. Now what he or she is missing is the prep station and accessories. Take a look at our Patio Cart. This is the trusty sidekick to every stove and grill, giving you the extra surface area you need to store ingredients, prep food, and hang accessories.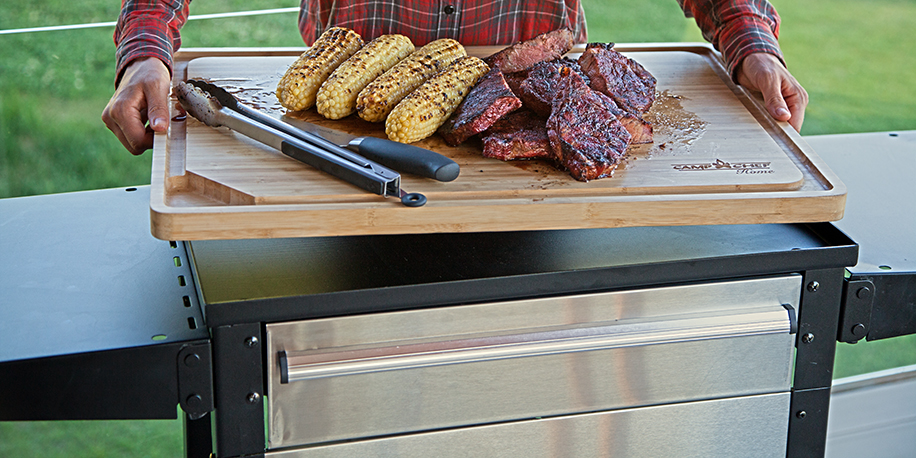 If you're looking at the Patio Cart, you should get to know our Bamboo Cutting Board as well. These two products were made for each other—literally. The cutting board fits perfectly on top of the cart, so you can enjoy a prep station for pros. Trim meat, chop veggies, and carry finished foods to the table on one cutting board.
A chef is only as good as the tools in his or her hands. Get your pro chef the best utensils for the job with our
9-Piece Knife Set
or our
Spatula Set
. Heck, you could get them both! With these utensils in their toolkit, your patio grill master will be able to handle anything.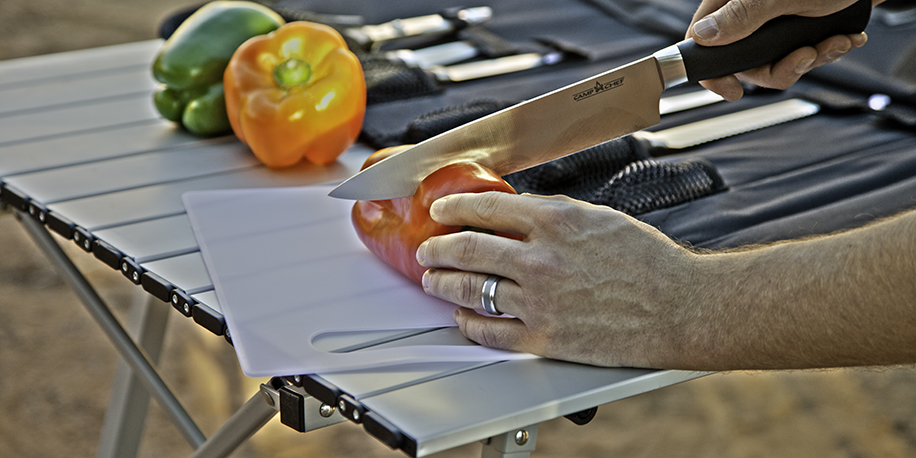 Don't underestimate the value of a purely practical gift. These heavy-duty Heat Guard Gloves are ideal for lifting jerky racks or pulling cast iron pans from the pellet grill. Your flimsy kitchen oven mitts won't stand up to these gloves. Try them as a stocking stuffer this year.
Speaking of stocking stuffers, Camp Chef's new line up of seasonings and rubs are great for little last-minute gifts. First of all, they're small enough to fit inside a stocking, unlike a huge pellet grill. Second, they add an incredible kick of flavor to just about anything you cook. Snag one or the whole set for this season.
Whether you're going for a big gift like the SmokePro DLX or a smaller accessory like a knife set, you can't go wrong with getting your favorite pit master one of these items. Better yet—bundle a few and create the ultimate grilling kit. Get shopping now, so you'll have everything in time for Christmas.