The Camp Chef Artisan Pizza Oven 90 accessory cooks the perfect pizza every time. Designed after the idea of a true, wood fire pizza oven, the Italia Pizza Oven takes your homemade pizza to the next level. A ceramic pizza stone promotes even heat and will give your pizza a delectable crust. Enjoy hot, fresh, flavorful pizzas cooked on your patio, in camp or where ever you take your Camp Chef stove. Great to cook breads, cookies, and pies too.
Multimedia
Features
Opened face pizza oven cooks like a traditional wood-fired brick oven
Fully adjustable heat allows for cooking several styles of pizza including artisan, premade, and frozen pizzas.
Ceramic stone pulls outer moisture off dough and promotes perfect crust, leaving the inside moist and fluffy.
Pizza stone made of cordierite ceramic
Specially designed heat diffusion plates
Built in temperature gauge
Includes Italia Pizza Oven Cooking Guide with recipes
Fits all Camp Chef 16" Cooking System stoves
Temperature range: Temperatures can reach up to 700° F
Specifications
Cooking Surface Diameter: 15" x 20" (300 sq. in)
Overall Dimensions: 16" x 24" x 9"
Front Opening Dimensions: 20.5 x 4.5
Product Weight: 30 lbs.
*Do not heat on high on a Camp Chef stove
Downloads

PZ90 Instruction Manual

Italia Pizza Oven Cooking Guide
REVIEWS
Artisan Pizza Oven 90 Accessory
is rated out of
5
by
11
.
Rated

5

out of

5
by
Kare
from
Wow!
I rarely ever write a review and felt compelled to write this one. I bought this item because of the reviews here. I watched several videos as well. I had a hard time believing this would work like a real pizza oven and decided that if others said (and showed) it worked, it was worth a try. Just finished making and eating our first pizzas. Same crust we always make. It was nice and crispy and tasted better than ever. This was the best pizza I have ever made! Have to say we are ruined now for ever buying pizza out. This was far better than restaurant pizza. I'm more than impressed. This is a great product. It's a yes, definitely from me!
Date published: 2018-07-12
Rated

5

out of

5
by
CEE CEE
from
Great Product - We can't wait to use it to bake our home made pita bread and queseillas!
We feel very fortunate to have one of the very first PZ 90 Italia Pizza Ovens shipped to a dealer! We've been using it in our cooking demonstrations the last two nights at the 2013 Boise Home & Garden Show. We love the open face that allows folks to see their pizza while it bakes. At the shows I've turned it around to face the audience so they can see their pizza "in progress"! They love it!!! We can't wait to bring our "new baby" home from the show and try it out baking our home made pita bread and making quesadillas for the grand kids and friends! Can't wait to post more!
Date published: 2016-01-06
Rated

5

out of

5
by
Anonymous
from
The best accessory ever!!!
My family loves pizza and my wife worked at one as a teenager and I love camp chef so a win, win, win for my family. I did my reading and checked out a lot of reviews before this purchase. The artisan oven heats up quickly and will hold what ever temp you want. We usually keep our around 600 degrees but have had it up to 900 before. The pizza kit is a must if your gonna do this. It gets you everything you need and then some. You honestly can't go wrong with this oven and my only regret was not having buying it sooner. Ps. Please make a padded bag for this soon.
Date published: 2016-01-06
Rated

5

out of

5
by
Happy Florida Camper
from
Better than you would ever hope!
I've been making pizzas on the grill for over 15-years, and don't get me wrong they were good and the family loved them, but there always seemed to be a little something more missing. And this little pizza oven was it! This thing is phenomenal...can't say enough good things about it. The ease, the speed, but most importantly the results. You can challenge most professional pizzerias with this oven. You'll not find or buy better for the money, and I would challenge the higher cost ovens with this oven as well.
Date published: 2018-05-15
Rated

5

out of

5
by
Kim
from
Great buy!!
This Pizza oven is well worth it. I've had it for less then a week and have used it twice. Once in the back yard and once while camping. Great family activity to make there own pizza together. Recommended pizza spatula and carrying case are great too! It would be helpful to buy a wood pizza paddle to slide the pizzas into the oven. I almost forgot we also made rosemary bread also.
Date published: 2016-01-06
Rated

5

out of

5
by
mountain scrambler
from
excellent oven
Used it to make pizza while camping. Also made a breakfast quiche and an apple crisp. The one thing I did was to make a cover for the open front, Now I can control the heat better. Now the top is done at the same time as the crust. It also works great on my gas grill at home.
Date published: 2017-10-21
Rated

5

out of

5
by
SteveC
from
Great add to the stove!
I bought this to complete the stove and it is Great. They where out of stock but got lucky and found . Easy assambly just heat to 500 degrees and you are on your way.
Date published: 2018-05-29
Rated

4

out of

5
by
JihnnyReb
from
Pizza at camp
Something the grandkids loved in camp. Lots of fun I suggest a carrying bag ecessory that protects thermometer. Thx
Date published: 2017-08-14
RELATED BLOG POSTS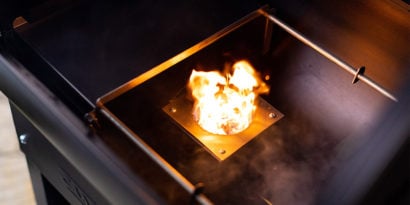 (4 Comments)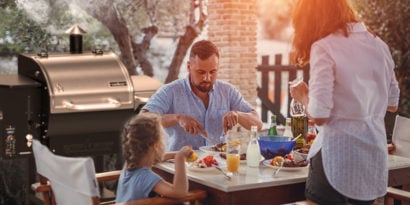 (13 Comments)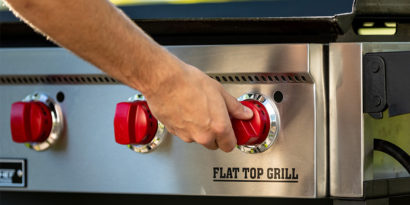 (1 Comment)